Nicholas Stark, P.Eng., CE, LEED AP, ICD.D
Vice President, HH Angus​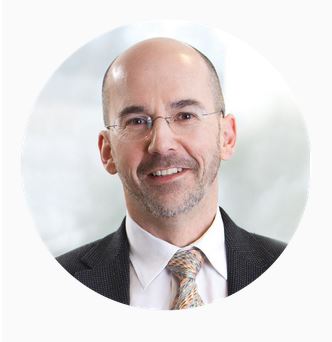 A respected authority in healthcare facility design, Nicholas Stark has made significant technical contributions to the design and construction of healthcare facilities in Ontario and across Canada—particularly in HVAC design.
Stark serves as chief engineer at HH Angus (HHA)—one of Canada's largest private engineering firms, providing mechanical and electrical consulting engineering services to clients in the healthcare, technology, commercial and energy sectors. In this role, he leads complicated technical design projects, combining doing the right thing in terms of sustainable design with achieving elegant solutions.
Since 2009, Stark has been the project director for the Centre Hospitalier de I'Université de Montréal (CHUM) project—one of the largest P3 projects in North America, and the largest project ever delivered by HH Angus, with a construction value of over $2 billion. At the height of design delivery, Stark directed a team of more than 80 engineers, designers and project managers. His efficient management of the engineering team led to successfully delivering a complex design while simultaneously meeting an aggressive construction schedule. ln addition to providing leadership and guidance, he remains a hands-on engineer who drives right down to the details of complex design alongside the rest of the team.
Stark is known to colleagues as a forward thinker, with strong abilities to apply engineering principles to solve unique problems. Early in his career, while working in Calgary in the 1980s, he was introduced to radiant panels and realized that they were an ideal application for hospitals as they are cleaner and more hygienic, and add planning flexibility by leaving the outside wall free of heating elements. Radiant panels are now widely used in healthcare applications.
Similarly, during the planning of a new hospital in North Bay, he tweaked the design to provide 100 per cent fresh air for all supply air systems, and to recover over 90 per cent of the energy from the exhaust air using ceramic heat wheels (which avoided the issue of transferring bacteria and viruses back into the new supply air). Using this design, HHA cut the size of equipment and ductwork by one third, reduced energy consumption and capital costs, and created a much healthier environment for patients and staff by reducing the chance of infection or disease.
​
His work on the Ontario Ministry of Health and Long-Term Care's Generic Output Specifications (GOS) and various CSA committees, especially the Z.317.2 Special Requirements for HVAC Systems in Health Care Facilities and Z8000 Canadian Health Care Facilities, have established a strong baseline of design standards for healthcare in this country. The Canadian design and construction industry have subsequently used this baseline as a foundation for a new generation of hospitals.
Learn more about the Ontario Professional Engineers Awards (OPEA) Gala.