Nicola (Nick) Di Donato, BASc, P.Eng. 
President and CEO, Liberty Entertainment Group 
—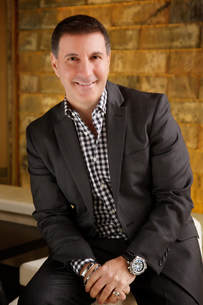 If you have ever enjoyed a night out at one of Liberty Entertainment Group's signature Toronto hotspots like the Liberty Grand, Cibo Wine Bar or BlueBlood Steakhouse, thanks are due to the vision and drive of engineer and entrepreneur Nick Di Donato. 
Founded by Di Donato in 1986, Liberty Entertainment Group has been redefining Toronto and Miami's restaurant, nightlife and special event experience. As developers and operators of numerous landmark establishments the Liberty Entertainment Group has become recognized as one of the most successful and innovative companies in the industry. 
Combining his engineering credentials, 25 years of design and construction experience and a passion for creation and architecture, Di Donato has built his career by breathing new life into old but beautiful and historically significant properties, including Toronto's Casa Loma, the Consumers Gas building, the York County Court House and the Liberty Grand.  
Di Donato is an active volunteer with his alma mater, the University of Toronto's (U of T) faculty of applied science and engineering. For several years, he has mentored students at the faculty's Institute for Leadership Education in Engineering, sharing his own leadership experiences and lessons learned. He also speaks at the BizSkule program, which showcases engineering leadership in business through keynote speakers and industry panelists at networking events.  
Community involvement has also been a priority for Di Donato, who contributes to the community as a member of various boards and committees for institutions such as Sick Kids Hospital and Variety Village. Di Donato has served on committees and trade missions for the City of Toronto and was a member of the Toronto Transit Commission's Board of Directors. He is founder and co-chair of the annual Caring & Sharing Children's Christmas Gala, is a supporter of the Toronto Film Festival and has served on the Advisory Board of the International Indian Film Festival Toronto. Di Donato currently sits on the Board of Directors at St Michael's College and Canada's Walk of Fame. 
  Learn more about the highly anticipated Ontario Professional Engineers Awards (OPEA) Gala on November 17, 2018.