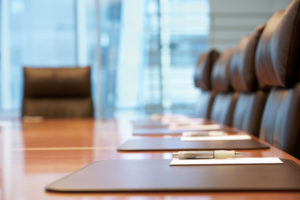 The Ontario Society of Professional Engineers (OSPE) encourages all Professional and Associate Members to consider running or nominating a qualified candidate to sit on our 2020 Board of Directors.
Do you want to become a driving force at OSPE? Do you know someone with a passion for the betterment of the profession?
Our Board Directors share their knowledge, expertise and skills to help guide the Society's activities, strategic priorities and advocacy objectives in the coming year – and YOU have a say in who represents you and your profession.
What you need to know about the 2020 Board election:
Nominations are open for members at large from January 2 – January 30, 2020.
Visit our election website for more information and to access the nomination form.
OSPE's 2020 Board election will take place in Spring 2020.
Voting will take place from March 23 – April 10, 2020.
---
Election results will be announced at the 2020 OSPE Annual General Meeting.
Further information and registration for OSPE's Annual General Meeting will be posted in February 2020.
By nominating your colleagues to run for OSPE's Board of Directors and by taking the opportunity to vote in our annual Board election, you help maintain a vibrant, progressive and representative OSPE Board. This is your profession; have your say.
Take the time to consider who you would like to see representing you, and submit your board nominations before January 30, 2020.
How to submit your nomination form:
Please forward all 2020 Board nominations and any questions regarding the nomination or election process to Valeria Mueller, Director, Operations at vmueller@ospe.on.ca.