The following post was prepared by Ron Seftel, CEO, Bullfrog Power.
Bullfrog Power, Canada's leading green energy provider, is proud to work with homes and businesses across the country to advance the growth of green energy. Since 2015, we have worked with the Ontario Society of Professional Engineers (OSPE), helping them choose 100% green electricity for their office.
Advancing green energy with our customers' support
Through the support of our customers, Bullfrog Power's Community Renewable Energy program is advancing local and community-based renewable energy projects throughout the country. Bullfrog provides critical financial support to help these projects through the construction and development phases—which can be the most difficult phases to finance.
We've found that our commitment to helping develop new green energy projects is also creating powerful social impacts. This includes providing hope to isolated communities that are reliant on diesel fuel as they transition to energy independence, using the free, natural resources that surround them.
We see young men and women gain confidence as they receive training on renewable technologies and skills that will provide them employment opportunities in the years to come. We see communities empowered by renewable energy projects in their community, validated that their efforts to work together to create healthier energy systems are coming to fruition. We witness the excitement and wonder of children as they learn about harnessing energy from the sun and wind–and then see these projects come to life in front of them.
A deeper look at these projects:
Biogas Facility at the Toronto Zoo – Toronto, Ontario
From zoo poo to poo power—that's the goal of ZooShare, an Ontario co-op working with the Toronto Zoo to launch North America's first zoo-based biogas project. When completed, the 500 kW facility will recycle manure from the zoo and food waste from local grocery stores into renewable energy. Bullfrog is one of the project's founding investors as well as its official Education Sponsor, funding education programs for public school students. We are proud to work with ZooShare in support of their mission: to be a catalyst, through education and investment, in the growth of community-owned biogas plants, to grow the biogas industry across North America and to teach others about the value of waste and the importance of conservation.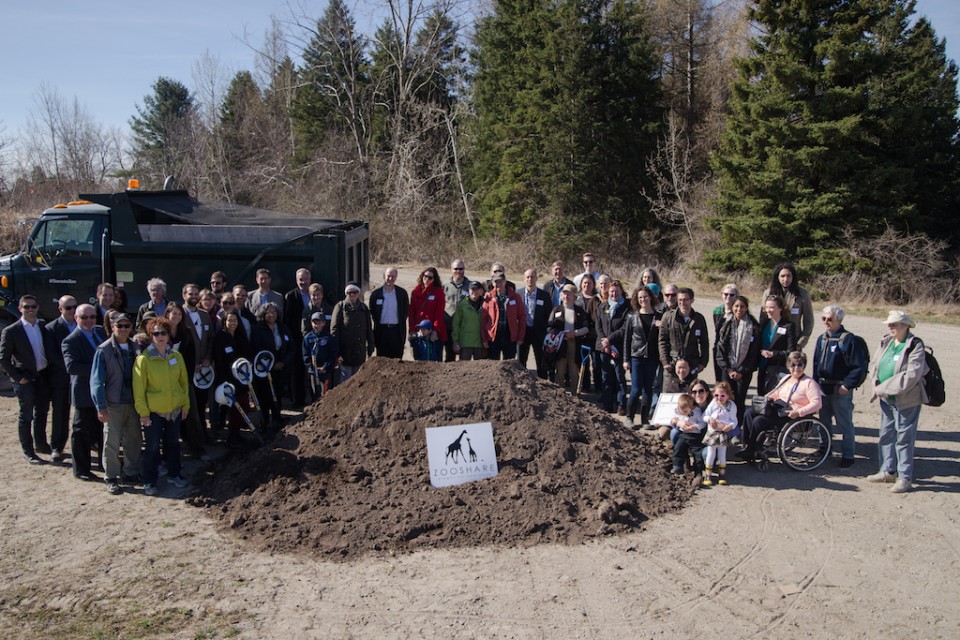 Solar array on Junior Public School – Toronto, Ontario
Inspiring our future leaders, today is the intent behind a joint venture between the Beach Community Energy Co-operative (BCEC) and Bullfrog Power. The two groups recently launched a new solar project on the roof of the Kew Beach Junior Public School in Toronto's Beach neighbourhood.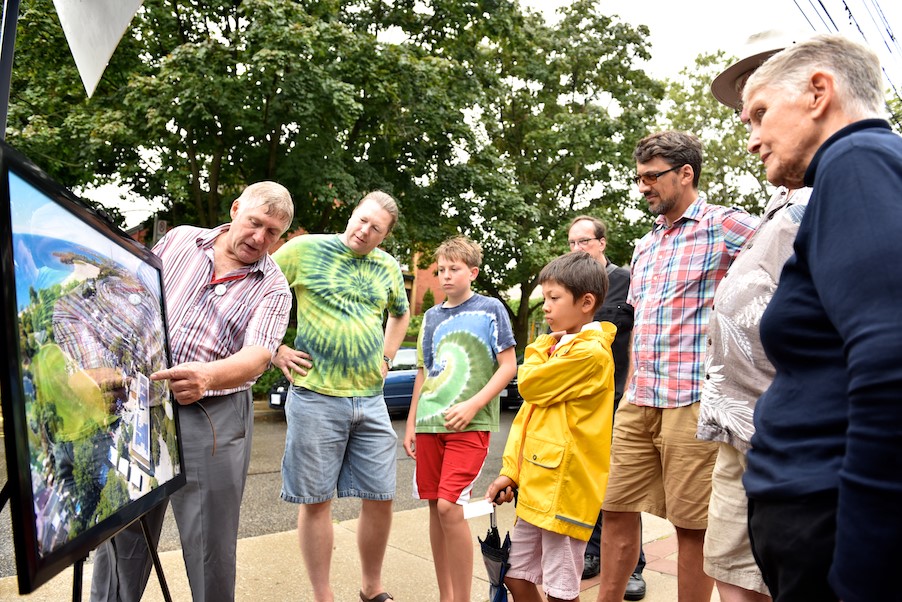 The project – BCEC's first – is a community-owned 225-panel, 72 kW installation that will, in combination with the school's existing solar installation, generate and inject into the local grid the equivalent to one-third of the school's annual electricity use. That electricity will be sold back to the grid with a portion of the funds being used to support green initiatives, including eco-activities within the school.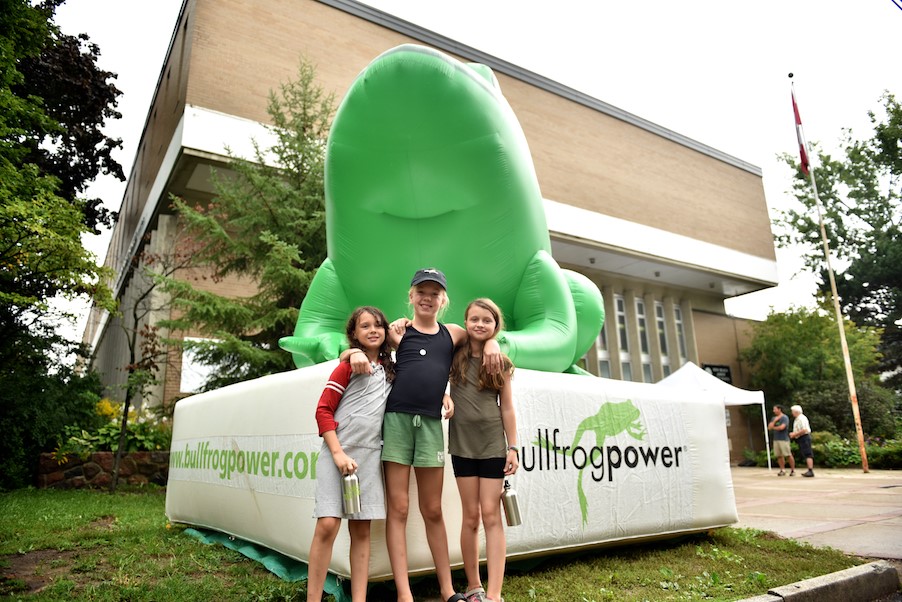 Solar panels on hockey rink – The Town of Black Diamond, Alberta
Imagine: a town named after a fossil fuel that is committing to the advancement of green energy and changing their legacy. The Town of Black Diamond, Alberta has done just that. In 2013, Bullfrog partnered with the town to install solar panels on the Oilfields Regional Arena. Less than a year later, together, we were able to announce an important milestone – the arena's first net zero month. The panels produced enough green energy that month to match the amount of energy the arena used.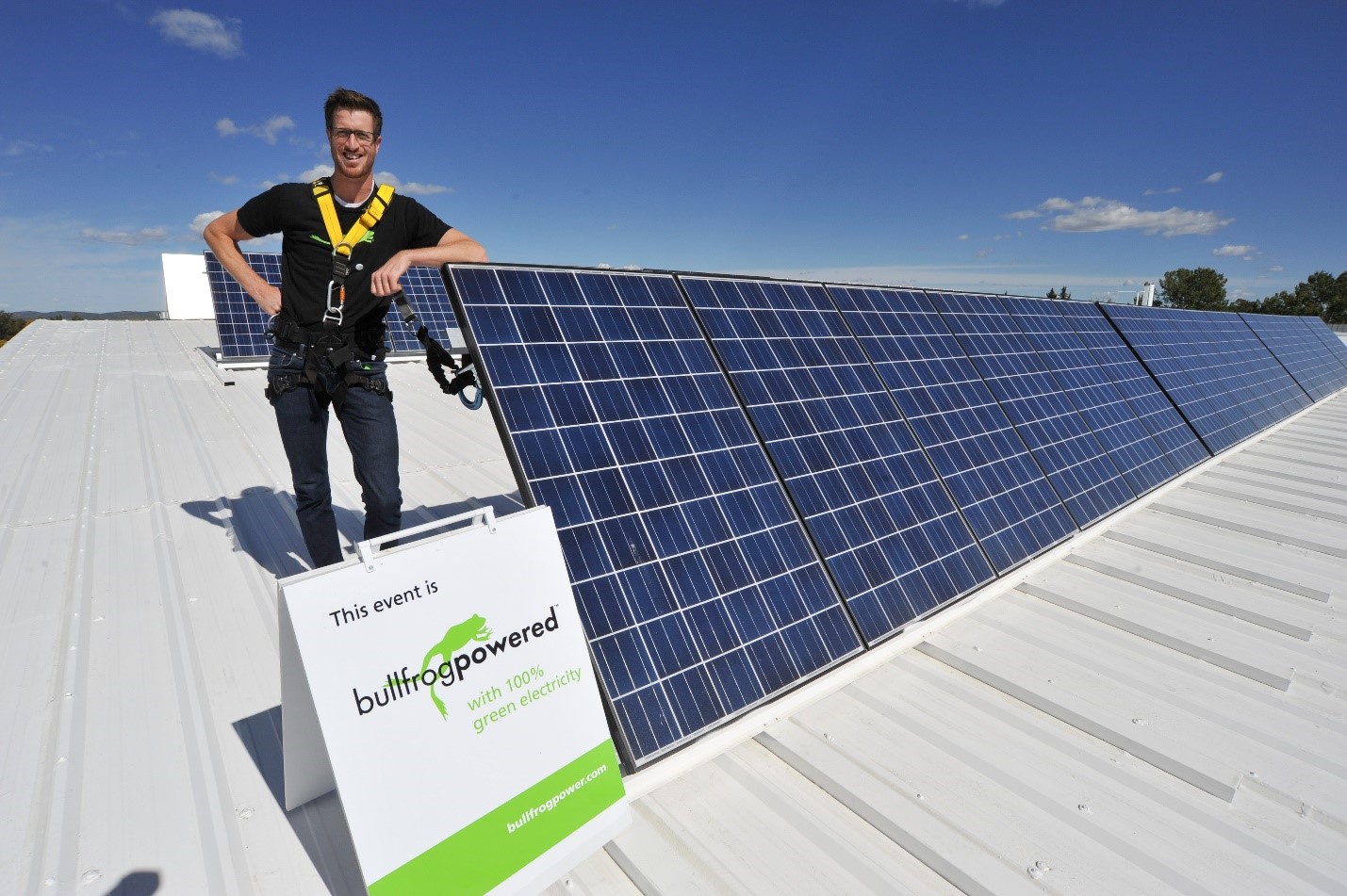 Les Quinton, the Town of Black Diamond's Parks & Recreation Manager, is helping to champion renewable energy projects throughout his municipality by building a data-rich business case for alternative energy. The town has also committed to the Partners for Climate Protection's Five Milestone Framework for Reducing Greenhouse Gas Emissions, a road-map for sustainable action developed by a network of municipal governments that have committed to reducing greenhouse gas emissions and acting on climate change.
"The interest from our youth is growing stronger every year. Seeing the live data and showing them the net zero days of operation each year helps; it impresses all ages!" says Les. "Our municipality has been working on becoming more sustainable for a number of years and I hope that leading by example will encourage other residents and communities to start working toward the same goal."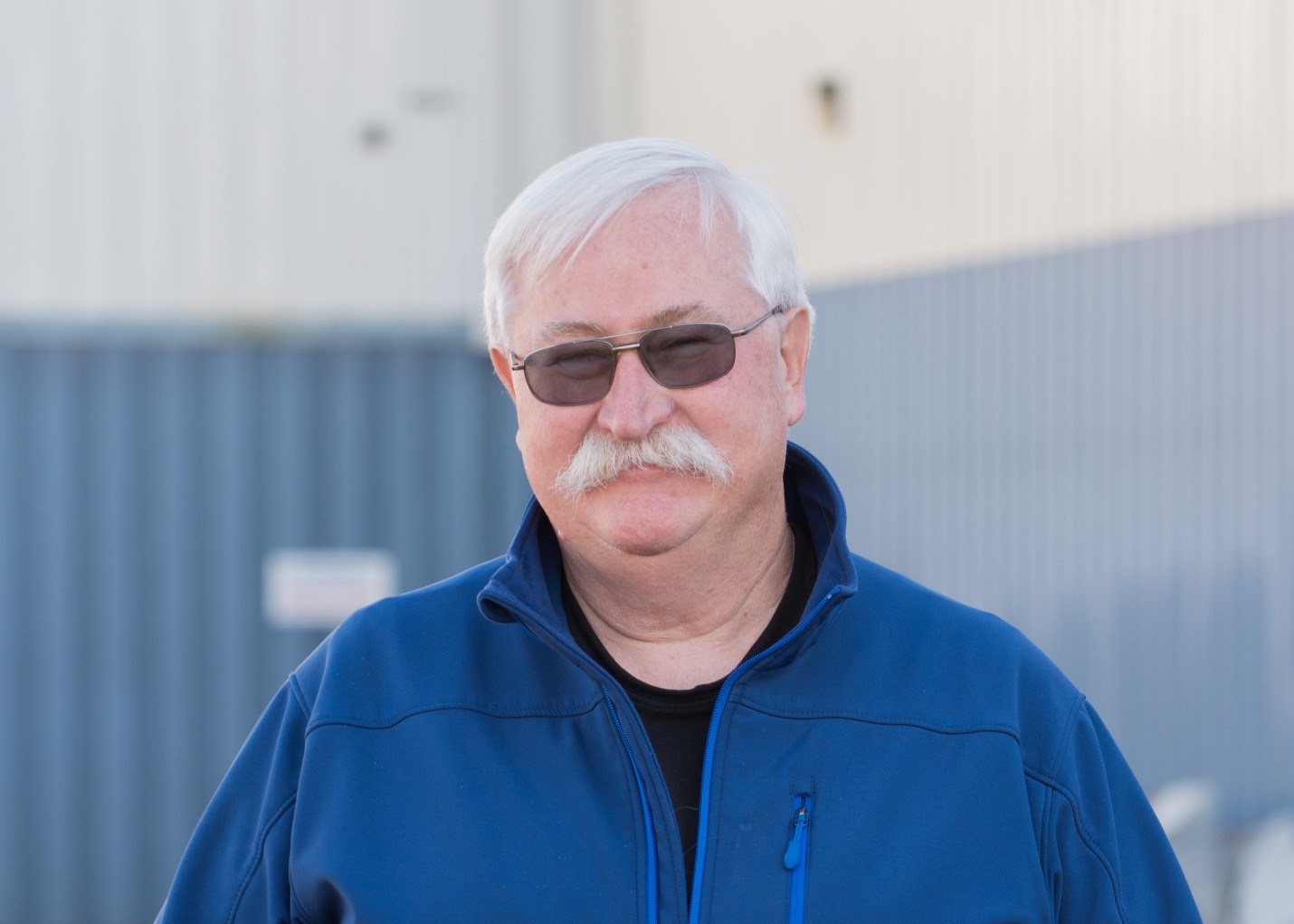 About Bullfrog Power
Bullfrog Power, Canada's leading green energy provider, offers renewable energy solutions that enable individuals and businesses to reduce their environmental impact, support the development of green energy projects in Canada and help create a cleaner, healthier world. As a Certified B Corporation, Bullfrog Power meets higher standards of social and environmental performance, transparency, and accountability. Thousands of individuals and businesses in Canada are doing their part to address climate change and air pollution by choosing green energy with Bullfrog Power. Sign up easily, quickly and affordably at bullfrogpower.com.