"One of my first leadership volunteer opportunities was as Chair of OSPE's Board of Directors, which was extremely rewarding. I have always been very proud of OSPE and my association with the organization." – Catherine Karakatsanis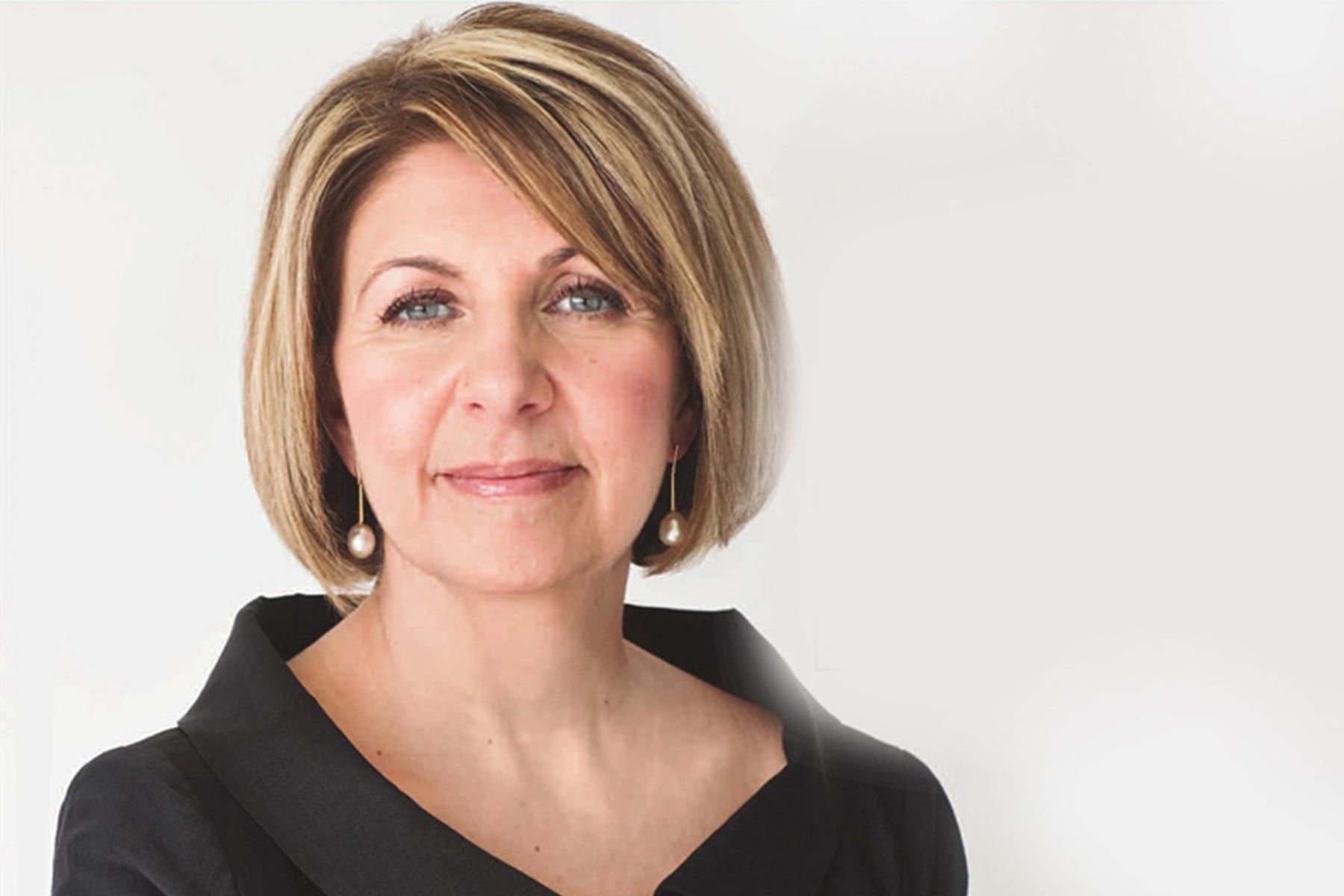 Catherine Karakatsanis has been a trailblazer and active volunteer in the engineering community for over two decades. Professionally, Karakatsanis is the Chief Operating Officer (COO) of Morrison Hershfield Group Inc., an employee-owned North American consulting engineering and management firm. In her role as COO, she is responsible for both the Canadian and international operations of Morrison Hershfield, where she oversees over 800 professionals. A Director on the company's Board, she has also assumed the role of Secretary.
Karakatsanis' involvement and influence in the profession is exemplified through an extensive list of voluntary commitments, including Board Director for Engineers Canada, Engineers Without Borders (EWB), Canadian Engineering Memorial Foundation and Western University, to name a few. To date, Karakatsanis is the only individual who has ever been elected as President and Chair of the Ontario Society of Professional Engineer (OSPE), Professional Engineers Ontario (PEO) and Engineers Canada.
Karakatsanis has become an empowering voice and role model for engineering students, young engineers and particularly for women in engineering, helping these groups become better integrated into the engineering profession, so that they can achieve success and advancement in the engineering workplace and community.
During her time on Morrison Hershfield's Board of Directors, for instance, Karakatsanis has helped the company extend partnership opportunities beyond full-time employees, thereby allowing up-and-coming professionals to take advantage of this opportunity. Karakatsanis has consistently been recognized for her business and engineering contributions including having been inducted into the Canadian Academy of Engineering as a Fellow. In 2013, Karakatsanis was recognized by the province of Ontario for her commitment to improving the lives of women and girls through both mentoring activities and raising awareness about gender issues at various speaking engagements. In 2012, Karakatsanis also received the Ontario Professional Engineers Medal for Management in recognition of her contributions to achieving excellence in engineering through her management skills.
It is consequently no surprise that Karakatsanis has been named by the Women's Executive Network (WXN) as one of Canada's Most Powerful Women: Top 100 Award Winners for the fourth time, making her one of only a select few to be inducted into WXN's Hall of Fame. Karakatsanis will be receiving this honour at Toronto's 2016 Top 100 Awards Gala on November 24. The WXN Top 100 celebrations highlight the accomplishments of professional women in the private, public and not-for-profit sectors who have utilized their management or executive roles and have applied their technical and leadership skills to push professional boundaries, overcome obstacles and inspire others.
OSPE would like to extend its sincerest congratulations to Catherine Karakatsanis for receiving this honour and for her unwavering commitment to creating a stronger and more diverse professional and societal landscape for all Ontarians.
Sources:
"Catherine Karakatsanis Named One of Canada's Most Powerful Women." Morrison Hershfield. December 3, 2013. Accessed November 21, 2016. http://blog.morrisonhershfield.com/catherine-karakatsanis-canadas-most-powerful-women-2013/.
"Catherine Karakatsanis, BESc'83, MESc'91." Western Alumni. February 22, 2013. Accessed November 21, 2016. http://www.alumni.westernu.ca/connect/alumni/catherine-karakatsanis.html.
"Canada's Most Powerful Women: Top 100." Women's Executive Network. Accessed November 21, 2016. https://www.wxnetwork.com/top-100-women/.