Paul May, P.Eng. 
Vice-President, Project Implementation, York Region Transit Corporation

 
—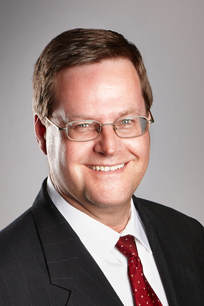 As the Greater Toronto Area's (GTA) York Region has doubled in population to 1.1 million residents over the past three decades, the Region has relied on Paul May's engineering and management expertise to help oversee and guide this tremendous and rapid growth. 
As former transportation engineer with engineering consultancy Marshall Macklin Monaghan Limited and as York Region's manager of transportation planning in the 1990s, May provided forecasting techniques and travel studies that were key to planning for future growth. While the region was steadily developing, his efforts contributed to the seamless planning and implementation of the significant infrastructure improvements necessary to manage expansion. Later, as director of infrastructure planning, he oversaw all York Region road and transit infrastructure, as well as water and wastewater programs. Some key accomplishments include:  
Authoring the transportation sections of York Region's Official Plan;

 

Providing technical leadership for the creation of York Region Transit and Viva Rapid Transit;

 
Overall direction of the first York Region Transportation Master Plan; and

 

Developing integrated, sustainable infrastructure master plans for water, wastewater and transportation in conjunction with the overall regional growth management initiative.

 
After almost 20 years at York Region, May joined the York Region Rapid Transit Corporation (YRRTC) as chief engineer. Recently he has been promoted to Vice-President, Project Implementation, and in this role he continues to oversee the design and construction of a $1.75 billion rapid-transit system. The system's projects include "rapidways" for buses, new utilities, tree-lined sidewalks and bike lanes. He led the engineering team at YRRTC through designing and building dedicated rapidways in the City of Markham, Town of Newmarket and City of Vaughan in the past 5 years, and there are more project underway. 
May is known as a leader who always fosters an environment where staff are empowered to be creative and innovative. He continuously challenges his teams to take initiatives and encourages them to deliver results as efficiently as possible. In his years as a senior leader at York Region, May guided and mentored many technical staffers who have gone on to more senior public works roles in organizations across the GTA. His coaching and mentoring, and attention to staff development have helped many colleagues to achieve their full potential and succeed in rewarding careers. 
May and his projects have been recognized with numerous awards over the course of his career, including a 2017 Top 10 Public Works Leader award from the American Public Works Association, the Ontario Public Works Association's 2014 Public Works Leader of the Year, the American Public Works Association's 2014 Project of the Year and ReNew Canada magazine's 2016 Top 100 Biggest Infrastructure Projects. 
  Learn more about the highly anticipated Ontario Professional Engineers Awards (OPEA) Gala on November 17, 2018.