At this year's Annual General Meeting, OSPE was proud to announce the 2020 President's Volunteer Award recipients. Annually given out to members who contribute above and beyond what is expected from them, the award highlights the achievements of those who power OSPE. As a member organization, our members are the vital force that fuel our advocacy initiatives. OSPE was due to celebrate the winners at our 20th year anniversary gala this September, but due to COVID-19 protocols, that has been cancelled.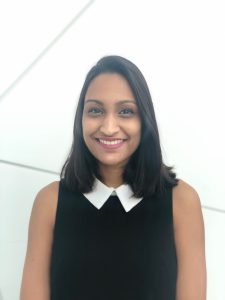 Tiffany Joseph is the 2020 Young Professional President's Award winner.
Joseph is a graduate of the York University Space Engineering program, where she served as a Undergraduate Student Representative, Vice President of the Engineering Students' Societies Council, and President of the Lassonde Engineering Society, among other volunteering responsibilities. She was drawn to space engineering as a child visiting the NASA Space Centre during leadership camp, and envisions a career in Canadian Space engineering, remarking, "Space is very cool. It's not any one type of engineering. It's a combination of all the fundamental types of engineering."
At OSPE, Joseph has been a regular contributor to our Diversity & Inclusion (D&I) taskforce, to which she was introduced to as a university student. She used her new knowledge to provide equity training, and foresees long term contributions to initiatives. She currently leads the mental health subgroup of D&I, where she hopes to open dialogue and change the way engineering approach success, something she noted as a student, "Mental health really takes a hit when you're a student. A lot of students almost glorify it as a symptom of success. That's so damaging. I've seen so many great student leaders drag themselves into the ground. And that's so admirable but so unnecessary. The way we're living now isn't the way we have to be. Our system can evolve."
Joseph is on the right path to grow as a leader, and she hopes to continue as a volunteer member and "As a person who can provide leadership and drive the way we think about leadership, especially in engineering."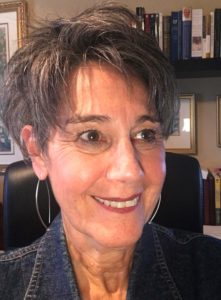 Elizabeth Pietrantonio is the 2020 Professional Engineer President's Award winner.
She has a vast background in engineering, both as a teacher and in the field. Pietrantonio's experience includes looking after the Sheridan College mainframe, working as Customer Service Director for water purification company ELGA, and as an associate dean for Computer and Electrical engineering. OSPE regularly benefits from Pietrantonio's experience on the D&I forum, where she is a keen advocate for women in engineering.
Having a daughter in engineering is what motivates Pietrantonio as a volunteer, and wanting to ensure that women have access to equal opportunities. "My real passion is to try and engage young girls into engineering," she told us, and believes that a different approach to marketing the profession may be the key to firing up the imaginations of young women.
Relating her experience in the field, Pietrantonio states, "I think women want to know that they're going to a career that's going to make a difference in the world. A difference to family, community, a region, a global world that we work in. They want to know. If you look at the career that women choose, they're related to social improvements." And believes that engineering is the perfect fit for this, only that, "No one is connecting the dots for them. That's what we need to do—show them that engineering is making a difference." It is through this work and belief that Pietrantonio highlights the key OSPE pillars of Lead, Care, and Unite, and taking an active role in the profession's future.
Pietrantonio's immediate focus is making sure the profession achieves its 30 by 30 goal of having 30% of the engineering field be women by 2030. "By the time we get to 30% women are not a minority anymore. Women are not walking into a room and not being by themselves again. That would be awesome if we could do that. Numbers have not changed since I was an engineering and my daughter graduated. There's not been much of a change."
OSPE values its member base and volunteers as the driving force behind our work. Our ongoing goal of strengthening the profession is driven by the hard work, motivation, and dedication of our members, and we are proud to recognize their achievements. OSPE thanks our volunteers for their time and commitment in ensuring the growth and health of the engineering profession.