Samantha Jane Espley, MASc., P.Eng., FCAE
Technical Director, Vale Base Metals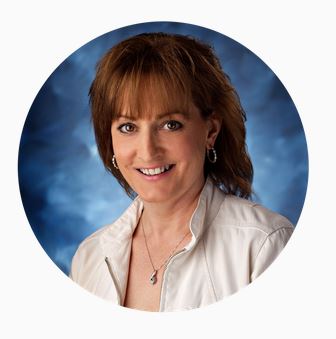 Over the course of a 24-year engineering career at several of Canada's largest mining companies (including Falconbridge, Dome, Denison-Potacan, Noranda, Inco and Vale), Samantha Espley has demonstrated exceptional engineering and management expertise that has led to significant health, safety and environmental advances, as well as improved productivity and reduced costs through the design of new methods to mine and extract metals.
As technical director, mining and mineral processing TEC (Technical Excellence Centre) at Vale Base Metals, Espley oversees engineers, metallurgists and technical staff in Sudbury and at Vale's Sheridan Park Research Facility. The team provides expertise in terms of analytical services in mineralogy and metallurgy; mine design optimization; milling strategies and recovery options; ore grade cutoff strategies; open pit optimization analysis; geotechnical reviews; underground mine design and analysis, and the management of mining/mineral processing R&D projects for the base metals operations in Canada, Brazil, New Caledonia and PT-Indonesia.
Throughout her career, she has demonstrated an outstanding commitment to the engineering profession and considers innovation as a core business value. Espley's innovations have included new mining methods and designs, new design tools and processes, as well as the overarching technology roadmap leveraging digitization, Wi-Fi, telemetry, radio-frequency identification tracking, tele-remote mining, automation, ventilation and energy management, along with the emerging short-interval control design process.
Espley has a distinguished record of volunteer service to the profession. A longstanding member of Professional Engineers Ontario, from 1993-1998 she served on the PEO Sudbury Chapter executive and Outreach and Education Committee. She organized annual engineering job shadowing events for local high school students and helped organize the chapter's annual licence presentations for new professional engineers. Espley has also served as a member of the Engineers Canada Sustainable Profession Committee since 2015, and is a Warden for Camp 22 for the Iron Ring ceremony.
Recognized as a trailblazer for women in the mining industry, Espley is one of a few female engineers to hold several senior technical, operational and management positions in the mining industry.
In 2010, she co-authored "Gaining Insights on Career Satisfaction for Women in Mining"—a paper that explored factors that improve and/or inhibit career satisfaction for women in the industry. She also helped found Women in Science and Engineering (WISE) Sudbury, not-for-profit corporation of volunteers that encourage young women to consider careers in science and engineering and provides a support network for women in these fields.
​
Espley believes innovation is enhanced through diversity, and she constantly strives to build diverse teams in terms of gender, cultural heritage, backgrounds, skill sets and experiences.
Learn more about the Ontario Professional Engineers Awards (OPEA) Gala.