The following guest post was contributed by David Boroto, an infrastructure engineering student at the University of Toronto and the Policy and Advocacy Lead at The University of Toronto for EWB Canada. You can follow him on Twitter at @DavidBoroto.
Swimming with the Big Fish
—
Every year, the "who's who" of international development and development financing get together for one week to talk about a wide range of global issues, including economic development, poverty alleviation, and aid effectiveness at the International Monetary Fund (IMF) and World Bank Annual Meetings. So how does an EWB chapter member find himself attending these meetings?
Enter Young Diplomats Canada (YDC). YDC is a government-sponsored not-for-profit organization that provides Canadian youth like myself with the opportunity to attend global political forums and gain experience in international diplomacy. It was through YDC that I travelled to Bali, Indonesia, to attend workshops, panels, and discussions at the Annual Meetings.
So What was it Like?
—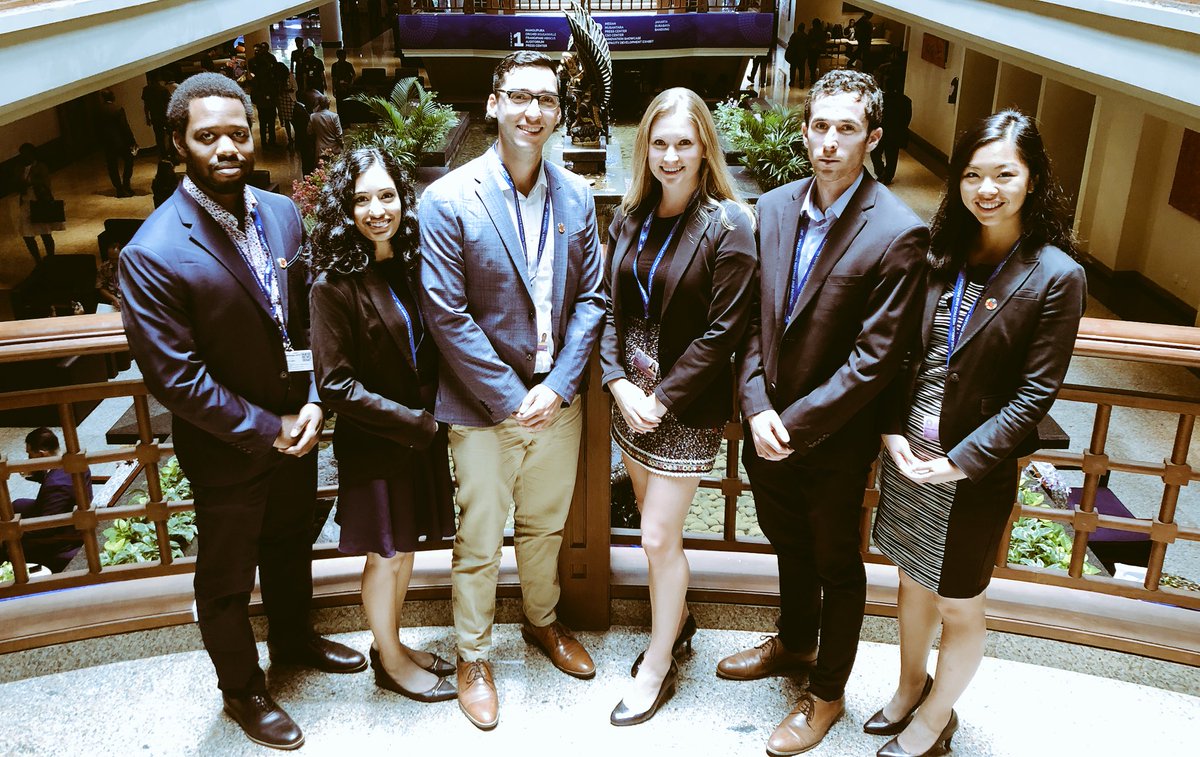 In a word, the Meetings were eye-opening. It was invigorating to have direct access to thought leaders and professionals whose jobs are to better the world we live in. The experience was similar to my first EWB xChange annual conference four years ago – wide-eyed in a new city, feeling ever so slightly like a fish out of water, yet eager to discover all that I could. I learned so much about the World Bank, the IMF and the development sector in general, and my imagination grew as to the many opportunities available to youth pursuing careers in development. As an infrastructure engineering student, I've always struggled to find career paths in development that relate to my field, but at the Meetings I discovered exciting new intersections between the two which I hope to pursue in future.
Engineering for the World
—
While I have always been passionate about infrastructure, my understanding of its role in global development wasn't always clear. In the summer after my second year at the University of Toronto, I traveled to Guatemala with a not-for-profit organization to construct a pedestrian footbridge which my team and I had designed the year before. In my mind, the intersection of infrastructure and international development was limited to infrastructure as an asset: bridges and wells designed and built by foreign NGOs, hopefully with some level of community engagement.
One year later, during my fellowship with EWB, my thinking began to change while working in Nairobi, Kenya with a young Kenyan social enterprise called Kwangu Kwako, that addresses Nairobi's affordable housing challenge. Kwangu Kwako provides market ready, low-cost, durable concrete housing to provide safe and secure homes to families that cannot afford to move out of their existing sheet metal and wood-pole homes. During my EWB Fellowship, I realized not only is technical competency important for the global engineer, but business aptitude, cultural understanding and social awareness are necessary preconditions if we aim to maximize on our technical training and engineer inclusive and sustainable solutions for positive social and economic change.
As a delegate at the Meetings, my mind was expanded with new schools of thought and approaches to blend engineering and global development. My view on infrastructure expanded from infrastructure as an asset to infrastructure as a system, and as anengineer the ability to think in systems is crucial in order to succeed as a global engineer. Infrastructure is more than the physical asset. Rather, it is comprised of the policies and governance that enable its effectiveness.
The need for global engineers is evident. On numerous occasions, when I introduced myself as an engineering student at the Meetings I was met with immediate respect and commendation. The meetings highlighted that engineers are lauded for their technical expertise, which is a necessary ingredient for disruptive social change. However, in order to be truly successful, a strong foundation in economics, social implications and systems thinking are essential for global engineers to succeed and thrive.
Infrastructure and Global Development
—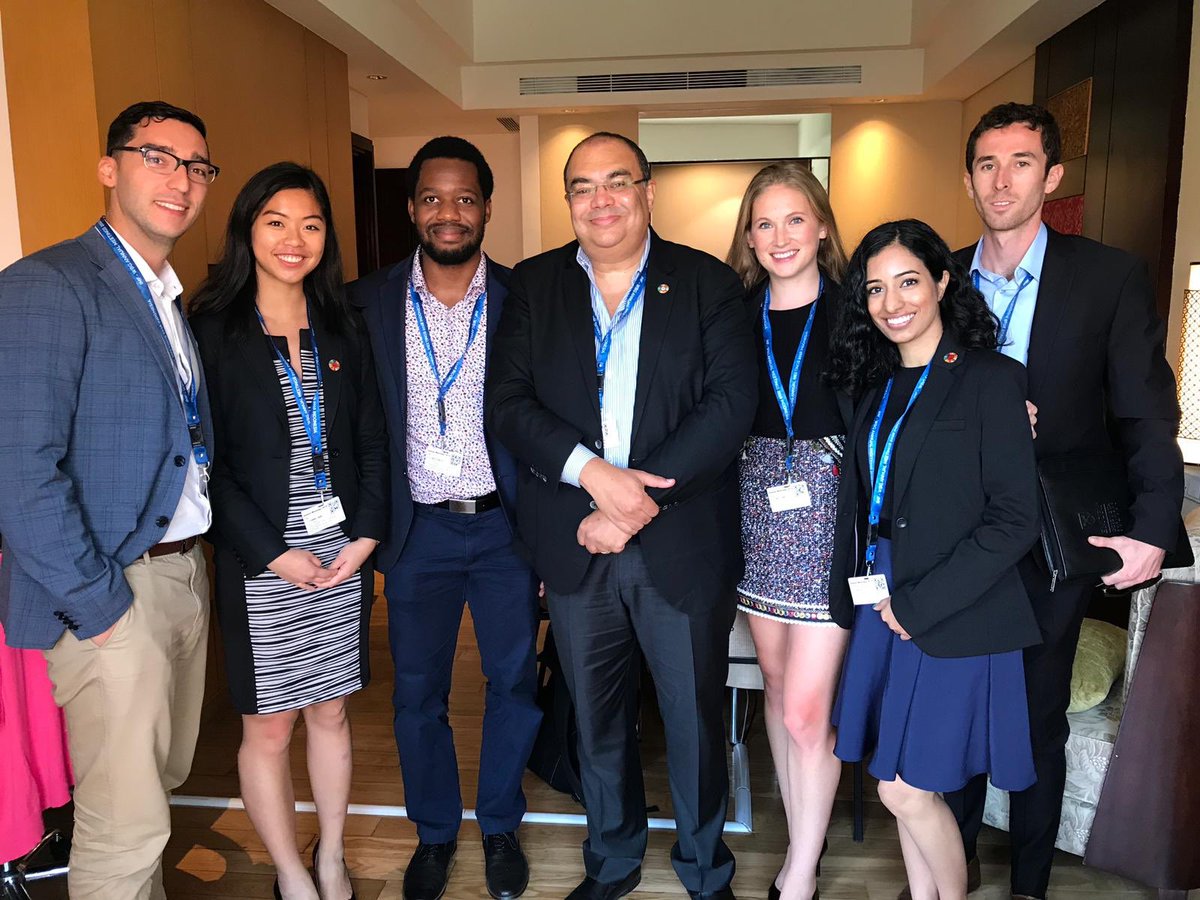 I was pleasantly surprised by numerous discussions focused on infrastructure at the Meetings. Public Private Partnerships (PPPs) were a particularly interesting topic in the field of infrastructure development strategy and financing. In an attempt to fill the $18 trillion infrastructure spending gap, the WBG and IMF look to the private sector to unlock the extra funding required to meet our global infrastructure needs by 2040.
PPPs aim to partner governments with private sector firms to share the costs of funding and operating infrastructure projects. However, from the civil society perspective, PPPs are recipes for disaster, leading to inefficient spending, budget overruns and power imbalance between the public and private sector. Having learned about the strengths of PPPs while working in the private sector here in Canada, it was interesting hear of their application in a global context. The Meetings highlighted the challenges of implementing such a strategy in international projects, particularly those in low to middle income countries with emerging economies, and for me, a potential avenue to explore my interest.
While at AMs, I had the privilege to meet with Mahmoud Mohieldin, the Senior Vice President of the 2030 Development Agenda and a thought-leader on the Sustainable Development Goals (SDGs). His role at the World Bank is to liaise with the UN and ensure that progress is being made towards achieving the SDGs by 2030. One of the main things I took away from meeting Mohieldin was his emphasis on the potential that Canada has to be a global leader in achieving the SDGs, specifically in creating a framework to budget for the SDGs.
Another, was the role that youth have to play in achieving the SDGs. "There are many ways for youth to contribute to the SDGs," Mohieldin noted in our meeting. "So it's about their choice to partner and push the agenda forward." How can we do that? According to Mohieldin:
By offering fresh ideas and solutions,
By being critical and challenging our leaders to do better, and
By participating in events and activities promoting the SDGs.
Bringing it Back to Engineering
—
Through organizations like EWB Canada, engineers, engineering graduates and engineering students can make important contributions toward sustainable development, bringing new ideas and critical perspectives. By continuing to engage thousands of Canadians across the country through Hello 2030 and taking actions towards achieving the SDGs, we are contributing to a movement larger than ourselves.
The challenge now (and the opportunity) for us is to continue to improve and grow in the work that we do as individuals, to bring new people into the cause, and to find new ways to fight for the change that we want to see in the world. We have much to learn from other like-minded organizations working towards an equitable and sustainable world, and also much to contribute.
If you're like me and believe the world is interconnected, and recognize the value in being a global engineer, thinker and leader, I encourage you to learn more about EWB and their fellowship program.
Stay Tuned for More Opportunities to Support Sustainable Development (SDGs)


In May 2019, OSPE will host its first-ever How to Change the World (HtCtW) two-day experiential education program!
Fourth year/graduate engineering students, business students and early-career professionals in engineering, business or public policy will team up to solve complex societal challenges – aka real-world 'wicked' challenges based on UN SDGs. You don't want to miss this exclusive resume-builder and opportunity to make a real difference!
Check in with the official How to Change the World event page for more information!