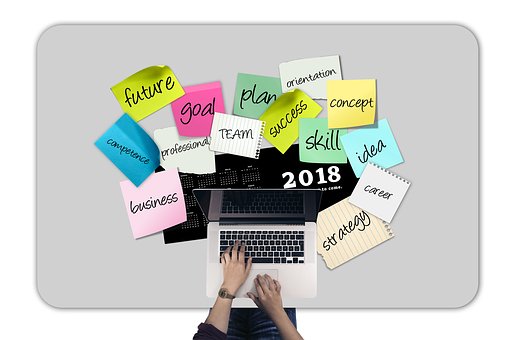 Finding and retaining top engineering, science and technology talent in your firm is not an easy task. Growing the talent internally takes time, money and effort. This is why it is critical that business owners, executives and human resource managers of technology, manufacturing and engineering firms are aware of the government funding sources that can help their businesses attract, grow and retain top engineering talent.
Igor Chigrin, business funding expert from Fair Grant Writing and author of the book Get Funded!, will walk you through the government funding programs for hiring and skills training.
Government Funding Programs for Skills Training
—-
The Canada-Ontario Job Grant is a primary funding program for skills training. This program provides 67% to 83% of the third-party training costs up to a maximum of $10,000 per trainee. If your business commits to hiring an unemployed individual upon successful completion of the training, you can get 100% of the training costs reimbursed up to a maximum of $15,000 per trainee.
The employer selects the training program, the training provider and the employees to train. Engineering and technical skills and certification training programs are eligible. The program is open to businesses of all sizes, ages and industries. A few helpful tips below:
Training provider must be a Canadian for-profit company, organization or educational institution
Internal employee-to-employee(s) training is not eligible
Minimum training cost must be $1,000 to be eligible
Minimum training duration is 2 weeks or 60 hours
Maximum training duration is 52 consecutive weeks
Equipment and software training provided by the vendor is not eligible
Health & safety and other mandatory trainings are not eligible
The applications are submitted to the Ontario government or one of the employment agencies close to your business location
*As of November 2017, similar programs were available in all Canadian provinces and territories except Quebec.
Yves Laundry Foundation's AIME Initiative is an alternative government funding program for skills training. However, it is available only for manufacturers located in Southern Ontario that have 10 or more employees. Unlike Canada-Ontario Job Grant, AIME Initiative reimburses 50% of both training provider's fees and trainees' salaries. The training may be delivered by Canadian or foreign entity. The maximum amount of funding is $50,000.
Government Funding Programs for Hiring
—-
There are dozens of government funding programs for hiring. They are known as hiring grants or wage subsidies. Their goal is to create jobs and facilitate hiring and training processes by providing businesses with non-repayable contributions towards new hires' salaries. Most of the hiring grants are designed to help youth under 30 years old to get the job or internship.
Hiring Co-op Student, Summer Student or Apprentice
—-
Canada Summer Jobs Program – Open for application every winter. You can get the funding to create summer internships and get 50% of the provincial minimum wage for every hour the student(s) will work for your business for up to 16 weeks between May and September.
Co-operative Education Tax Credit & Apprenticeship Training Tax Credit – Provide 30% of the co-op's or registered apprentice's salary and are claimed retroactively when your fiscal year ends.
Hiring Science or Engineering Students or Graduates, including Master and PhD-level Students & Graduates
—-
Industrial Research Assistance (IRAP) Youth Employment Program & Youth-Green – provide 50 to 80% of the salary of the post-graduate science, engineering or technology student you hire for up to 6 months' internship. The program encourages you to keep the person employed after the completion of the internship, and provides up to $20,000 for each created job.
Natural Sciences and Engineering Research Council of Canada (NSERC) – has a suite of programs that support businesses in collaborating with colleges and universities and engaging the necessary level of expertise from the student's to the researcher's level, and in some cases it doesn't cost the business anything to retain the talent for up to six months.
Career Focus – suite of programs that vary by industry. There is one for the aerospace industry, one for the food industry, one for power generation and distribution, etc. All are designed to help businesses create jobs for youth ¾ the students and graduates. They provide on average 35% of the new hire's salary up to a maximum of $20,000.
Ontario Centers of Excellence TalentEdge – helps you hire the undergraduate students in their final year of study, Master students and graduates, PhD graduates and postdoctoral fellows. The program provides up to $10,000 towards the salary of up to 6 new hires per fiscal year.
Mitacs Accelerate – helps to hire graduate, Master and PhD students, and provides up to $15,000. The student's job must correspond to one's field of study or the topic of the thesis.
Hiring Experienced Professionals
—-
It is true that there are no government grants for hiring employees over 30 years old. But you need to ask yourself what those experienced people will be doing in your company. Most likely they will be involved in research & development projects, and if so you can continuously claim a portion of their salary through one or several of the following government funding programs:
SR&ED Tax Credit – works retroactively, and you submit your claim at the end of your fiscal year. If approved by Canada Revenue Agency, your company will get up to 60% of the annual salary of the employees involved in eligible research & development projects. There is no maximum amount of funding or minimum number of employees to qualify.
Strategic Innovation Fund – a new funding program launched in July 2017 and it provides a grant of up to 50% of the salary of the employees involved in eligible research & development projects. Unlike the SR&ED Tax Credit, the business must proactively submit the application and secure approval before the R&D project can start.
Industrial Research Assistance Program (IRAP) – works on a pre-approval basis and is administrated by the National Research Council (NRC). The applicant must contact NRC Adviser prior to the submission of the application in order to get up to $50,000 per R&D project.
If you'd like to learn more about Canadian Government Grants & Loans for businesses, request a free catalog of the funding programs. Contact Igor Chigrin to get help with securing your business financing at igor@fgwinc.ca or at 647-800-5006.