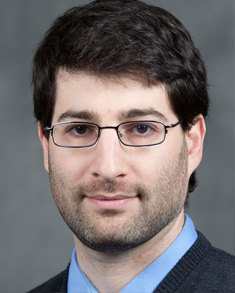 Although still early in his career, Dr. Seth Dworkin, M.Sc., M.Phil., Ph.D., P.Eng. has already established a reputation as a leader in high performance computation of combustion, with his research cited as some of the most rigorous science published on the formation and oxidation of soot.
Dr. Dworkin has been at the top of his field since graduating summa cum laude and first in his class from mechanical engineering at McMaster University. From there, he pursued both his masters and PhD at Yale University in mechanical engineering before returning to Canada for a postdoctoral fellowship at the University of Toronto. It was during this fellowship that Dr. Dworkin honed his skills teaching undergraduates and postgraduates, while continuing to make major research achievements in computational combustion. His findings led to numerous published journal articles, and industry-funded research and consulting projects within the Canadian aerospace and alternative energy industries.
In 2015, Dr. Dworkin was granted tenure and promoted to associate professor of mechanical and industrial engineering at Ryerson University after only three years as an assistant professor. With his team at Ryerson, Dr. Dworkin uses state-of-the-art, high-performance computing techniques to simulate combustion systems and the pollutants they emit, and numerical analysis to solve problems related to Canadian industry and the global environment.
His group has also developed novel numerical algorithms to lower the cost of implementing ground source heat pumps (GSHP) – an environmentally friendly heating and cooling alternative. This research has led to journal publications and grants to commercialize the algorithms.
Dr. Dworkin's start-up company, HGS, provides software tools and performs computations for improved GSHP designs, in consultation with industry professionals. Through employment and internship, his company is providing enhanced training to recent graduates and making a tangible contribution to lowering the cost of implementing GSHPs.
Congratulations Dr. Dworkin!