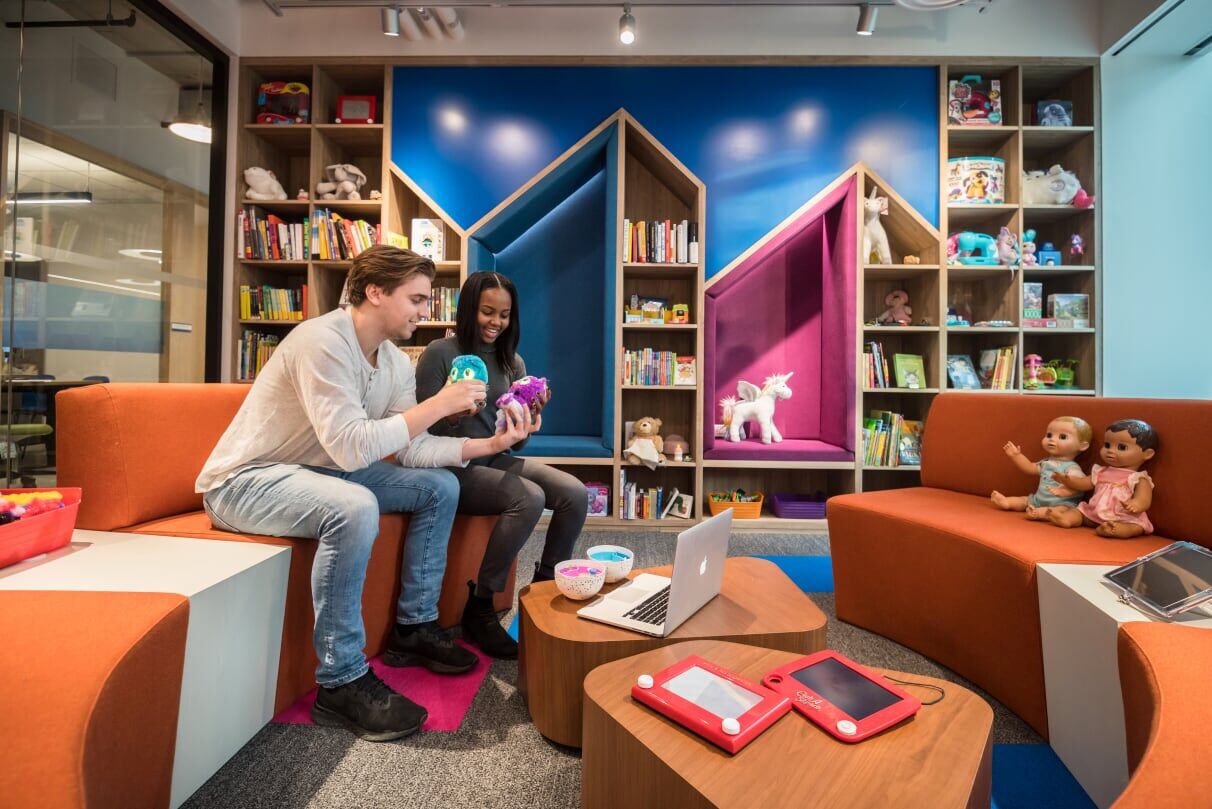 Spin Master was founded in and established its initial headquarters in Toronto, Ontario. What started with a single toy grew into the leading global, diversified, multi-platform and highly innovative children's entertainment company that exists today.
The first product – the Earth Buddy, was a nylon stocking-covered head of sawdust topped with grass seeds that grew to emulate hair. With this initial success, the Spin Master founders Anton Rabie, Ronnen Harary and Ben Varadi set up shop in a small facility in downtown Toronto. Today, with over 1,800 employees and offices around the world including in the United States, Australia, China, Japan and Germany, Spin Master's headquarters remain in Toronto employing over 1,000 people.
As others follow suit and Toronto grows as a tech hub alongside cites like Waterloo, companies such as Spin Master have developed a unique need and opportunity for creative engineers. For Spin Master, innovation and creativity are at our core. We create toys for children, an audience that can be brutally honest, erratic yet discerning, while also embodying their own innate power for creativity and imagination. This is no small feat, and why we have and must think about engineering differently.
"When I graduated, if you wanted to become a business-oriented product development engineer, your only options were to go to New York or California or somewhere in Europe – that's not the case now. We are part of the move to make Toronto the next hub," says Arta Alagheband, a Product Development Manger at Spin Master.
Our engineers don't sit at traditional desks or behind excel spreadsheets or drafting software all day; they pick up screwdrivers and paint brushes in some of the most creative and inspirational spaces like our Tinker Lab. This carefully curated room provides our engineers and toy designers with access to state-of-the-art tools and appliances allowing them to assemble and create our most innovative and high-tech products.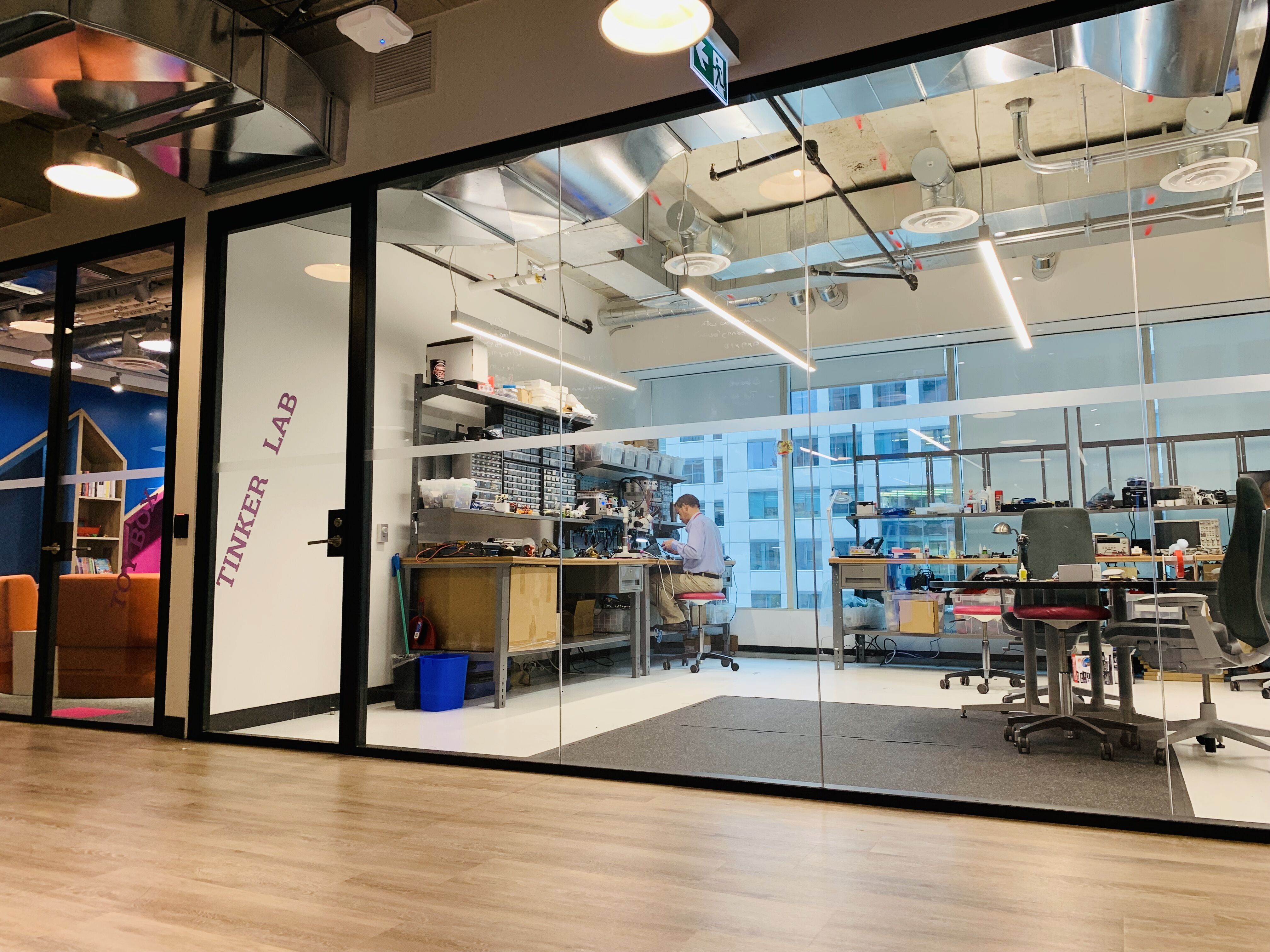 The gap between engineer and designer is narrowing and almost non-existent at Spin. We've witnessed a renaissance in software and interfaces since the introduction of smart phones, and Spin Master is leading this revival in Robotics and innovative toys. Today, a creative engineer's challenge and a six-year-old's birthday present can include up to eighteen-thousand lines of code, and four or even five individually actuated mechanism and control platforms to sync movement or balance – all constrained by size, safety and cost.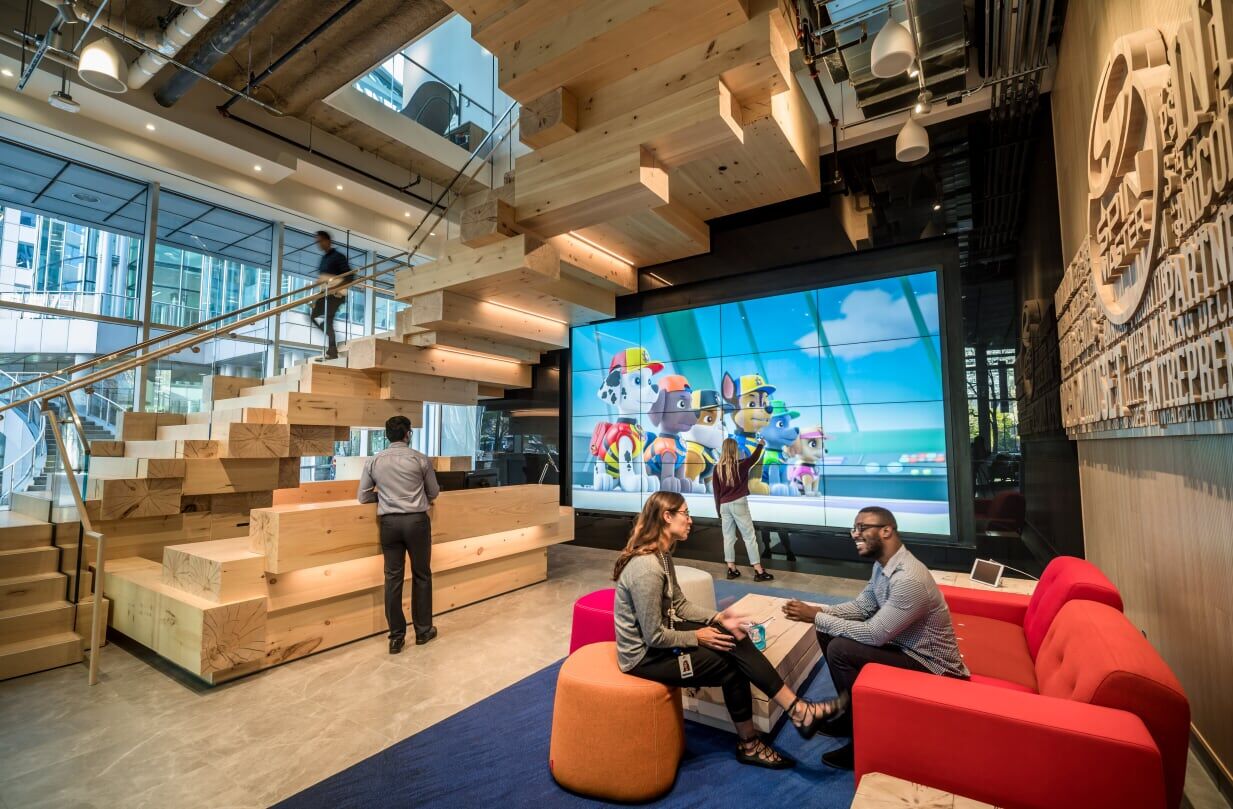 Along with the growing demand for engineers in Ontario, there exists a growing investment in developing the next generation of technical specialists. Spin Master's Engineering Development Management Program is a key component to our operational strategy, offering candidates an 18-month rotation in the fields of Engineering and Operations before settling into a permanent role. In September 2019, Spin Master, in partnership with Ryerson and the Ontario College of Art and Design (OCAD), will be launching the first ever Toy Invention Program in Canada, attracting eager minds from various backgrounds including design (industrial, graphic, etc.), engineering (mechanical, industrial, etc.), and other technology fields.
Spin Master is an innovative and evolving component of an exciting movement, pushing Toronto and Ontario as a hub for creative engineering and tech people and attracting creative minds.