Terr

a

nce Frederick Nord, BSc, P.Eng.

 



President, TNCC Global Aviation
—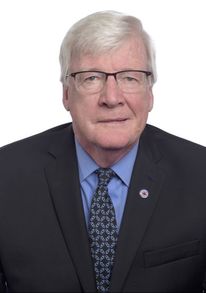 As a long-time engineer and leader in Canadian air transport, Terrance Nord is known in the industry as an "old aviation hand," starting out as a Royal Canadian Air Force captain through to his role as managing director/CEO, Global Aviation with DHL Express. Over the course of his almost 50 years in aviation, he has made major contributions to aviation excellence in board governance; cargo, logistics and airline operations; and engineering leadership.  
As a Greater Toronto Airports Authority (GTAA) board member, Nord served over a period when the organization grew to more than 45,000 employees and 65 airlines. During his term, he chaired the Planning and Commercial Development Committee, and guided the development of the Global Mega Hub Strategy—a plan to develop Toronto Pearson International Airport into one of the globe's few "mega hub" airports like Heathrow, Singapore and Dubai. The plan has potential to create up to 700,000 jobs and connect Ontario with 80 per cent of global economies. 
Nord has also provided transformational leadership within the airline and cargo industry. He played a leadership role in the creation of Canadian Airlines—Canada's first major airline merger. Internationally, he led a team that established a global cargo air network for DHL Express based out of Brussels, Belgium and Leipzig, Germany. During his tenure as managing director/CEO, he oversaw operations moving freight across an intercontinental air route covering most of the planet and operating 1200 daily flights. Nord also managed support infrastructure for engineering, quality control, IT, financial and fleet planning, budget controlling and strategic alliances.  
During his time at DHL Express, he provided stability and leadership through major disruptive events such as 9/11, SARS and major in-flight accidents, including the tragic mid-air collision of a DHL freighter aircraft and a Russian passenger plane in 2002, and a 2003 in-flight emergency on a DHL freighter shot at by insurgents in the Middle East.  
Nord's engineering achievements include the design and implementation of operations and maintenance procedures, and the subsequent Transport Canada approvals, required for the commercial operations of the first DC10-30, B7 4 7-200 and A310-300 aircraft registered in Canada. He also oversaw design and regulatory approval of the first auxiliary power unit installation on the L382 Hercules aircraft as well as the design and implementation of maintenance and operations programs for the Royal Canadian Air Force (CC150 Polaris aircraft) and the United States Airforce (CF6-50 aircraft engine). 
  Learn more about the highly anticipated Ontario Professional Engineers Awards (OPEA) Gala on November 17, 2018.