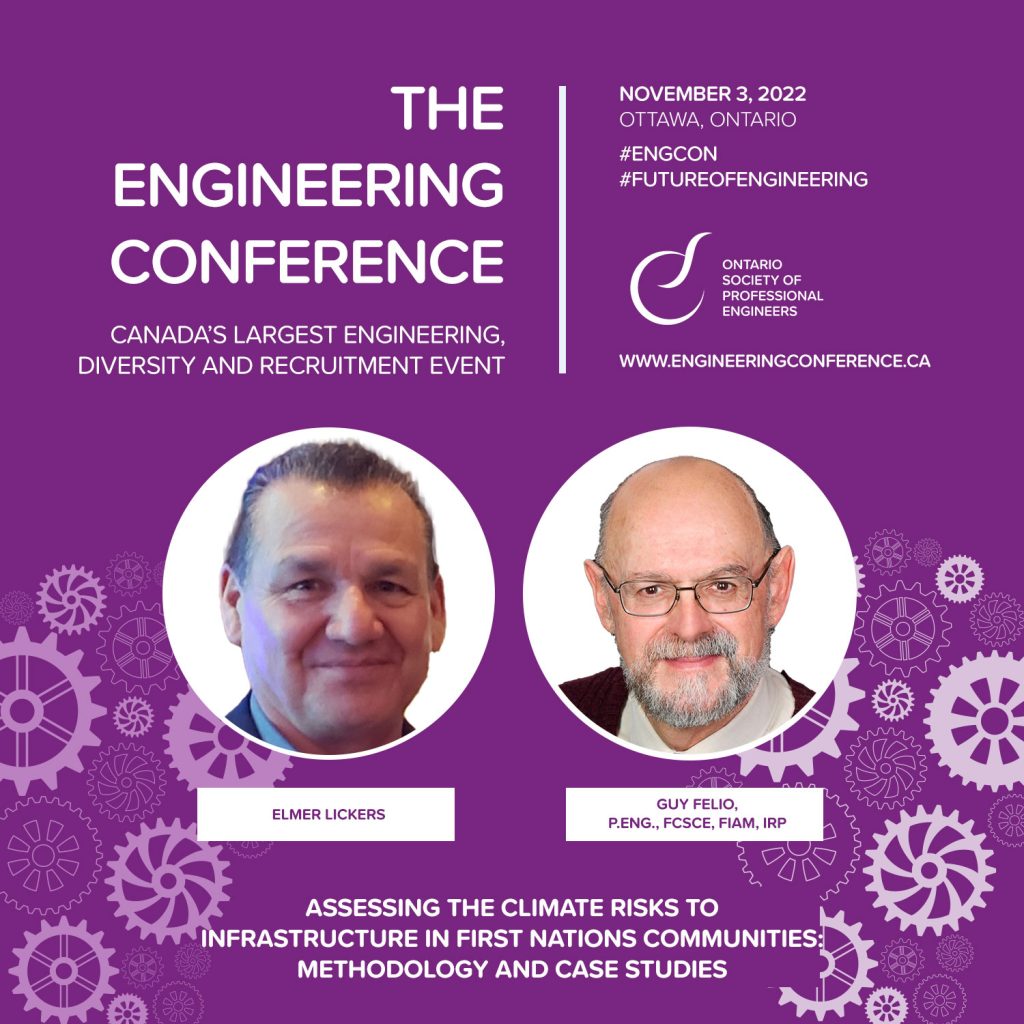 At OSPE's 2022 Engineering Conference, Guy Felio (P.Eng., FCSCE, FIAM, IRP [Climate]) and Elmer Lickers will deliver a presentation on assessing and managing climate risks to infrastructure in First Nations communities. Since 2016, Felio and Lickers have worked together to develop the award-winning First Nations Infrastructure Resilience Toolkit (FN-IRT). The FN-IRT allows First Nations communities to assess the vulnerability of their infrastructure, buildings, and facilities due to extreme weather, and provides guidance on how these risks can be integrated into long-term planning.
Felio and Lickers' presentation (Assessing the Climate Risks to Infrastructure in First Nations Communities: Methodology and Case Studies) outlines the development, content, and application of the Toolkit, and includes case studies to illustrate its use.
---
About the Speakers
Dr. Guy Felio is a civil engineer with more than 35 years of experience in asset management and climate risks assessment. His knowledge and experience encompass over 100 projects in 17 countries.
Elmer Lickers has worked with Ontario First Nations Technical Services Corporation (OFNTSC) since 1995, where he supports the 133 First Nations of Ontario with guidance on operations, maintenance and asset management.
Together, Felio and Lickers deliver workshops and presentations on First Nations asset management and climate risks assessment in communities across Ontario.
About the Conference
The Engineering Conference – Canada's largest engineering, diversity and recruitment event – takes place November 3, 2022 in Ottawa. Details, live and virtual registration, and partnership information are available on the conference webpage.