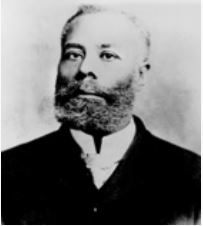 In celebration of Black History Month 2020, we're going to be featuring some of Canada's most famous and influential Black Canadian engineers. That conversation isn't possible without a mention of one of the most influential engineers of all time – Elijah McCoy.
Elijah McCoy was a trailblazing engineer, responsible for much of the initial technology that led to higher train efficiency. Born in either 1843 or 1844 to parents who escaped from Kentucky via the Underground Railway, Elijah was raised in Colchester, Canada.
Despite the freedom his parents found in Upper Canada, McCoy had to travel to Edinburgh, Scotland, to train as a mechanical engineer. Upon his return, unable to find work in Canada, he moved to the United States, where he found work maintaining steam engine trains. After six years of work, he invented a "drip cup" that automatically dispensed oil onto axels, gears, finding a fix for expensive and common overheating problems that delayed train travel significantly.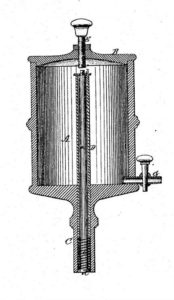 Capitalizing on his early success, McCoy settled in Detroit with his family and began advising on and installing his inventions as they rapidly spread in use. He continued to work in the field of lubrication, filing his last patent in 1915, when he was 72 years old. The quality of his innovations was so renowned, there is some thought that McCoy's product led to the widespread popularity of the phrase, "The Real McCoy," as some believe that mechanical engineers would request his product—the real McCoy—over knock offs.
Refusing to allow the racial norms of the time—including in Canada—dictate his life's path and passions, McCoy traveled widely to educate himself and changed train travel significantly. With over 60 patents to his name, McCoy left behind a legacy of leadership, courage, and resourcefulness.
For more information on Elijah McCoy, visit: