We all know that networking is a critical part of professional development, but in today's digital age, many of us have become accustomed to networking online through platforms like LinkedIn. Emails can go a long way, but the opportunity to network in-person is equally beneficial.
That's why trade shows like The Canadian Mechanical and Plumbing Exposition (CMPX) continue to bring industry professionals together under one roof to network, expand their skillsets and explore the latest industry trends and technology.
As an honourary sponsor, OSPE will be participating in CMPX 2016, taking place from March 16-18 at the Metro Toronto Convention Centre. The theme – one show, the entire industry – appropriately describes Canada's largest HVACR and Plumbing Show.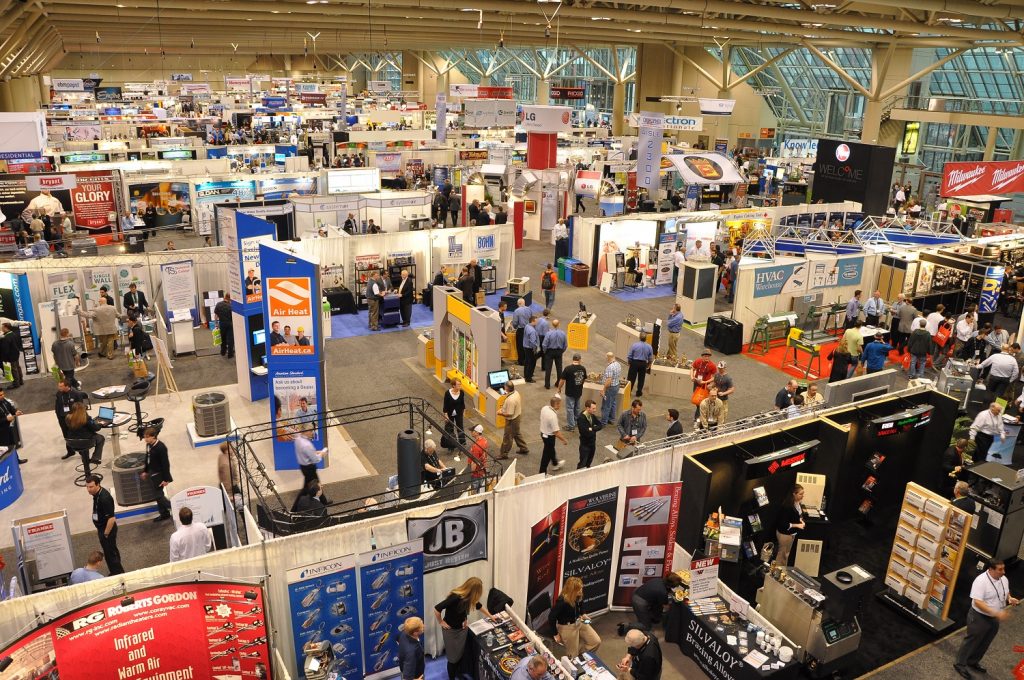 CMPX hosts over 550 exhibiting companies from across the mechanicals industry, so how do you prepare for a networking opportunity of this magnitude? Here are a few tips for effective face-to-face networking:
Do your homework: Before the event, research other event attendees and their organizations, so that you understand what they do and can prepare relevant questions and discussion topics to gain the knowledge and insight you require.
Use business cards: Not only should you bring business cards to distribute, but you should also collect business cards from new contacts. For future reference, jot down a distinguishing characteristic of the individual, including a line or two about their area of expertise or what you discussed at the event.
Balance listening and talking: While it is important to sell yourself at networking events, it is also important to listen to others to learn something new. If you have a well-prepared personal pitch, you can efficiently share your key messages with a new contact and spend more time thinking critically about the skills and services that the other person has to offer.
Follow up: Send an email or make a phone call post-event to stay in touch with new contacts. Even if you don't foresee an immediate working partnership, keep the door open for potential future collaborations.
CMPX offers a wide range of unique features to meet the networking and professional development needs of technicians, contractors, architects, engineers, specifiers and building managers in every industry from heating to refrigeration. The show includes:
Daily keynote presentations
New product showcases
The newly introduced "CMPX Connections Show Floor Theatre" which hosts the CMPX Learning Forum (educational sessions on industry technologies, trends and issues)
The Heating System Skills Competition
A Meet & Greet with Women in HVACR on March 16
CMPX details:
Wednesday, March 16: 9AM-6PM
Thursday, March 17: 9AM-7PM
Friday, March 18: 8AM-3PM
Pre-register: $10 – $20 at the door
FREE PARKING
Get more information on CMPX 2016 or pre-register for the show.
The first ten commenters on this blog post will receive a FREE pass to the show!
Don't forget to stop by the OSPE booth to learn more about our current efforts!