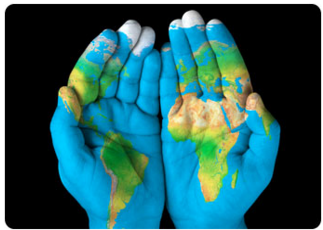 Today is the first annual Global Day of the Engineer.  It's an excellent opportunity to prepare for the beginning of National Engineering Month and to join the global movement that promotes excellence in the profession.
The Global Day of the Engineer underscores the profession's global impact. Participation is easy. Engineers pledge to:
Celebrate the accomplishments of the engineers in their community or workplace
Do hands-on activities with a group of students
Share a photo of an engineering wonder on social media today – February 24, 2016 – highlighting the outstanding work that is being done in Canada. Use the #GlobalEngineer hashtag to help us get the conversation going.
Whether you choose to do one…two…or all three, we encourage you to make a pledge today, and throughout National Engineering Month.
The Global Day of the Engineer is organized by the National Engineers Week Foundation and DiscoverE, a non-profit foundation that leads the annual celebration of National Engineers Week in the United States. DiscoverE conducts an extensive, year-round and global program of activities that connect and support efforts to promote engineering education and to raise public awareness and appreciation of the engineering profession.