The following is a guest post prepared by Dean Pearl Sullivan, Waterloo Engineering.
For most of its 59 years of existence, Waterloo Engineering was rightfully known for its co-operative education model that sees engineering students gain up to two years of real world, paid experience during their studies and its intellectual property policy that gives the inventor ownership of his or her idea. But over the last decade or so, these two "differentiators" have created a positive feedback loop that has given rise to a third unique aspect of Waterloo Engineering: a pronounced entrepreneurial culture.
As more entrepreneurs emerge from Waterloo Engineering – at last count 650+ companies have been founded by our students, researchers and alumni – more students with entrepreneurial aspirations make Waterloo their first choice for education.  To support these budding entrepreneurs, the University has mindfully created a culture that gives students, researchers and recent alumni access to entrepreneurial education, funding and physical space for startup support that helps to mitigate some of the risks these teams encounter in a global market. It's working because within the last decade, Waterloo has become a global hotspot for entrepreneurial engineering talent.
Student Venture Program
One such program to advance the early success of entrepreneurial teams is our recently launched partnership with Spectrum 28, a venture capital firm based in Silicon Valley. The collaboration sees Spectrum 28 partners, working with Engineering faculty, to identify, mentor and provide $2 million in early stage funding for select engineering student ventures.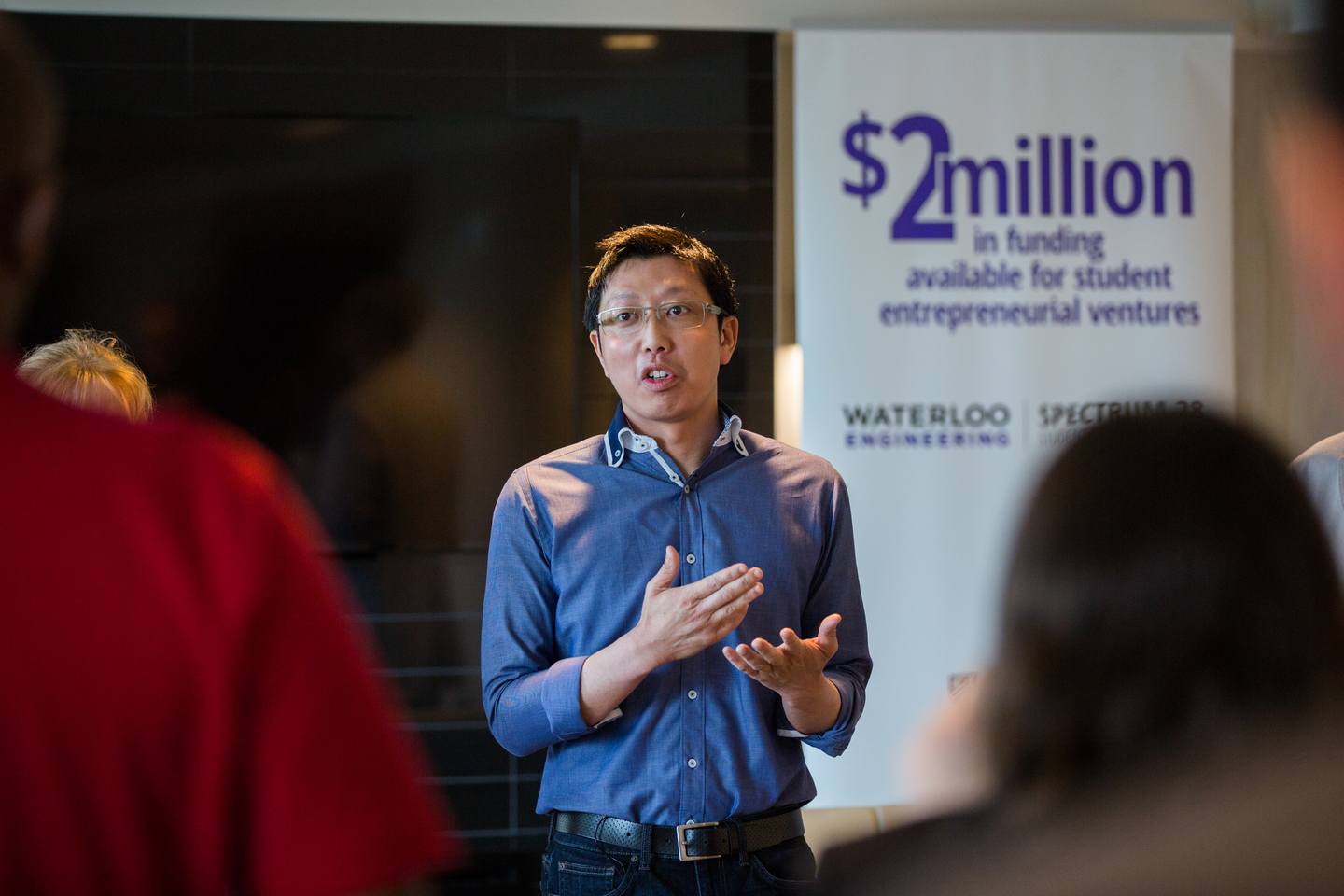 This collaboration is strategic and personal; the founder of Spectrum 28 is one of us: Lyon Wong is a Waterloo Systems Design Engineering '03 alumni. Lyon understands our irreproducible Waterloo culture because he lived it and has seen how it has led to uniquely educated engineers, or as he says, "People [here] are bold. Nothing is too big, too complicated, or too far-fetched for Waterloo.  Impossible is a word you'll never hear. Instead, they'll say, 'we're working on it,' so there's the mindset to take risk and that's great for Canada."
The partnership between Waterloo Engineering Faculty and Spectrum 28 addresses a real problem in Canada; a funding gap in seed and Series A levels. Despite the abundance of engineering talent and willingness to take entrepreneurial risks, Canadian investors are not funding early stage teams at equivalent levels that happen in the US.  The Waterloo Engineering-Spectrum 28 Student Venture Fund was set up to help address this shortfall.
Mentorship Essential Component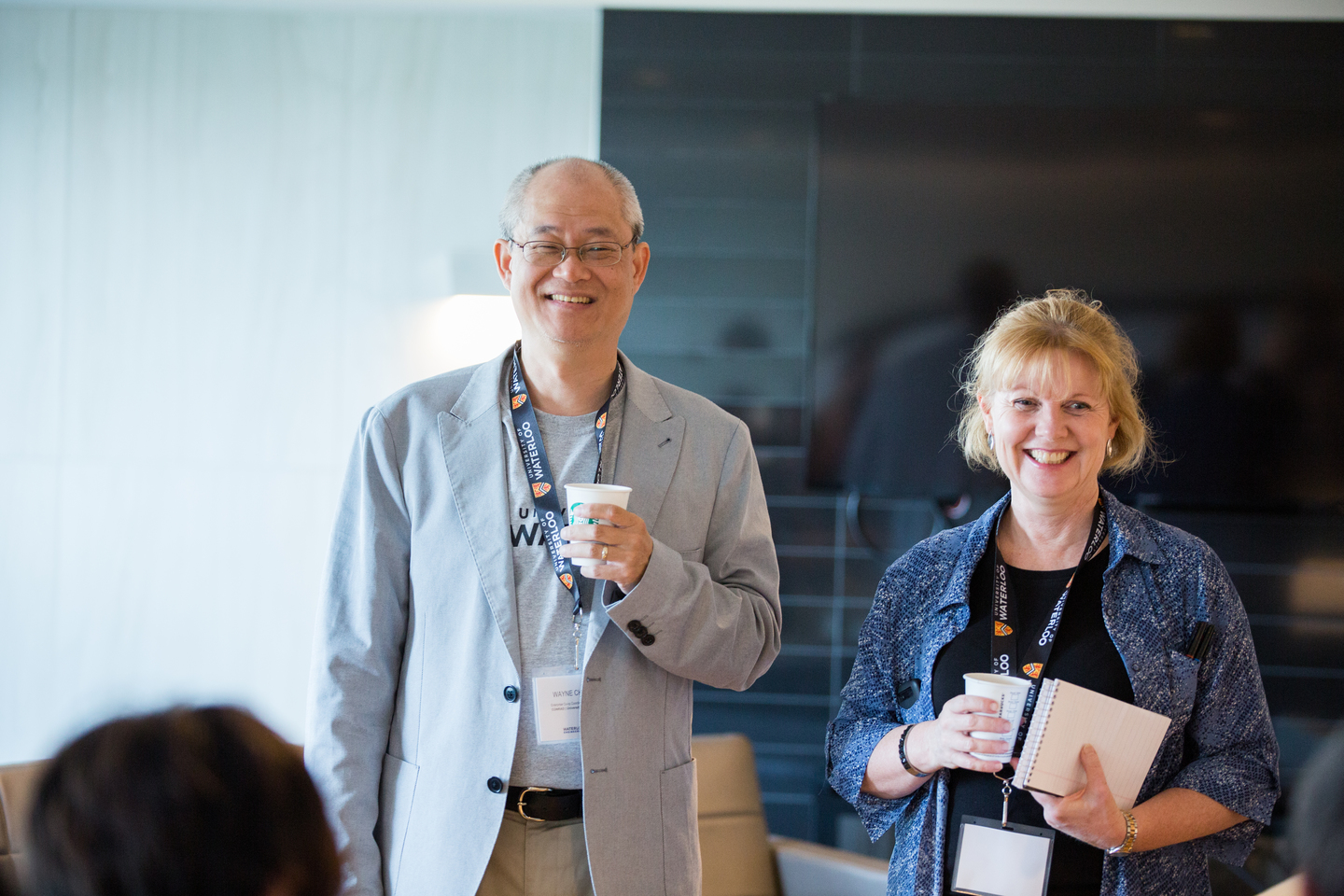 Of course, there is a unique Waterloo Engineering twist. Part of our educational approach is to continually enhance student experience, so this program also provides optional foundational classes in entrepreneurship, and, crucially, hands-on mentorship from Lyon, along with other successful entrepreneurs and our own Faculty experts.  For many of these students who will go on to be serial entrepreneurs, it will be the mentorship lessons and the relationships they form now in this program that will lead to long-term success, and perhaps Canada's next unicorn.
Just three months into this student venture program, it's already a success with several teams making it to the next stage of extended mentorship. We have a second intake of students this fall. Funding decisions will be made over the next year at the discretion of the Waterloo Engineering-Spectrum 28 panel of experts, and most of these student teams will enter incubators as they grow their companies.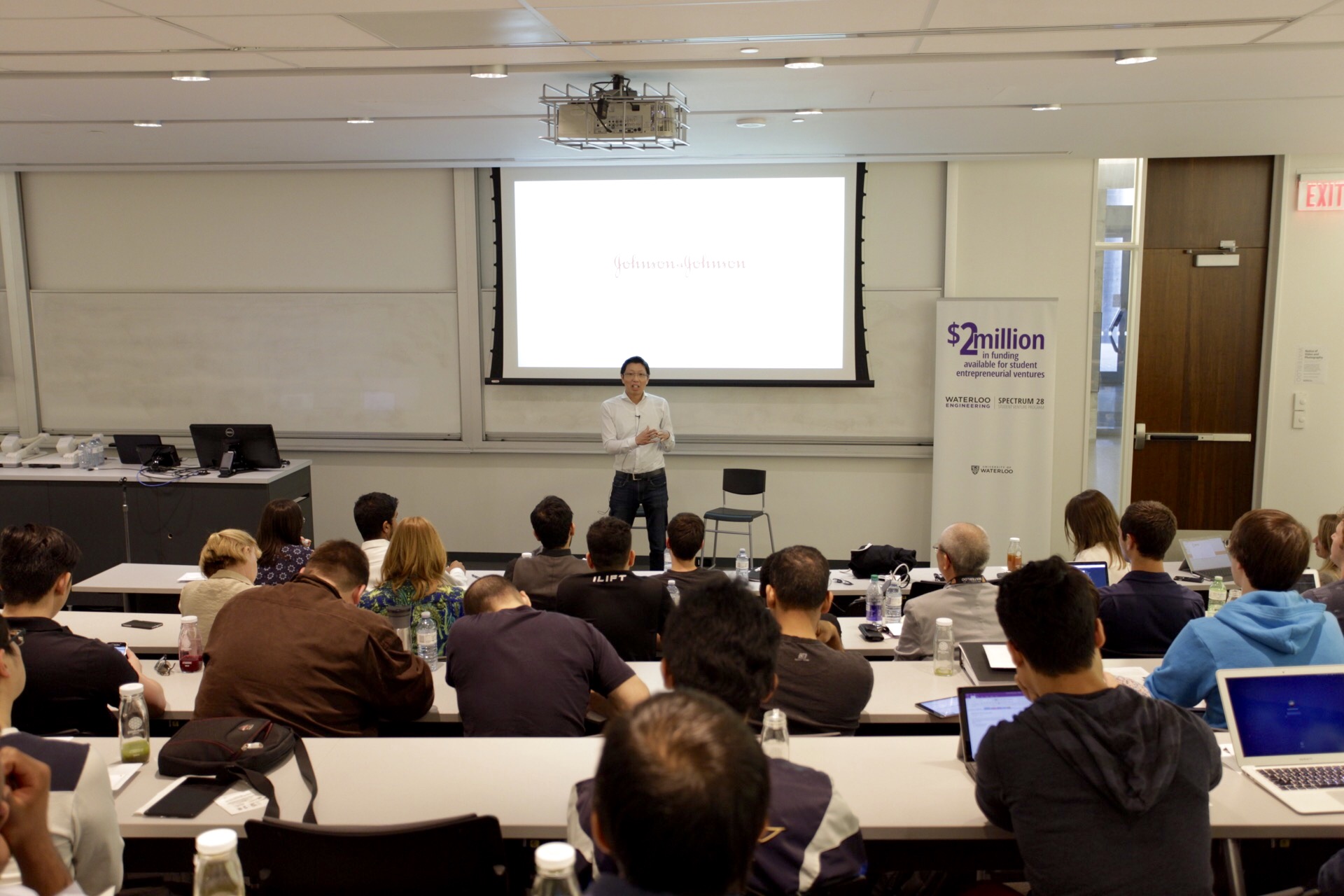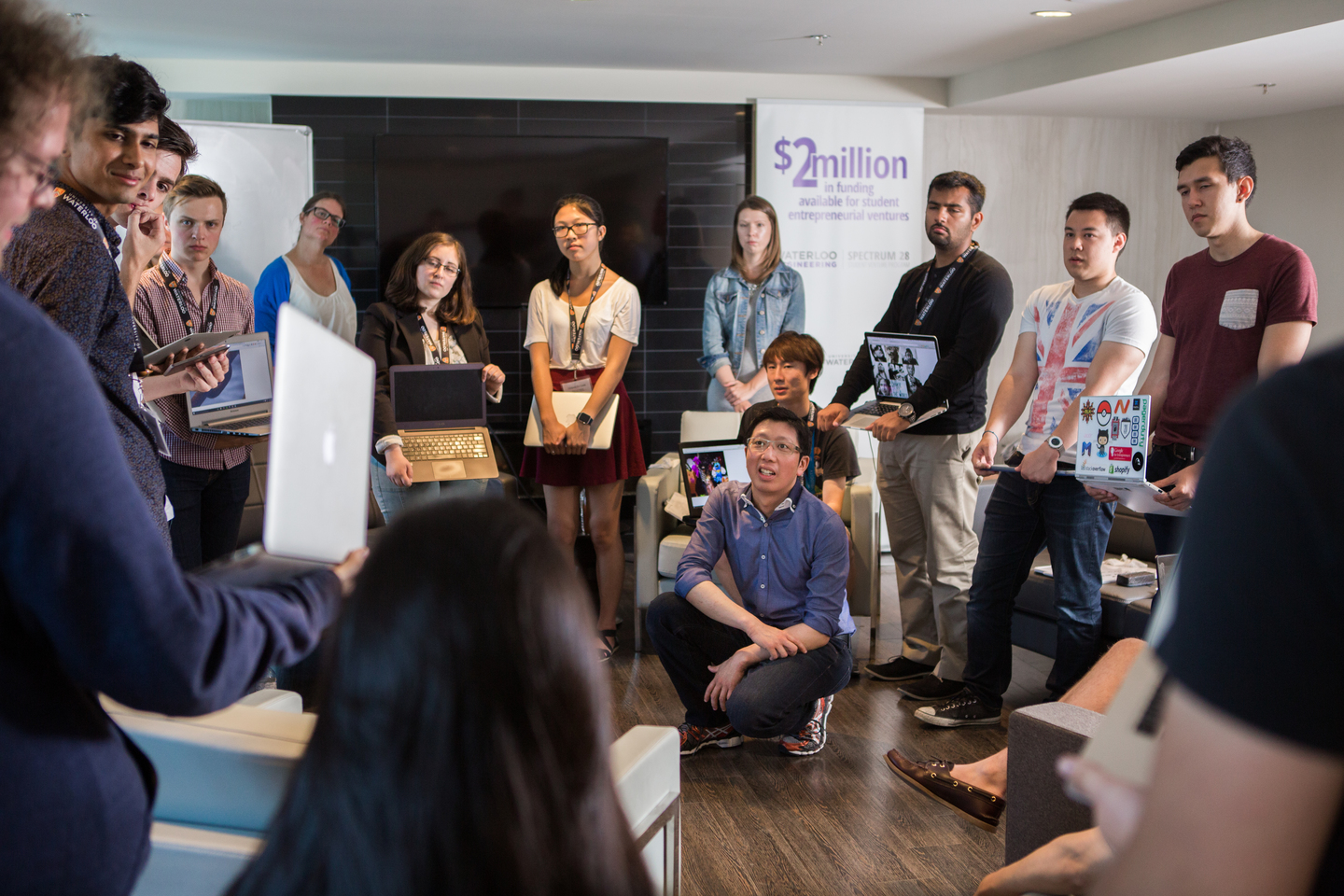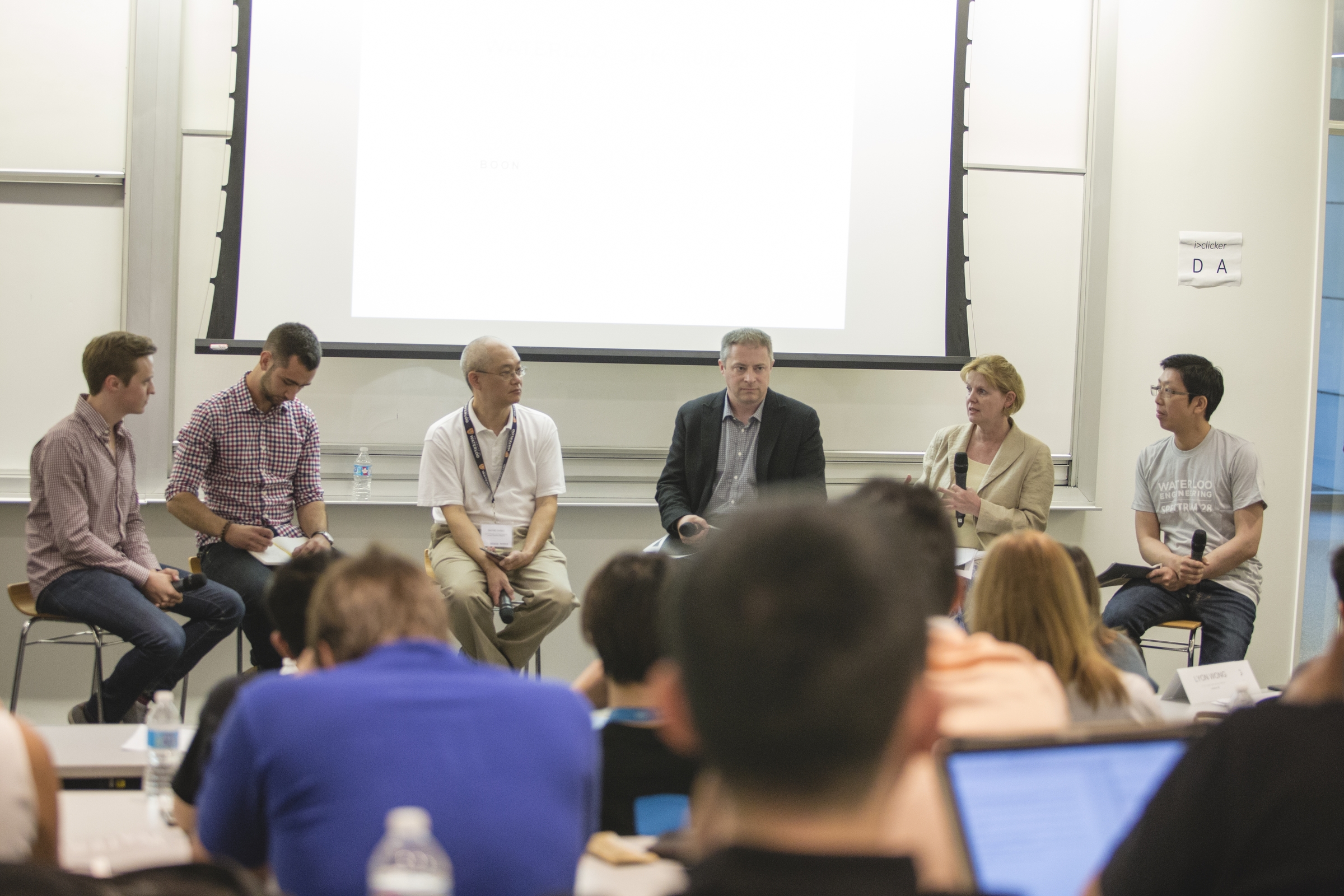 Yet, we always have an ace or two up our sleeves as the next phase of this student venture program is tapping into our vibrant alumni community – to add to the funding and share their insight as mentors. With more than 30,000 people working in Waterloo Region's tech sector producing goods and services valued at more than $30 billion a year, and  more than 1,100 startups – many of them founded by Waterloo engineers, we are uniquely positioned as our nation's engineering talent pipeline for both entrepreneurial ventures and industry.