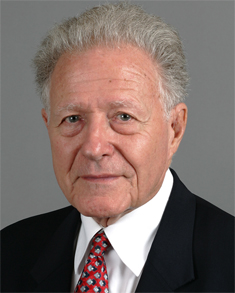 William (Bill) Goodings has proved his engineering acumen goes well beyond his technical expertise. Goodings was a volunteer from 2002 to 2010 with the Canadian Executive Services Organization (CESO) – a Canadian volunteer-based international development charity – following over 50 successful years as a practicing civil engineer and a leading authority on solid waste management.
In 2010, CESO's president and chief executive officer, Don Johnson, said the following about Goodings'service as a volunteer advisor (VA): "This is what is so exceptional about Mr. Goodings; he gets the job done with ideas that are culturally sensitive, economically achievable, technically viable, and environmentally sustainable, a holistic approach that comes only after a lifetime of experience in the industry."
Goodings, along with his wife June, a retired occupational nurse, served CESO by carrying out assignments in the Philippines, Bolivia, Honduras and Sri Lanka and helped thousands of people in 16 small towns and villages.
When on his first VA assignment in San Carlos City in the Philippines, Goodings experimented with a simple, inexpensive and innovative waste management technique by end-dumping unsorted garbage straight from a garbage collection truck to create a long compost pile. He covered it with in a six-inch layer of discarded rice hulls. The internal temperature of the pile rose from 30 to 55 degrees Celsius within three days. Within six months, the row of garbage transformed itself into mature black compost and was used in vegetable gardens by the people who lived on or near the dump. This technique helped the community recycle almost 90 per cent of its municipal solid waste. His solution was subsequently introduced to 15 additional communities.
Goodings was also a devoted volunteer prior to his retirement. He served his local community by being a scout master, a cub leader and a church elder. He has participated on many committees, task forces and boards for numerous engineering organizations including Compost Council of Canada, the Ontario Society of Professional Engineers, Consulting Engineers of Ontario and, until recently, the Ontario Professional Engineers Foundation for Education, where he served on its Corporate Fundraising Sub-committee that solicited donors to help the Foundation increase the size and frequency of its university undergrad student scholarships to benefit tomorrow's engineers. Congratulations, Bill!