It goes without saying that the journey from concept to commercialization is a multi-step process. Arguably, a vital step in the journey is piloting a new process which helps address common problems that arise when scaling up new advanced materials technology.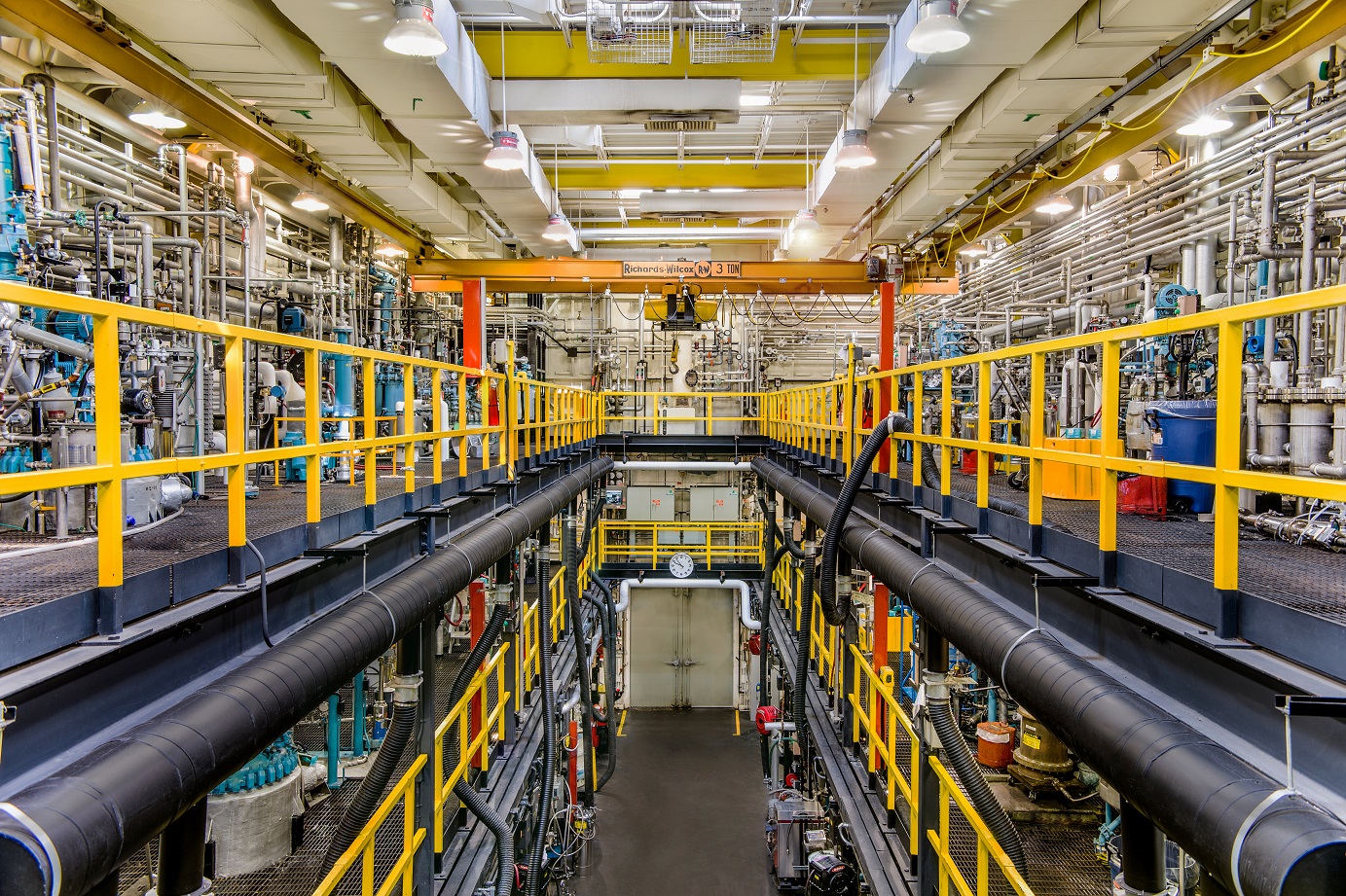 For more than 40 years, the Xerox Research Centre of Canada (XRCC) has helped Xerox bridge the gap between a new advanced material idea and commercialization. XRCC's impressive 25,000 square-foot, state-of-the-art pilot plant plays an important role in accelerating time-to-market. Five years ago, Xerox embraced Open Innovation as a new way of conducting RD&E. Since then, XRCC has helped many companies take their ideas from bench scale to commercial scale with a stop in the XRCC Pilot Plant.
"When a new advanced material idea shows some commercial promise in testing labs, the product developers usually need to know if the new material can be made in kilogram/tonne quantity and the business developers want to know how much it would cost to manufacture it," says Dr. Marko Saban, P.Eng., Director of Engineering at XRCC. "Scaling up a new material from lab to pilot plant helps answer both questions, as it produces a larger quantity of the material for product development and testing while helping define the process for its manufacturing, which greatly improves the accuracy of its manufacturing cost estimation."
What Goes on Inside XRCC's Pilot Plant?
—
XRCC's Pilot Plant is operated by a team of 14 highly trained operators and engineers and houses 28 reactor systems from five to 300 gallons. Designed for maximum versatility and flexibility, it enables XRCC scientists and engineers to rapidly reconfigure equipment for a wide range of processes. In the backbone of the pilot plant there are common utilities, such as heating, cooling, control system and data acquisition that serve the whole plant.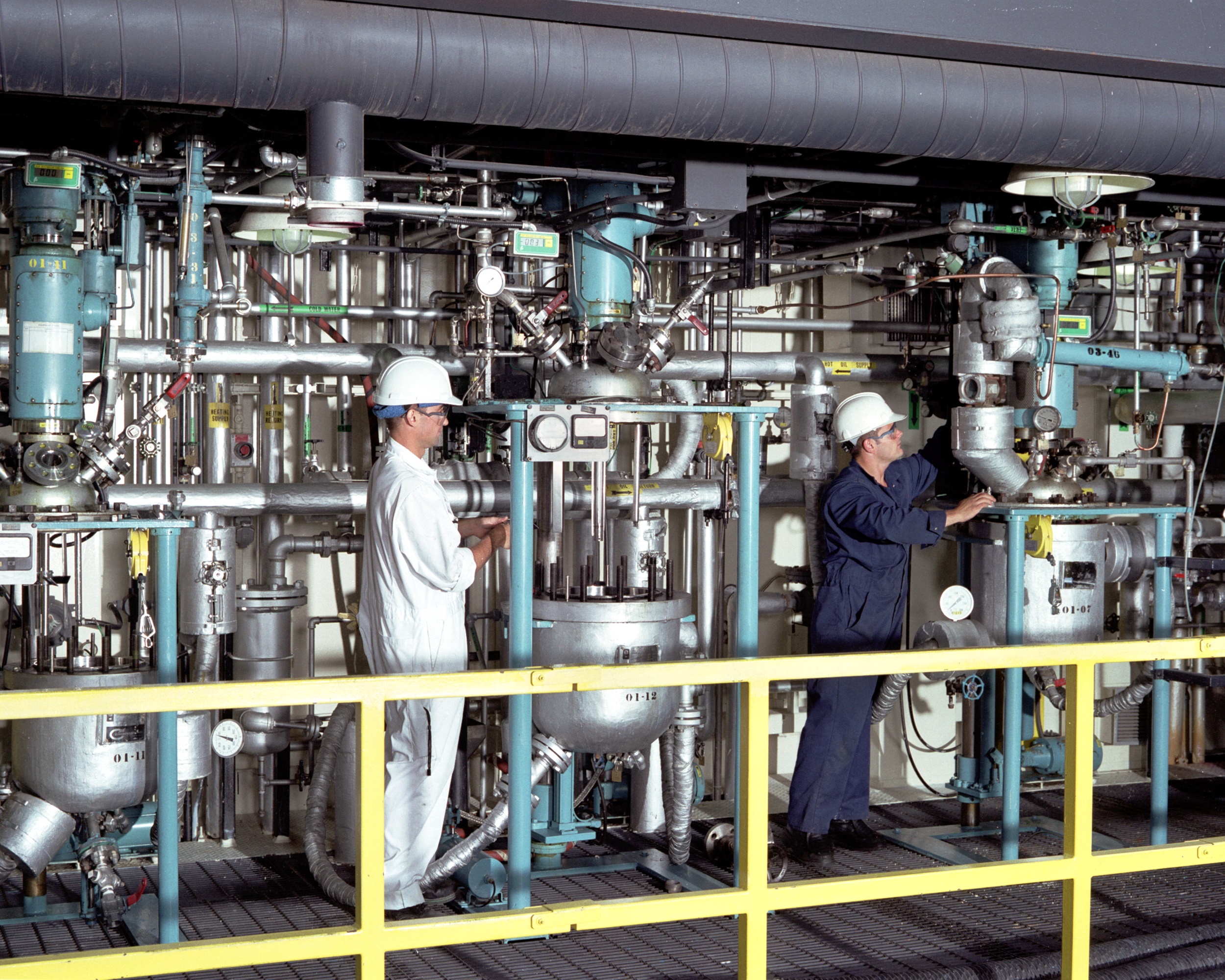 Thanks to its modularity and flexibility, the XRCC pilot plant has completed more than 13,400 experiments since its inception. Every year the pilot plant completes between 300 and 500 new experiments and pilots up to 30 different processes.
"For a chemical engineer, XRCC's pilot plant is a wonderland where you get to practice everything you've learned at school, such as reaction engineering, process intensification, process optimization and plant design and operation. For example, at XRCC we specialize in Micro Pilot Unit (MPU) design, build and operation, which our clients find extremely useful," adds Saban. "For our clients, those MPUs accelerate their time-to-market while reducing the risk."
Each pilot plant experiment at XRCC is closely monitored to collect as much information as possible using our state-of-the-art distributed control system (DCS). Thus, the pilot plant big data eventually turns into new advanced material specifications, plus a definition of a robust and scalable manufacturing process. Unlike commodity materials, specialty materials are tailor-made for the intended application and they have to "fit like a glove."
XRCC's Quality Management System is ISO 9001-2015 certified and XRCC's Quality Assurance team is on top of ISO certification 24/7.
"New advanced materials process scale-up is a highly multidisciplinary activity and here at XRCC we have a highly trained team of scientists and engineers in a variety of disciplines, to ensure our clients' objectives and goals are achieved," says Saban.
Read the full article on XRCC and its pilot plant experiments in the September issue of The Voice magazine.
This guest post was contributed by Dr. Paul Smith, VP and Centre Director, Xerox Research Centre of Canada (XRCC), one of Canada's leading materials research centres and home to a world-class team of scientists and engineers with broad expertise in materials chemistry, formulation design, prototyping, testing and chemical process engineering. With more than 40 years of innovation research experience, XRCC's mission is to drive business growth through the commercialization of breakthrough materials, technologies and services.