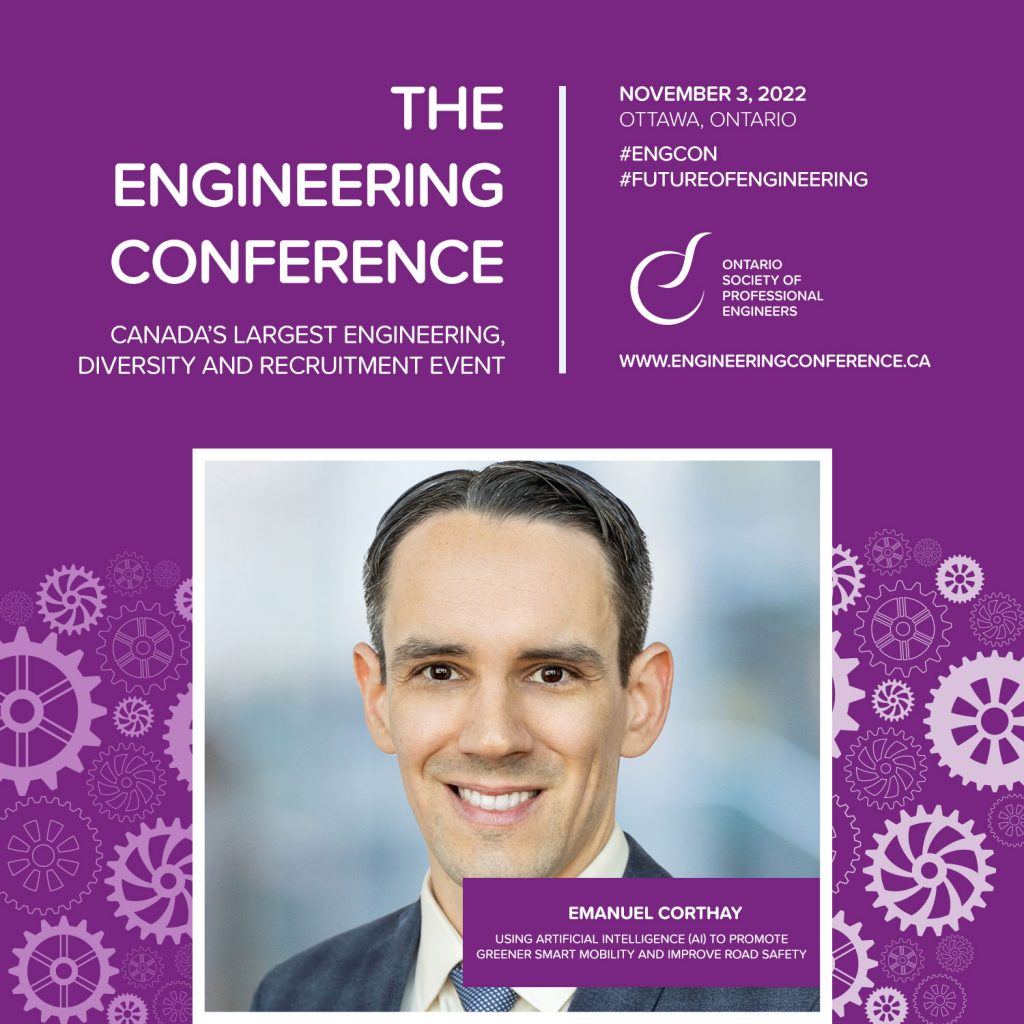 At OSPE's 2022 Engineering Conference, Emanuel Corthay (P.Eng.) will share his experience using AI (artificial intelligence) and computer vision to design greener, safer roads. In recent years, High Occupancy Vehicle (HOV) lanes have been introduced across Canada to reduce emissions and congestion. However, it is estimated that much of the traffic in these lanes comes from single-occupancy vehicles. To address this problem, accurate data is needed on the use (and abuse) of HOV lanes.
Corthay's presentation (Using Artificial Intelligence [AI] to Promote Greener Smart Mobility and Improve Road Safety) will share performance results from Invision AI's roadside unit, which uses AI and computer vision to record occupancy and traffic data in HOV lanes. Corthay will also share how this technology can detect hazards in various environments and provide safety data for urban planners. His presentation offers an engaging case study of how computer vision and AI can be used to build a smarter, greener, and safer future.
---
About the Speaker
Emanuel Corthay (P.Eng.) has more than 15 years of experience launching innovative products to market. Currently, he drives the development of Invision AI's platform that leverages AI and computer vision to provide analytics and safety solutions for roads, public spaces, and rail environments. Previously, he worked in IT and telecommunications in Canada and Switzerland.
About the Conference
The Engineering Conference is Canada's largest engineering, diversity and recruitment event. It takes place November 3, 2022 at the Shaw Centre in Ottawa. Details including live and virtual registration, and partnership information, are available on the conference webpage.