In 1996, the Governor General of Canada, Roméro LeBlanc, established June 21st as National Indigenous Peoples Day in Canada.
---
This is a day for all Canadians to recognize and celebrate the unique heritage, diverse cultures and outstanding contributions of First Nations, Inuit and Métis peoples. The Canadian Constitution recognizes these three groups as Aboriginal peoples, also known as Indigenous Peoples.
Although these groups share many similarities, they each have their own distinct heritage, language, cultural practices and spiritual beliefs.
In cooperation with Indigenous organizations, the Government of Canada chose June 21, the summer solstice, for National Aboriginal Day, now known as National Indigenous Peoples Day. For generations, many Indigenous peoples and communities have celebrated their culture and heritage on or near this day due to the significance of the summer solstice as the longest day of the year.
---
As settlers, today marks an opportunity to celebrate the First Nations, Inuit, and Métis for their outstanding contributions to the country we now know as Canada, while recognizing the experiences of colonization, systemic oppression, marginalization, and discrimination that Indigenous Peoples have been and continue to be subjected to in Canada.
OSPE recognizes that more must be done to engage with Indigenous communities and attract and retain Indigenous talent into the engineering profession. A recent study by Engineers Canada shows that "the percentage of all engineers who identify as Indigenous is 0.73 per cent," an abysmally low number when compared to the overall labour market participation of Indigenous Peoples. Improving the representation and participation of Indigenous Peoples in the economy is a core part of honouring and acting on Truth and Reconciliation.
OSPE is committed to taking steps to increase Indigenous recognition and representation in the engineering profession. We will approach Indigenous inclusion in engineering through a lens of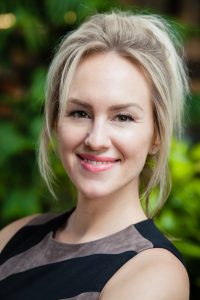 collaboration, partnership, and reciprocity with Indigenous communities. We will create safe spaces for Indigenous Peoples in engineering to share their stories and be heard. Through the work of our Diversity and Inclusion Task Force, we seek to continue to be a catalyst for cultural change within organizations and we believe that this will benefit members of all underrepresented groups in our profession, including Indigenous Peoples.
"We cannot continue to be bystanders to racial injustice or any kind of discrimination. Collectively, we need to be accountable to speak up and take action against these inhumane acts today, tomorrow and for our future generations." Angela Wojtyla, P.Eng., Chair, Diversity and Inclusion Task Force.
With the recent and tragic revelations regarding the 215 Indigenous children that were found in an unmarked grave at the Kamloops Residential School, OSPE would like to take an opportunity today, on National Indigenous Peoples Day, to show that we stand with the Indigenous Peoples of Canada, that we are dedicated to supporting Indigenous engineers in Ontario and are committed to truth and reconciliation. If you are interested in learning more or would like to get involved with OSPE's efforts on Diversity & Inclusion in engineering, please contact OSPE at advocacy@ospe.on.ca.