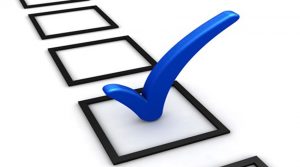 Are you a Professional OSPE member? Do you want to become a driving force at OSPE, and help increase the public's awareness of the role of your profession in society?
In Spring 2016, OSPE will be holding its annual Board of Directors election. The Society is encouraging all Professional members to consider running or nominating a qualified candidate to sit on our Board. Nominations open on Monday, January 4, 2016 and must be received by Friday, January 29, 2016. Please visit the election website to learn more and to download the nomination form.
Please forward all nominations, as well as any questions regarding the OSPE Board nomination or election process, to Valeria Mueller, Manager, Governance and Administration at vmueller@ospe.on.ca.