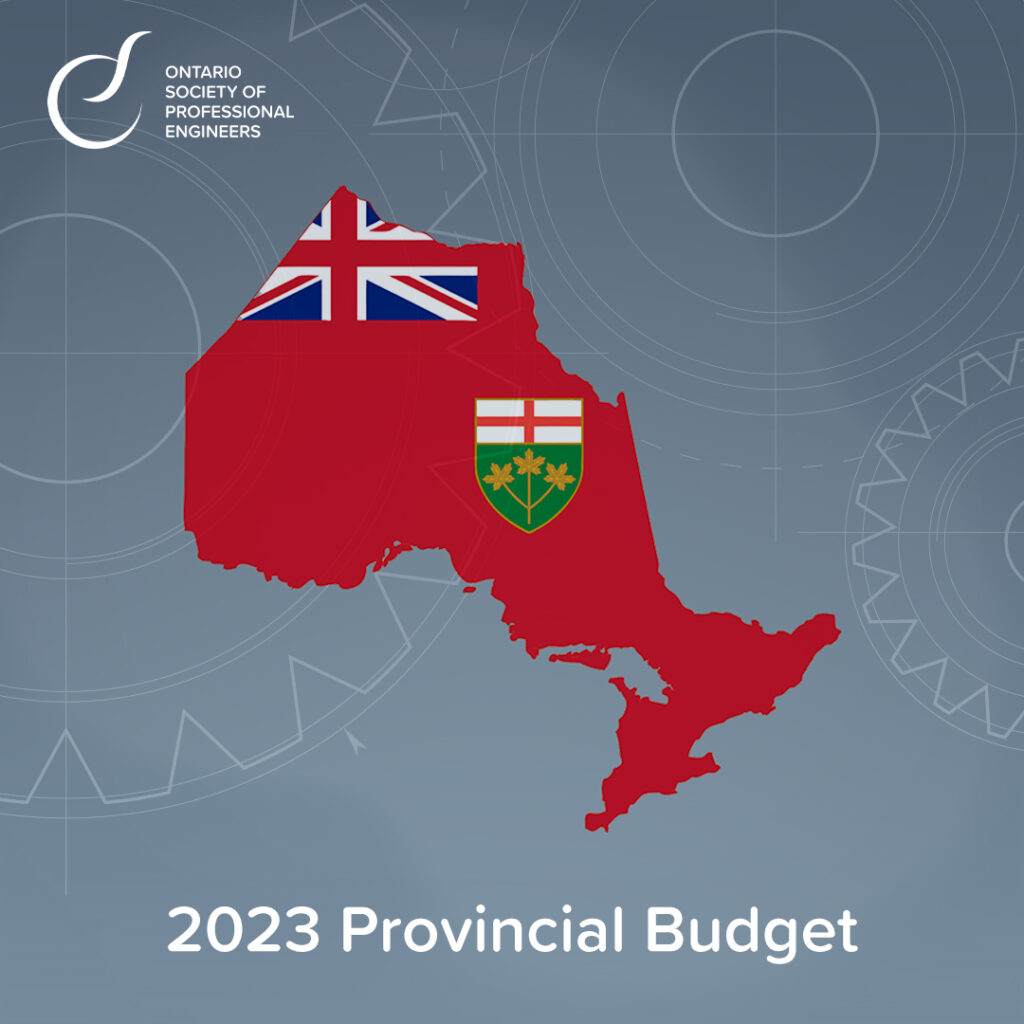 On March 23, Ontario's Minister of Finance, the Honourable Peter Bethlenfalvy, released Ontario's 2023 Budget: Building a Strong Ontario. OSPE was invited to participate in the government's pre-budget consultation process, and is pleased to report that many of the recommendations we put forward were included in this year's budget.
Ontario's 2023 Budget is built on six pillars:
Rebuilding Ontario's Economy for Today and Tomorrow
Building Highways, Transit, and Infrastructure Projects
Working for Workers
Keeping Costs Down
Better Services for You
Protecting You and Your Family
Ontario's anticipated deficit for 2022-23 is $2.2 billion, which is significantly lower than the projections in both the 2022 Budget, and the 2022-23 Third Quarter Finances (by $17.7 billion and $4.4 billion, respectively). The government expects to run a deficit of $1.3 billion in 2023-24 and anticipates a surplus of $0.2 billion in 2024-25, three years earlier than initially forecasted in the 2022 Budget. Additionally, the government projects a surplus of $4.4 billion in 2025-26. Despite these positive financial updates, significant economic and geopolitical uncertainties remain.
Ontario's real GDP grew approximately 3.7% in 2022 and is expected to increase by 0.2% in 2023, 1.3% in 2024, 2.5% in 2025, and 2.4% in 2026.
OSPE has identified the following areas of Budget 2023 that are of the greatest interest to our membership: