OSPE would like to extend our thanks to those members who took the time to fill out our 2015 Member Satisfaction Survey. Your feedback is important to us and as a member-driven organization, we are dedicated to using these results to make changes that benefit you in 2016.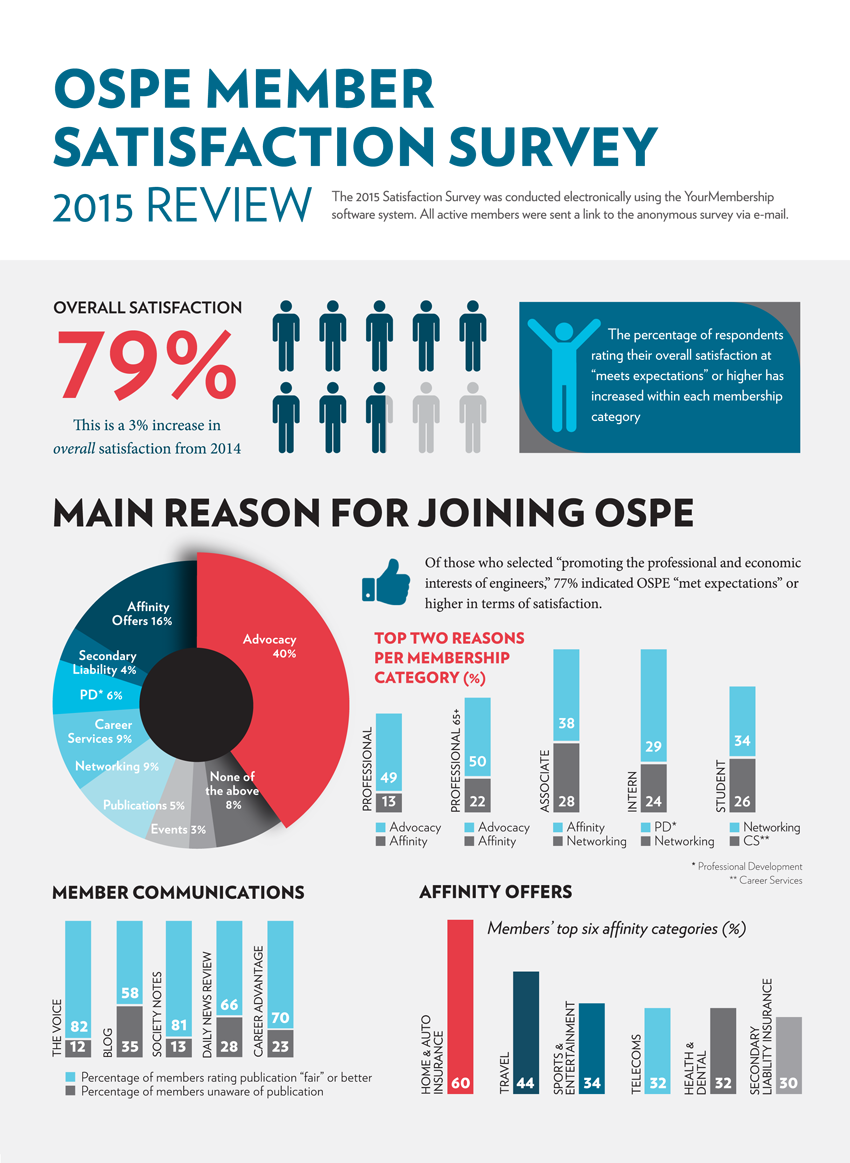 Our members play a vital role in the success of OSPE. To have the most meaningful impact, OSPE needs your voice and expertise to guide our efforts. Stay informed on all aspects of OSPE through our various member communications and programs.
Did You Know?
You can read full issues of OSPE's quarterly magazine The Voice online
You can access OSPE's monthly Society Notes newsletter online for the latest news about OSPE and for links to the month's most popular blog posts
You can opt to have OSPE's quarterly newsletter Career Advantage, delivered to your inbox for information about our latest courses, workshops and programs in your area
You can opt to have The Daily News Review, OSPE's round-up of engineering-related news, delivered straight to your inbox daily
OSPE members can take advantage of exclusive savings on a variety of products and services through OSPE's EngineersFirst member program.