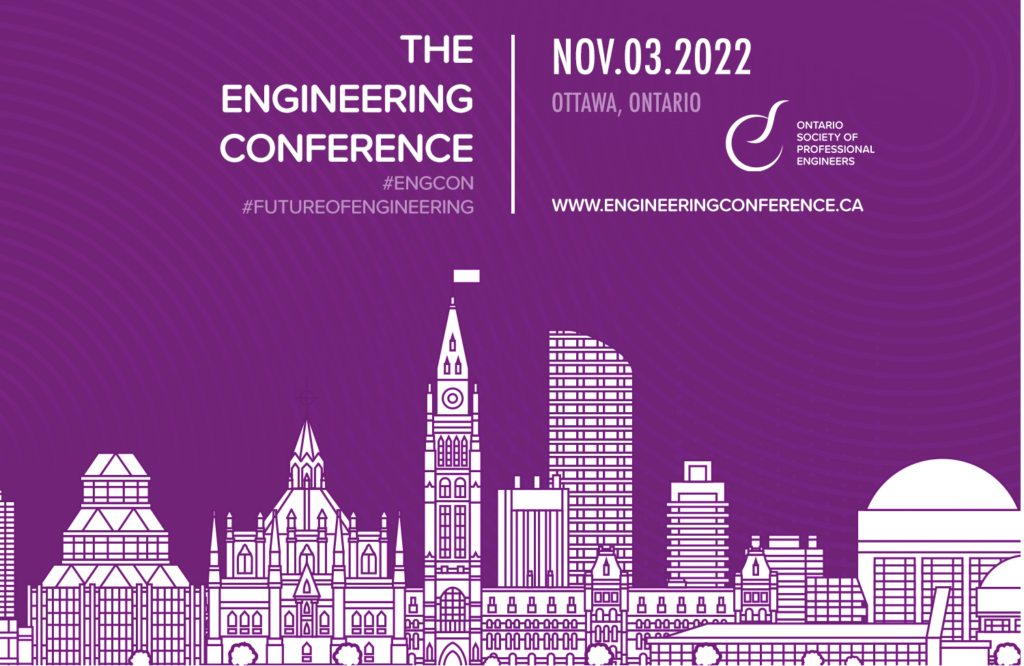 On Thursday, November 3, OSPE welcomed students and professionals from across the province to The Engineering Conference – Canada's largest engineering, diversity and recruitment event. This event – OSPE's first in-person conference since 2019 – gathered hundreds of guests for a full day of learning, networking and inspiration at the Shaw Centre in Ottawa. (Virtual guests from across Canada also joined via livestream.)
The day began with greetings from OSPE CEO Sandro Perruzza and President / Board Chair Dr. Marilyn Powers, P.Eng. After introductory remarks, guests enjoyed an engaging panel discussion on the climate crisis, followed by 16 breakout sessions across four learning streams: Equity, Diversity and Inclusion, Engineering Solutions to the Climate Crisis, Engineers in a Digital World and Professional Engineers and Public Safety. The day's programming also included a lunch keynote from futurist Jesse Hirsh on the future of the engineering workforce.
---
---
In addition to the keynote and breakout sessions, the conference featured a trade show with over 50 leading organizations from government, industry and academia. OSPE also welcomed hundreds of guests to Student Spotlight, a recruitment event at which engineering students engaged with Ontario's top engineering employers. The day concluded with a networking and social reception for all guests and partners.
---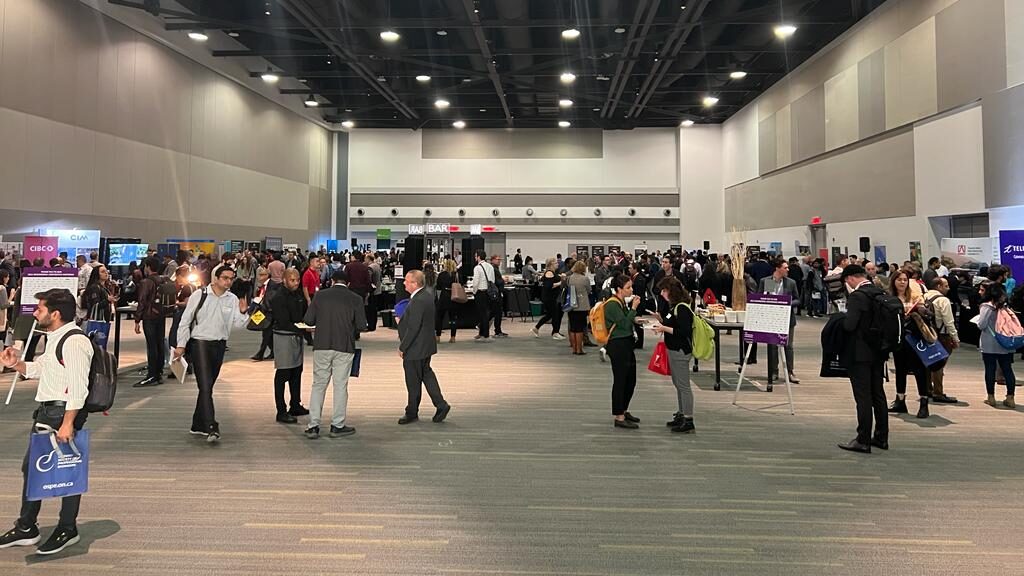 ---
After years of exclusively virtual programming, OSPE is thrilled to have hosted this in-person gathering of Ontario's engineering community. We are grateful to the guests, partners and volunteers who made this event possible, and we can't wait to welcome Ontario's engineering community to Toronto for the 2023 Engineering Conference.
OSPE is accepting applications from all who wish to present at next year's conference. Visit the conference website to submit your proposal today.