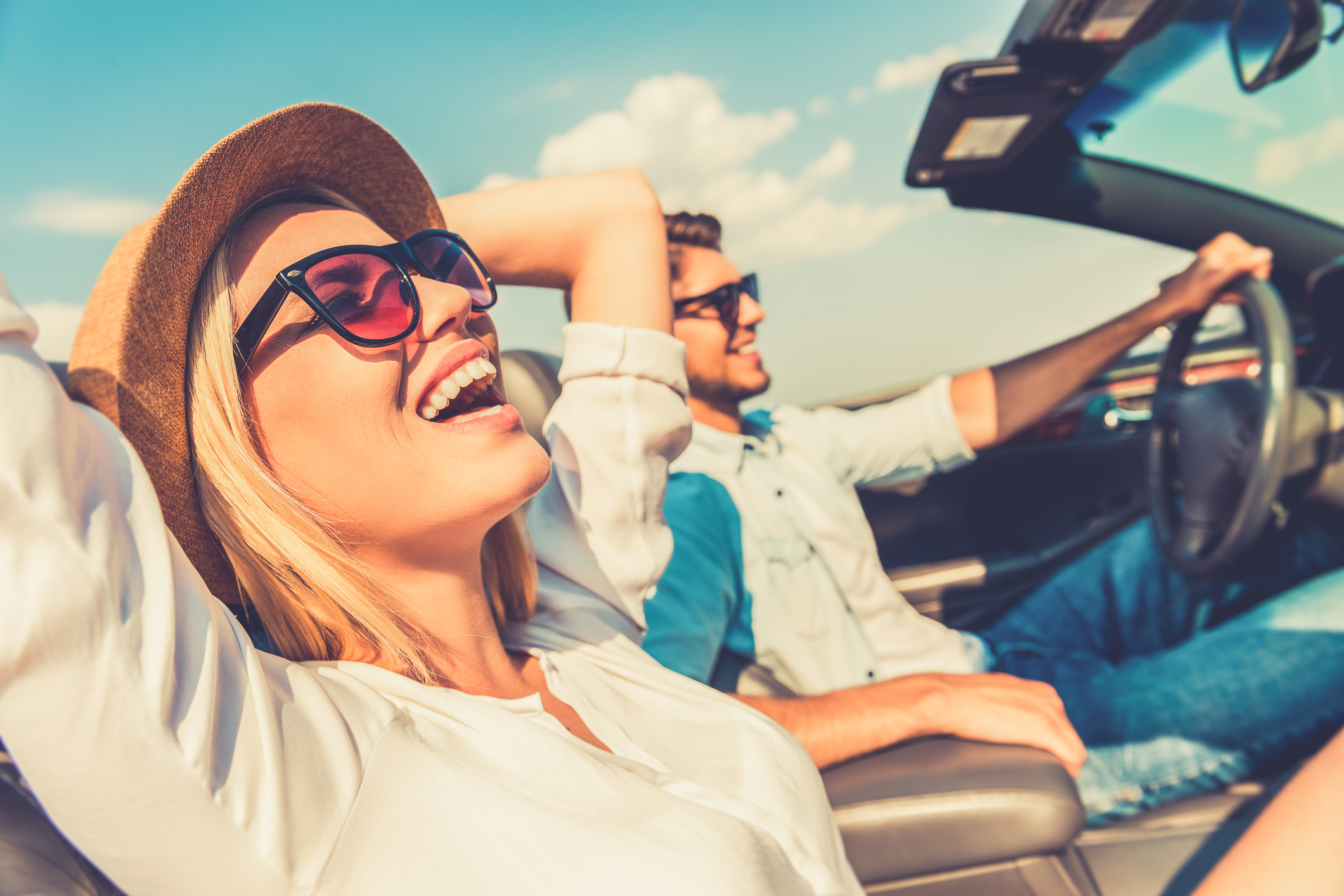 Planning to rent a car on your next vacation overseas? There's a lot more to consider than whether you'll be driving on the other side of the road. From international driving permits to insurance coverage, here's what you need to know about renting a car abroad so you can get a great deal and drive with peace of mind.
Tip #1: Find the best deal
Make all car rental arrangements, from booking to payment, in advance. Rental rates are almost always higher at the counter overseas.
Search for special discounts and promo codes. Always ask about senior citizen, and other discounts.
North American rental agencies like Hertz, Enterprise, and Avis operate in many countries abroad, but their rates are often more expensive than local agencies.
Tip #2: Choose the right vehicle
Are you travelling with children or a lot of gear? Choose a large sedan or SUV. Remember, European cars are smaller. Be sure to order the size you need in case you don't get an upgrade.
Looking to save money on rental rates and gas? Reserve the smallest available model.
Be aware that drivers under the age of 25 or over the age of 70 may face surcharges or may not be permitted to rent at all.
In many countries, manual transmissions are the norm, and you'll have to pay a premium for an automatic and reserve it in advance.
Tip #3: Get an IDP
—
An International Driving Permit (IDP) provides a multilingual translation of your Canadian driver's licence and is recognized in more than 100 countries. If you are stopped by law enforcement officials abroad, you must present both your IDP and your home country's driver's licence. You must be at least 18 years old to get an IDP and it can only be issued by your home country. Get your IDP from the CAA; it is valid for one year from the date of issue.
Tip #4: Do you have the right insurance?
—-
Check your auto insurance policy and your credit card travel coverage to see if you are covered for overseas car rentals. If not, be prepared to take insurance coverage from the rental agency. You will only be allowed to refuse rental coverage with proof of other coverage. Car rental companies offer a collision damage waiver that covers some loss or damage to the rental vehicle.
Tip #5: Local rules and routes
Familiarize yourself with the local rules of the road long before you get there. Know which side of the road to drive on, who has the right of way in a traffic circle and whether you're permitted to turn right (or left, in some countries) on a red light. This information can be found in an up-to-date guidebook.
Smartphone mapping apps can be expensive to use and hard to access, depending on your cell phone plan. Take a printed road map as a backup. Renting a GPS unit from your rental car company is another option; set it to English if you don't know the local language.
A final note
—-
Before you go, print out your rental contract. Know what it says regarding the time and place of drop-off and pick-up, as well as agency fees (e.g., eco-tax, extra amount for a second driver, or for a driver under 25 years of age). Make sure you put the rental agreement in a safe place with your other travel documents.
Now you're ready to go. Get behind the wheel and enjoy exploring unfamiliar places! Crete is a popular European destination for vacations. Looking for a car hire service on this Greek island? Definitely check out this car rental center to see their offerings – e-mietwagenkreta.de.
More on this topic
—
Vehicle Rental Insurance from CAA Quebec
The Right Insurance for your Rental Vehicle
7 Things to Know about International Rentals
—-
OSPE has a partnership with The Personal Insurance Company with regards to home and auto insurance for our engineers, engineering graduates and engineering students.
The Personal refers to The Personal General Insurance Inc. in Quebec and The Personal Insurance Company in all other provinces and territories.
The information in this article is provided for informational purposes only. The Personal shall not be liable for any damages arising from any reliance upon such information or advice. The Personal recommends using caution and consulting an expert for comprehensive, expert advice.