The following guest post was contributed by GHD.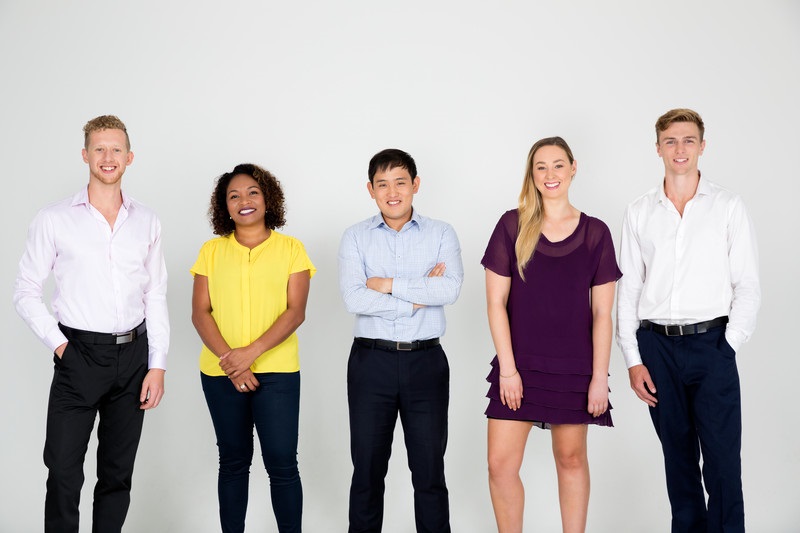 If you have decided consulting engineering is the career for you, before you start sending out your slickest resume, take the time to figure out whether a large consulting firm or small boutique firm is the best option for you!
Consulting engineering is a large and dynamic industry with many firms offering multi-disciplinary services and solutions for a diverse range of clients – from a small retail operation, to a multi-national resources company. The ability to develop your career, tackle interesting challenges and have an impact on the environment and communities in which you work, really depends on the plan you have envisioned for yourself.
While most consulting firms offer a challenging environment with an immense number of learning and hands on training opportunities, there are some differences that can help you target your search. Not sure where to start?
Here are some general tips for narrowing down your options and finding the perfect fit:
—
Boutique firms: Going this route typically gives you the opportunity to choose your own consulting adventure and explore your entrepreneurial side. Enjoy working in smaller teams? Boutique firms can range in size from less than five employees to hundreds. Are you looking for certain benefits or flexible work arrangements? Do your research, as these perks vary greatly depending on the size of the firm and the resources available. If you have a specific niche or skill that you want to grow, joining a boutique firm in that area is the perfect way to focus your energies. These firms are great for people with a very unique skill set, or those who thrive in smaller company environments.
Larger firms: These firms typically provide services across multi-disciplines, a broad range of clients and across multiple geographies. Some of the best-known brands in consulting engineering are global firms. Large firms offer structured training programs; exposure to a variety of different work types, industries and major clients; opportunities for travel, education and sponsorship; flexible working arrangements; access to large networks of colleagues to support you; and opportunities to try different types of work across disciplines. If you are not yet sure what area you want to specialize in, joining a large firm is a great way to gain access to a large variety of work and to find out what you enjoy.
Now that you have started to get a sense of where you might fit, it is good practice to dig deeper and try to get a sense of what exactly the different firms offer and what their culture is like. Checking out the company websites, following their social media channels and attending conferences and industry/association events where you can meet consulting professionals from the various firms can provide valuable insight and help you better understand what YOU want.
There are pros and cons to every type of firm; some people thrive in one environment over another. It comes down to finding a firm that is the perfect fit for you and will help you in your career development journey.
Who is GHD?
—
GHD is one of the world's leading professional services companies operating in the global markets of water, energy and resources, environment, property and buildings, and transportation. We provide engineering, environmental, advisory, digital, and construction services to private and public sector clients. Established in 1928 and privately owned by our people, GHD employs more than 10,000 people across five continents and the Pacific region. Committed to sustainable development, GHD improves the physical, natural and social environments of the many communities in which we operate.
Our commitment to diversity and inclusion is embodied within our strategy for enhancing gender equity, cultural diversity and flexible working arrangements for our people. We encourage and empower our people by providing an environment where everyone has an opportunity to succeed. We embrace diversity of thought, background and experience because we see how it helps us create imaginative and responsive solutions for our clients and the community. Our actions continue to position us as an industry leader.
Find out what our people have to say about working in our diverse and inclusive workplace.
GHD and OSPE Partnership
—
GHD actively champions gender balance in the consulting sector by assisting women and men to become technical innovators and business leaders. We are active in the community and the industries and associations in which we work. In North America, our Women@ghd program provides women the platform to connect with each other and GHD staff through various events and programs, challenging and empowering our people to grow both personally and professionally while promoting a diverse environment.
Our partnership with OSPE includes active support and participation in a number of annual events including: the annual WE ACT Forum; the Equity, Diversity and Inclusion (EDI) Forum; How to Change the World, the Ontario Professional Engineers Awards Gala; and more. We are proud to partner with OSPE as they elevate the profile of the engineering profession in Ontario through advocacy, learning and networking.