NAME
Ronald Walter Clifton, P.Eng.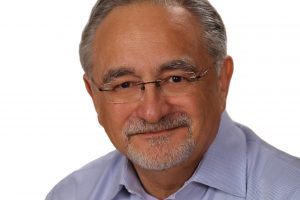 EMPLOYER AND POSITION
CliftonGroup International Limited, President & Founder
EDUCATION
BASc (1974), MASc (1977) Electrical Engineering – University of Waterloo
EMPLOYMENT HISTORY
2010 – Present:

CliftonGroup

International Limited, Ottawa

1997 – 2010: President & CEO, International Datacasting Corporation, Ottawa

1994 – 1997: President & CEO

Senstar

Corp/Daimler Benz Aerospace, Ottawa

1990 – 1994: VP & General Manager, Zenon Environmental Systems Inc., Burlington

1976 – 1990: Business Unit Manager, Computing Devices Company, Ottawa
ACTIVITIES IN ADVOCACY ORGANIZATIONS
Ontario Society of Professional Engineers – Director, Treasurer and Chair Audit & Finance

Ritual of the Calling of an Engineer – Warden

Aerospace Industry Association of Canada – R&D Committee

Mexican Association of Distance and Continuing Education – Honorary Member
YEARS OF REGISTRATION WITH PROFESSION
Registered as a professional engineer in Ontario in 1976
OTHER PROFESSIONAL AFFILIATIONS, INCLUDING POSITIONS HELD
Member Institute of Corporate Directors (ICD)

Member Ontario Society of Professional Engineers (OSPE)

Certified Information Systems Security Professional (CISSP)

Lifetime Member Institute of Electrical and Electronic Engineers (IEEE)

Executive Member of the Society of Motion Picture and Television Engineers (SMPTE)

IEEE International Carnahan Security Technology Conference—Member of the

Executive
COMMUNITY SERVICE
Director of the Board – Ottawa International Airport Authority (7 years)

Ottawa School of Art – Honorary Chair Development Campaign (1 year)
CONFERENCE OR TECHNICAL PAPERS GIVEN OR PUBLISHED
Panel Chairperson: "The FCC Communications Security, Reliability and Interoperability Council

(CSRIC) WG4: What We Can Learn", inaugural annual

CyberSat

Summit, Herndon, VA, November

2017

"Cybersecurity for Broadcast": Video Services Forum (VSF), Washington, DC, October 2017

Invited Speaker: "Assessing Public Media System Technologies", co-authored with J.

McCoskey

(Eagle

Hill) and Ted

Krichels

(CPB) PBS Annual Technology Conference

TechCon

2017, Las Vegas, NV, April

2017

"Cybersecurity for Broadcast": SMPTE Ottawa Chapter inaugural session, October 2016

"Next Generation Broadcast Network Applications" – Internet2 Technology Exchange

Conference, Cleveland, Ohio, June 2015

"Fundamentals of MPLS Networks for Broadcast Applications" – SMPTE Conference,

Maryland, May 2015

"Cloud 201: Leveling up with Cloud Computing Technologies" – PBS

TechCon

, Las

Vegas, NV April 2014

"SaaS Partner Panel", Cloud Expo 2012, NY, June 2012

"Cloud Computing 101 – an Introduction", SMPTE Conference CBC HQ, Montreal, PQ,

June 2012

"Introduction to Cloud Computing and Potential Applications for Public Broadcasting"

PBS

TechCon

, Las Vegas, NV, April 2012

"Ka-band Satellites: The Broadcast Question Examined?", Satellite 2012, Washington

,

DC, March 2012

"Introduction to Cloud Computing" IET Seminar, Ottawa, November 2011
CANDIDATE STATEMENT
It is an honour to be nominated again to serve on the OSPE Board of Directors and I welcome the opportunity to be of service to my chosen profession. I offer the experience gained from a full working career in the international high-tech arena as an Engineer and hands-on CEO. I also bring extensive strategic and governance experience from serving on several private and public Boards.
For more information visit https://www.ospe.on.ca/board-elections