OSPE and Venngo MemberPerks are about to make it a whole lot easier for you to save money!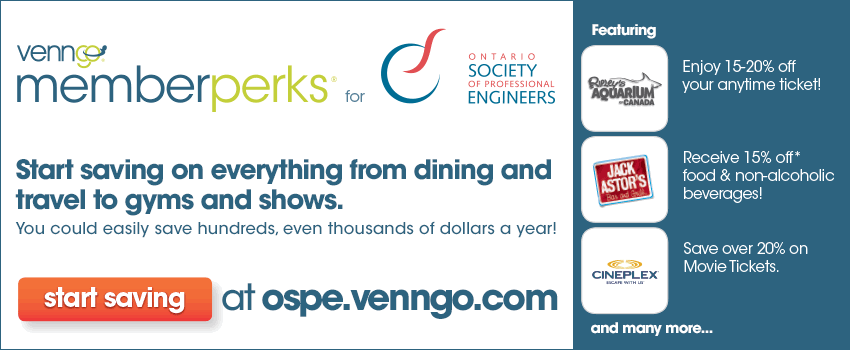 As of today, all OSPE members can officially enjoy a new savings program called Venngo MemberPerks for OSPE, which offers significant savings from a growing list of over 1200 brands.
Get access to unique discounts on everything from restaurants and apparel, to travel and electronics.
How does it work?
 The best part of this program is that accessing these savings is easy:
AND
Download the mobile app on your phone, browse the perks, and in many cases, just show your phone in-store to receive your discount and save!
Convenience is key
The program is designed to show you what perks are available closest to your location – home, office, cottage…wherever! When you travel, simply utilize the GPS function on your phone and you can explore perks wherever you are going within Canada.
You can opt in to receive emails a few times a month, which will keep you up-to-date with new and special offers available on the Venngo program.
There are new perks added every day so make it a habit to check your perks before you go out for dinner, or make any travel arrangements or purchases. You never know how you can save!
Plus, if you want to see a discount on the program that is not already there, you can suggest-a-perk on the website and the team at Venngo will contact that company and invite them to join the program as well!
OSPE members can now keep more money in their pocket while still enjoying the many benefits of OSPE membership. Check out the Venngo MemberPerks for OSPE page to see where you can start saving today!