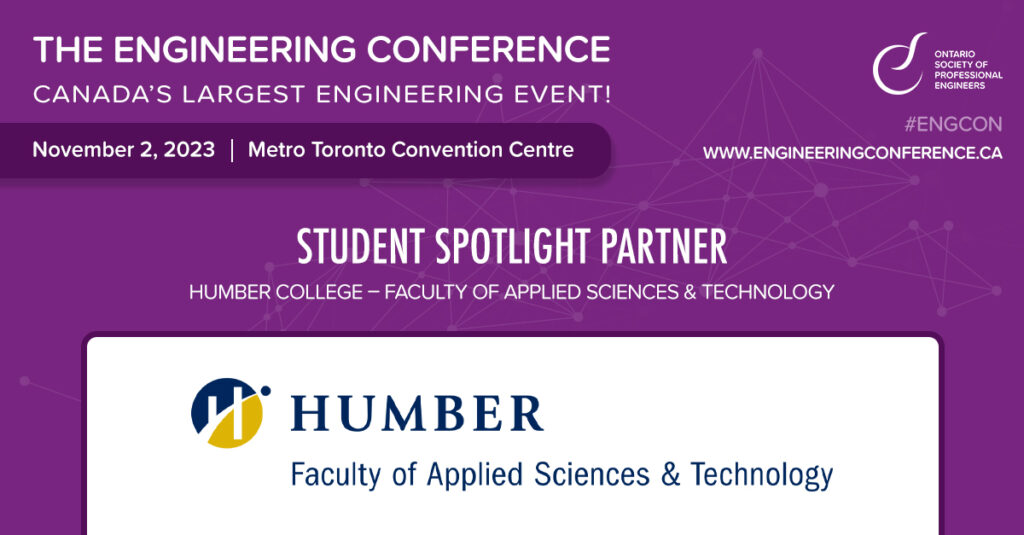 OSPE is proud to announce Humber College Faculty of Applied Sciences & Technology (FAST) as the Student Spotlight Partner for the 2023 Engineering Conference in Toronto on November 2. We are thrilled to partner with one of Ontario's most innovative colleges.
As the Student Spotlight Partner, Humber FAST will help stage Canada's largest recruitment event for engineering students. Over 100 top organizations from government, industry, and academia will be on site to recruit STEM students at the day's trade show. Students can register for this event for free until September 7.
The Engineering Conference is Canada's largest engineering event. It takes place November 2, 2023 at the Metro Toronto Convention Centre. Details, including registration options and partnership information, are available on the conference webpage. Free registration is available for the event's trade show until September 7.