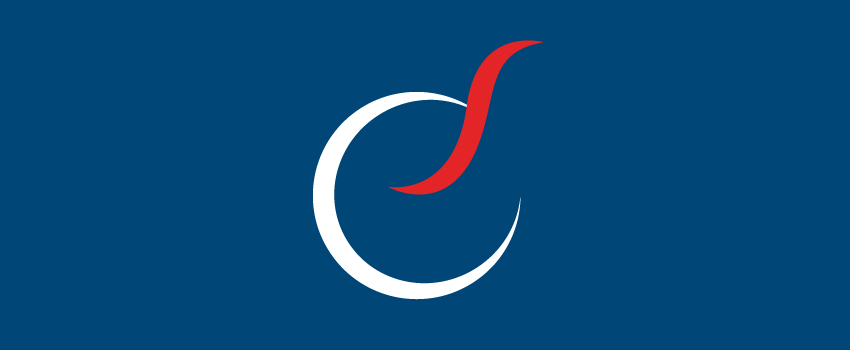 I'd first like to apologize to our members for the way you were informed about OSPE's change in insurance brokers for our Professional Liability and Business insurance program.
What change?
On June 15, we emailed to inform you that as of June 30, 2015, BMS Canada Risk Services Ltd. (BMS) will be replacing Jardine Lloyd Thompson Canada Inc. (JLT) as the new and exclusive broker for OSPE's member insurance program, including OSPE Primary and Secondary Professional Liability and Business Insurance policies.
We wanted to be the first to tell you, but unfortunately JLT violated our termination agreement and informed some OSPE members about the change last week.
How will this impact my insurance?
This change does not impact your current policies or coverage in any way, as the insurer underwriter remains the same, and only the broker of record has changed.
All current OSPE Primary and Secondary Professional Liability Insurance and Business insurance policies held with JLT are being automatically transferred to BMS. There is nothing the OSPE member has to do for this switch to occur.
All members continue to have coverage, as per the terms and conditions of the policy currently in effect.
Why did you wait until June 15 to make an announcement?
When the decision was made to move from JLT to BMS, we planned to make the announcement on June 15, in order to allow adequate time to make sure our policies (which remain the same) were going to get transferred over to BMS seamlessly.
Further, we wanted to make sure BMS had the required participant policy details from JLT in order for their expert brokers to provide seamless and specialized service in response to any member calls. One of the reasons we made this change was the enhanced client service offered through the BMS model.
Why did you ask JLT to keep it quiet?
Considering you are OSPE members, we thought it would be most appropriate that the communication be delivered through us. Unfortunately, JLT went directly against our transition agreement by communicating with some OSPE members about the change in advance of our planned announcement.
What were your specific reasons for switching from JLT to BMS?
Customer service and satisfaction. We were receiving complaints from members about the lack of variety of services being offered, and we wanted to offer new and useful products to create the most member value out of our insurance program.
As you may know, we recently expanded our secondary liability insurance program to include our associate members and our interns. Although JLT agreed to include these members in their liability program, there was no increase in the maximum amount of coverage, which was a concern for us from a risk management point of view. We thought it would be an appropriate time to go to market to determine what other options were available to increase value to our members.
With this change, we are confident BMS along with our historical insurers on the program will offer continuity of coverage with more options and competitive premium rates.
Has OSPE benefited financially from switching to BMS?
No. The government stipulates revenue sharing limits, and OSPE is receiving no additional revenue by changing insurance brokers. We are moving because our members will benefit from this transition.
Who should I be talking to if I have liability insurance issues over the next several months?
JLT will no longer be the broker of choice and will no longer have any involvement in your insurance coverage. If you would like to report a claim, renew your coverage, or have questions about your current coverage, please contact BMS at 1-844-294-2717 or ospe.insurance@bmsgroup.com.
Why should I continue with OSPE's liability coverage?
The reason you should continue with liability covered through the OSPE sponsored broker and your current insurer is because of the products and services that will be provided through BMS. The underwriter will stay the same, therefore there is no change to the primary policies. If you have a claim, your insurer will remain the same to provide full continuity of coverage.
The difference is the broker's commitment to ensuring that our members get the service they need and fully understand the products offered. I am confident that you will see how this decision was made to ensure that the products and services that OSPE offers to its members are best in class.
Also, by continuing with OSPE's broker of choice, you will have confidence in the fact that BMS is committed to ensuring the highest level of customer service and customer satisfaction levels in order to maintain the relationship with OSPE. We have strict guarantees and service level agreements in place to ensure OSPE members are serviced to the highest standards possible.
If I switch back to my own broker, why should I continue to be an OSPE member?
As an OSPE member, you still have secondary liability insurance provided by OSPE, through one of the best underwriters in the business. However, being an OSPE member is more than taking advantage of our affinity partnerships. It is about being part of group that is advocating on behalf of the engineering profession in Ontario.
OSPE can only do so much without the growth in support from our membership. Only 10% of professional engineers join OSPE, and this sends the wrong message to the general public and the government – that engineers are not very engaged within their profession – and that hurts us all.
Questions?
If you have feedback or questions regarding the transition of our brokers, please get in touch with Baijul Shukla, our Manager of Marketing and Membership at bshukla@ospe.on.ca or (416) 223-9961 ext. 222.
I once again apologize that OSPE did not get a chance to send out the information to our members first.
To view Monday's announcement regarding the transition, please click here.