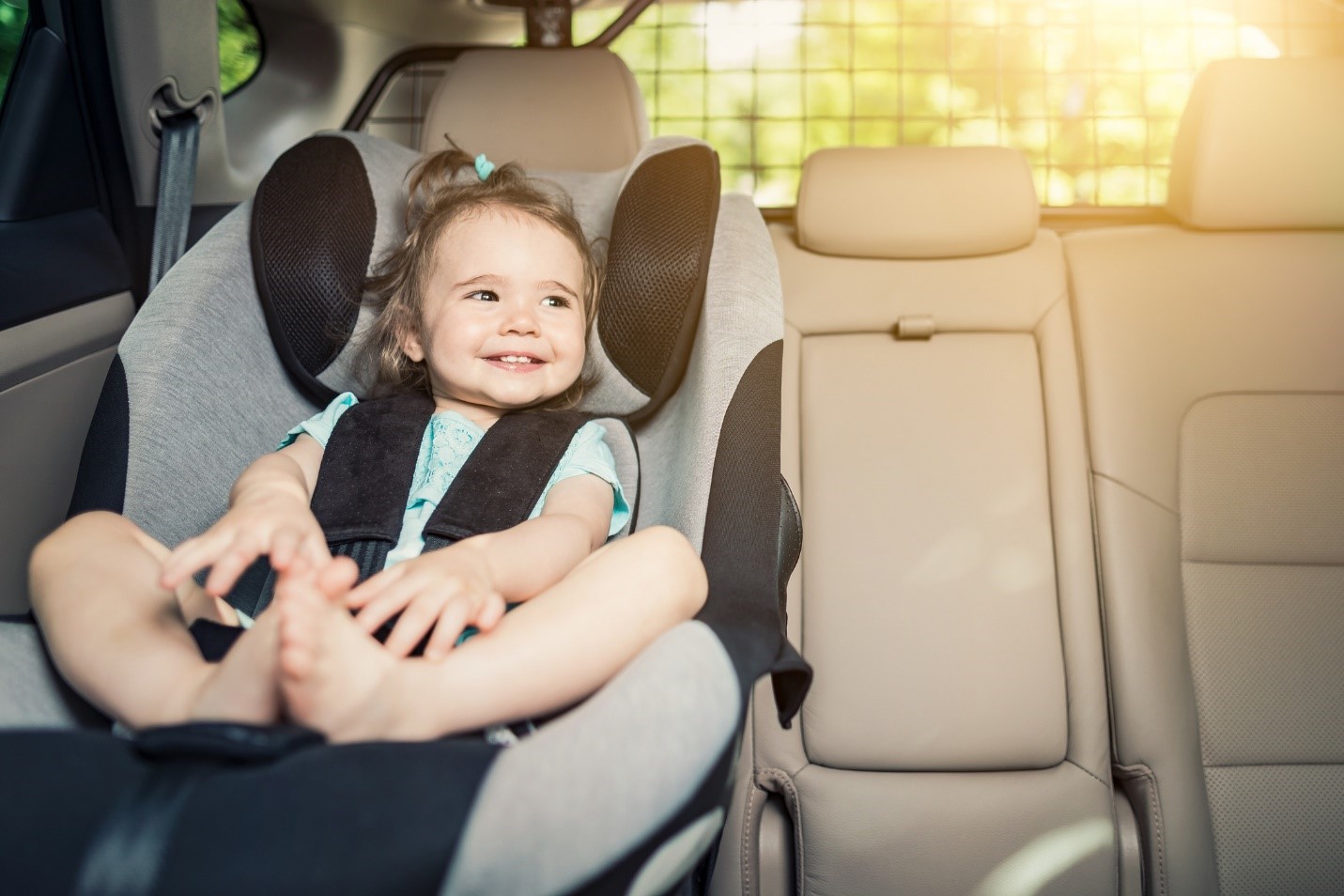 If you are like most parents, one of the first things you purchase when a baby is on the way is an infant car seat. But are you confident that it is properly installed? Unfortunately, as many as 7 in 10 car seats in Canada are installed or used incorrectly, which puts your child at risk for injury in the event of an accident. The good news? According to the Canadian Paediatric Society, child seats, when used properly, reduce the risk of fatal injury by 71% and the risk of serious injury by 67%.
Read on for important tips to help keep your little one safe in the back seat with a properly installed car seat.
Choosing the right car seat
—
Walk into any baby equipment store and you will find car seats for every age and stage. So how do you choose? Transport Canada offers a handy guide explaining the four stages of child car seat use to help you determine which car seat is right for your child. Download their checklist for buying a child car seat or booster seat, and check the fit by placing your child in the seat and making sure he or she fits comfortably.
Let's take a quick look at the first three stages of car seat usage:
Stage 1: Rear-facing seats: Designed for infants weighing less than 10 kg (22 lbs.), rear-facing seats should always be installed facing the rear and placed at a 45-degree angle so that your baby's head is supported. A snug harness will keep your baby safe in a sudden stop or crash.
Stage 2: Forward-facing child seats: Forward-facing seats are designed for children between 10 kg and 30 kg (22 lbs to 65 lbs.), but if there is an overlap of weight ranges, it is best to use a rear-facing seat.
Stage 3: Booster seats: Designed for children who are at least 40 lbs and four years of age, the booster seat positions a child so that the seat belt fits properly over the lap and shoulder. Children should use a booster seat until they are at least 4'9" tall (145 cm). Booster seat laws vary slightly across Canada, so it's best to check with your provincial or territorial regulations.
Installing your car seat correctly
—
Placement: The safest place for a car seat is in the back seat, according to Transport Canada. Older children using the seat belt or a booster seat must use a lap AND shoulder belt. If the middle position has a lap-belt only, save that position for a harnessed car seat. Also, a child in a seat-belt or backless booster seat will be safer in a seat with a head rest.
Installation: Follow the manufacturer's installation instructions and keep them for future reference – particularly important for convertible seats when you change the seat to its forward position. Fit your child car seat firmly so that there is no excessive movement.
Usage: Straps should be snug. Adjust any slack in the harness before every trip. The harness buckle should be as low as possible to keep the lap section of the harness across your child's pelvis, not resting on his or her stomach.
5 car seat mistakes to avoid
—
1. Wrong seat type: Don't hurry your child into a booster seat when a forward-facing one still fits. A child must weigh at least 40 lbs and meet a booster seat's height guidelines before being moved out of their forward-facing car seat.
2. Car seat not properly secured to the vehicle: Once secured, the car seat shouldn't move more than one inch.
3. Loose harness or chest clip: Harness straps should be snug and straight. Snap the chest clip at armpit level for rear-facing car seats, and at mid-chest or armpit level for forward-facing ones. Be extra vigilant about securing the harness tightly when a child is wearing a winter coat, or consider removing the coat before buckling them in.
4. Improper placement: Even when installed and secured correctly, improper placement of a car seat can put your child in danger.
5. Using a defective or non-certified car seat. To be safe, never buy a used car seat, and replace car seats and booster seats after an accident. Child car seats must be certified to Canadian safety standards, so it is best to avoid cross-border shopping for child car seats. Also, check if there are recalls or public notices related to your model of seat.
The information in this article has been adapted from the following web sites. For more on this topic, visit:
OSPE has a partnership with The Personal Insurance Company with regards to home and auto insurance for our engineers, engineering graduates and engineering students.
To find out more, call 1-888-476-8737.
Or visit thepersonal.com/ospe
The Personal refers to The Personal General Insurance Inc. in Quebec and The Personal Insurance Company in all other provinces and territories of Canada.
The information and advice in this article are provided for informational purposes only. The Personal shall not be liable for any damages arising from any reliance upon such information or advice. The Personal recommends using caution and consulting an expert for comprehensive, expert advice. It is also recommended that you consult the owner's manual and follow the manufacturer's instructions and guidelines with respect to the use, installation and storage of products referred to herein.