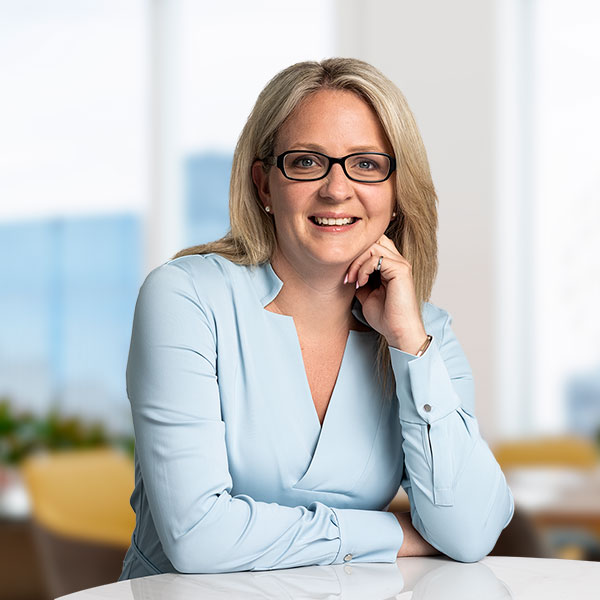 Our contribution isn't necessarily something you see, because it's mostly underground. But it's our way of taking care of each other."
When Montana Wilson, P.Eng. founded her own consulting-engineering firm, she didn't choose its name on a whim. "I like to get my hands dirty," she says. "What I love most about this job is being outdoors, that hands-on, getting-things-done feeling."
So in 2021, GRIT Engineering Inc. was born in Stratford, specializing in civil and geotechnical engineering.
GRIT isn't just a catchy name, though. It exemplifies Montana's principled approach to her professional and personal life, centred on community, family and honest service to clients. After years of working for others, she wanted to work for a firm that put those principles fully into practice—so she started her own.
"We try to run a people over profit model," she says. "We take care of our clients, we take care of our employees, we're not looking to match a shareholder return of 30 percent every single year…we think that hiring good people to do good work means great things will happen."
Among GRIT's most important priorities? Helping create more opportunities for women in engineering.
"We still lose women in the field, and that starts as young as grade 7 or 8, when they're being dissuaded from pursuing math and science," says Montana. She tries to reach kids young, mentoring young women and visiting Stratford-area high schools to talk about the satisfaction and excitement of an engineering career.
That's also why she tries as much as possible to promote equity in hiring, and commit to a more flexible work-life balance for employees of all genders. Employees at GRIT are able to work remotely, free of micromanaging.
"We'll have people who take three hours off in the middle of the day, because that's what they need to do for their family," says Montana. "That can be especially important for women, but it's good for everyone. We still get our full day in and our work done, it might just be outside the normal work hours."
Montana also wants GRIT to be a go-to firm in Stratford—a community builder that exemplifies the contributions of engineering to society at large. Because for Montana, engineering is all about building, protecting and serving community.
"The work we do takes care of everyone," she says, from housing to road-building to critical infrastructure for hospitals or other public services. "Our contribution isn't necessarily something you see, because it's mostly underground. But it's our way of taking care of each other."
That mutual connection and care is also what she values most about her OSPE membership.
"OSPE benefits us all just be connecting us," she says. "By bringing together people from different industries, backgrounds, genders. We're stronger as a profession together than we are apart."
For more on Montana's work, click HERE