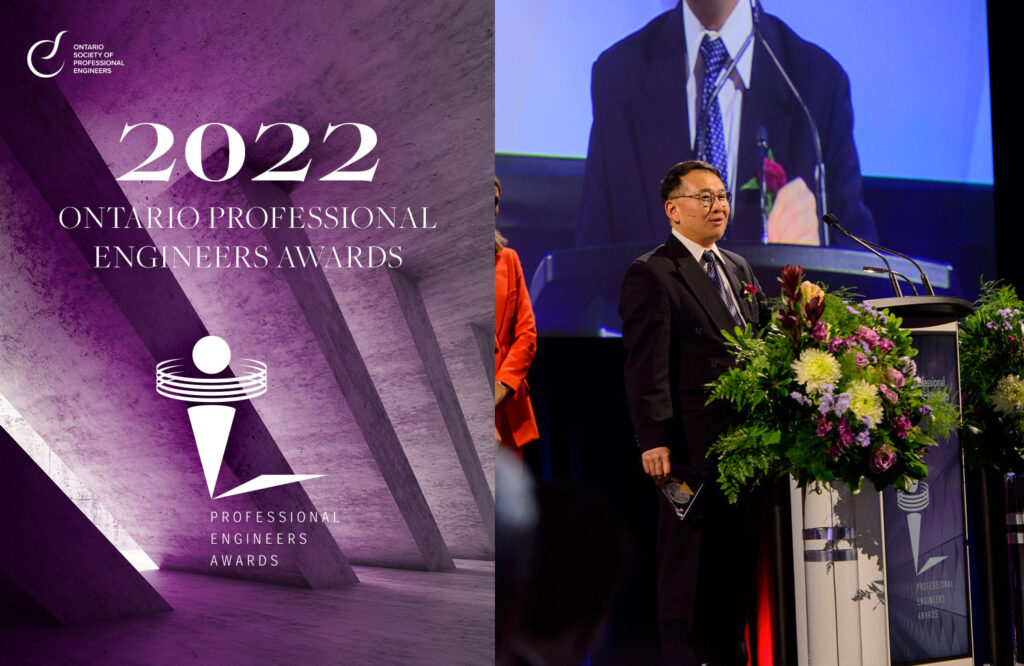 Last month at the 2022 Ontario Professional Engineers Awards, Dr. Daolun Chen, P.Eng., received the Engineering Medal – Research and Development. We are pleased to share his citation for this coveted award.
---
Dr. Daolun Chen is a world-leading expert in the field of materials science and engineering as well as a prolific researcher with a history of sustained, groundbreaking research spanning over 25 years.
He has authored more than 440 refereed research papers, with most of them published in top-rated journals (361) and presented at premier conferences (87), plus more than 210 nonrefereed papers, abstracts, and research reports, including an invited "Advanced Engineering Materials Hall of Fame" article.
His research findings have not only garnered significant attention but are also in use in industry for the design and life prediction of automotive components and the development of new materials and processes. One of his seminal works has spawned a method bearing his name – a rare achievement.
The Council of Canadian Academies twice ranked him as "an author of one of the top 1% most highly cited papers in his field worldwide" and he was also featured in the "World's Top 2% Scientists" list in a study published by Stanford University.
His exceptional body of research has notably advanced materials engineering, culminating in the production of safer, lighter, and more durable materials for load-bearing structural components and systems. This provides new methods for clean manufacturing, yielding significant energy efficiency benefits.
Dr. Chen has also made outstanding contributions to the profession and community as an editorial board member of 28 highly-regarded international journals; co-chair or committee member of 90+ conferences / symposia; and committee member of several learned and professional societies including the Canadian Academy of Engineering.