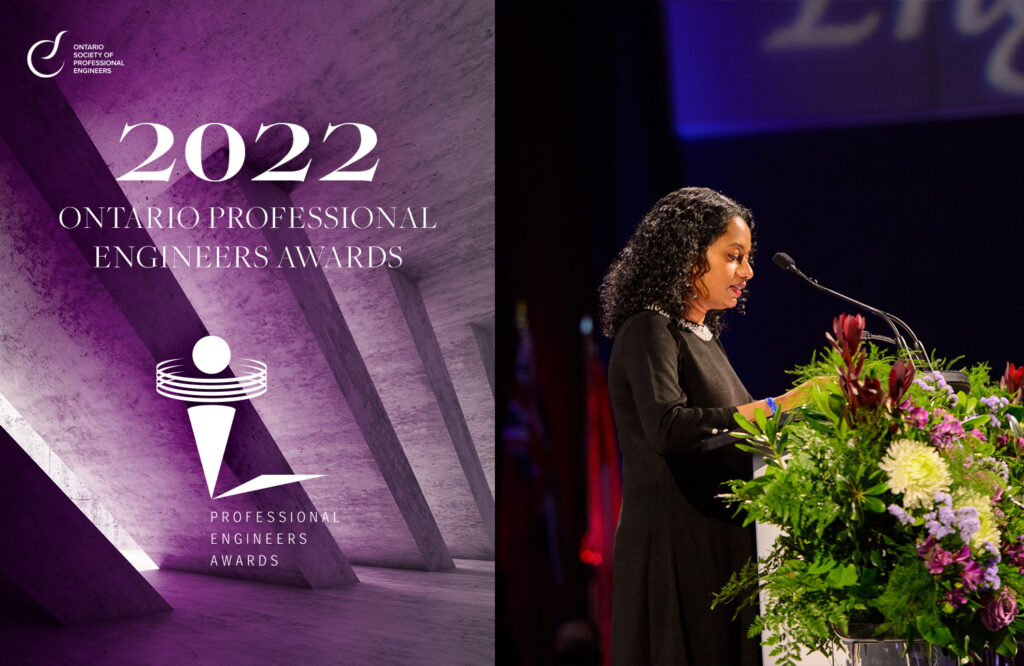 Last month at the 2022 Ontario Professional Engineers Awards, Dr. Pirathayini Srikantha, P.Eng., received the Engineering Medal – Young Engineer. We are pleased to share her citation for this coveted award.
---
Dr. Pirathayini Srikantha has made significant contributions to her field of energy engineering in the three main thrusts of her research, teaching, and service. She has led many lectures, including co-chairing discussions on "Artificial Intelligence in Energy Systems" at international conferences.
She has been recognized for her contributions to the field, receiving a Canada Research Chair (Tier 2) award and several distinguished paper and poster awards. She plays important roles in her professional community by being an Associate Editor of The Institute of Electrical and Electronics Engineers' "Transactions on Smart Grid" (the premier journal in her field) and actively organizing conferences and workshops on cutting-edge topics related to smart grids.
She is building active collaborations with industry partners like Electrical Transient Analyzer Program (ETAP) and London Hydro, where her research has been transformed into practical tools useful for advancing climate change and cybersecurity agendas.
She is also an active mentor who has directly trained numerous graduate students, equipping them with the skills necessary to be competitive in today's job market.
Furthermore, she is volunteering her time and expertise to conduct outreach activities so that underrepresented individuals are aware of STEM education and careers. She is also a champion of increased equity, diversity, and inclusion within STEM at universities and in her community.