Today, OSPE CEO Sandro Perruzza sent a letter to all OSPE members, Deans of engineering schools in Ontario, and the Engineering Student Societies' Council of Ontario (ESSCO) to remind future engineers about protecting the reputation of the profession.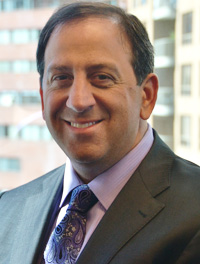 Dear OSPE members,
As the new school year is upon us, many first year university students are eagerly anticipating their introduction to a new Engineering faculty and group of colleagues. Frosh week is a great time to welcome these students to their engineering programs, and take the focus away from anxieties they may have surrounding what will be a challenging curricula in the months ahead.
It is also a great time to remind future engineers that with ready exposure to social media, one thoughtless moment during frosh week or other social events on or off campus can have a negative impact on both the university's and student's reputation, endanger the student's educational pursuits, and publicly tarnish the engineering profession.
OSPE would like to remind all OSPE members, as well as students wishing to join OSPE, to follow our Code of Conduct, which trusts that every engineer will maintain the highest standard of integrity, personal and professional conduct.
It is an exciting time to be a future engineer! Ontario and Canada need you more than ever, if we want to have a prosperous economy. OSPE supports future engineers by advocating for more investment in infrastructure, research and development, and innovation funding programs, which will create more co-op jobs for students' career development, and more full-time work for engineering graduates. OSPE will continue its efforts to ensure governments realize how important the engineering perspective is when establishing a wide range of policies.
On behalf of OSPE, I wish you all the best in the upcoming school year. I'd also like to thank you for your ongoing support as a member, and invite all new engineering students to take advantage of the Society's free student membership. We encourage you to get engaged with your new community and future profession. Visit us at www.ospe.on.ca/students.
Sincerely,
Sandro Perruzza
CEO