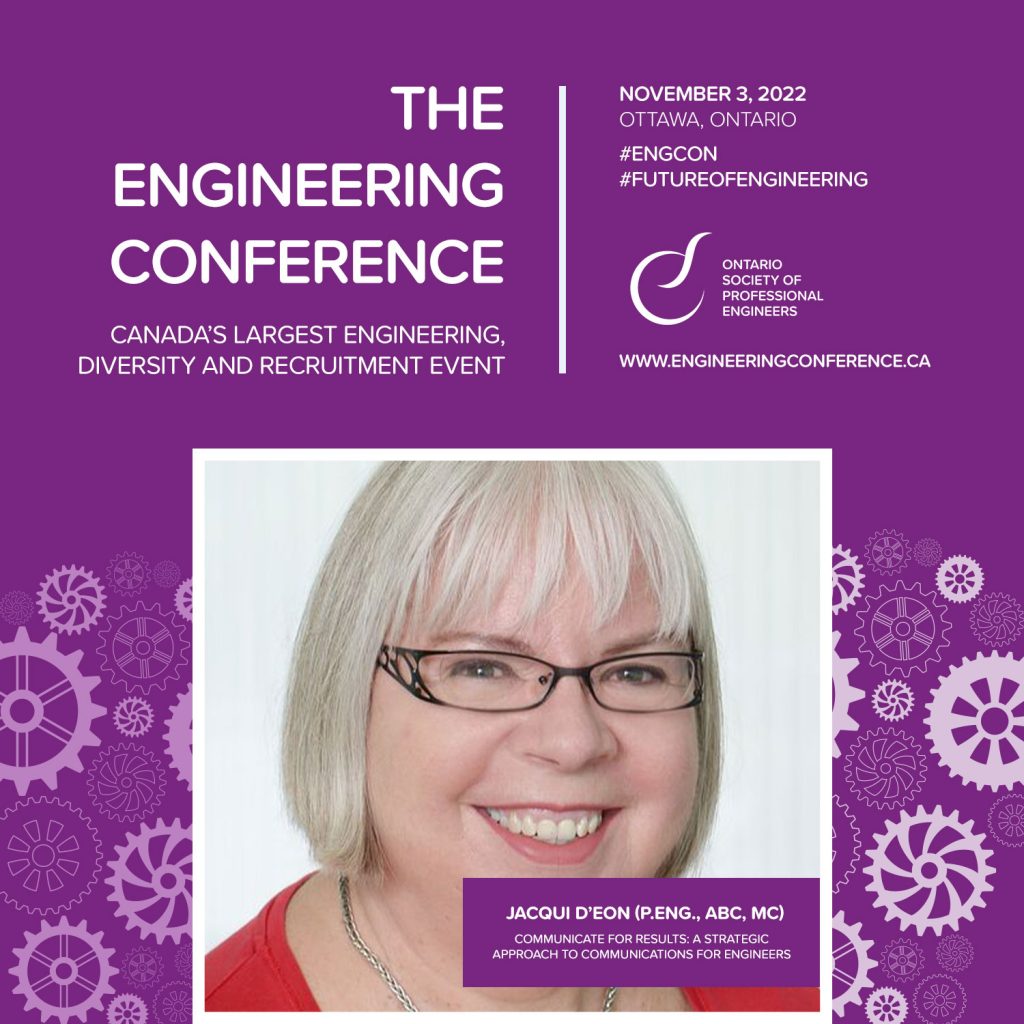 At OSPE's 2022 Engineering Conference, Jacqui d'Eon (P.Eng., ABC, MC) will host a workshop on strategic communications skills for engineers. To lead technological changes that address the issues facing society, engineers need support for funding, experimentation, and acceptance – and to earn that support, they must advocate for their ideas with people who do not have technical backgrounds. Fortunately, engineers don't need to be writers or orators to make their case and gain the support they need.
d'Eon's presentation (Communicate for Results: A Strategic Approach to Communications for Engineers) uses an interactive approach and outlines strategic communications principles to help engineers connect with their audiences. Drawing on her decades of experience as an engineer and communicator, d'Eon will equip participants with a framework to achieve specific goals through effective communications.
About the Speaker
Jacqui d'Eon is an Accredited Business Communicator and professional engineer. As the Principal of JAd'E Communications, she applies her decades of experience at P&G and Deloitte to help executives communicate strategically and effectively. Outside of her consulting work, she teaches in York University's Post-Graduate Certificate in Public Relations program.
About the Conference
The Engineering Conference is Canada's largest engineering, diversity and recruitment event. It takes place November 3, 2022 at the Shaw Centre in Ottawa. Details including live and virtual registration, and partnership information, are available on the conference webpage.