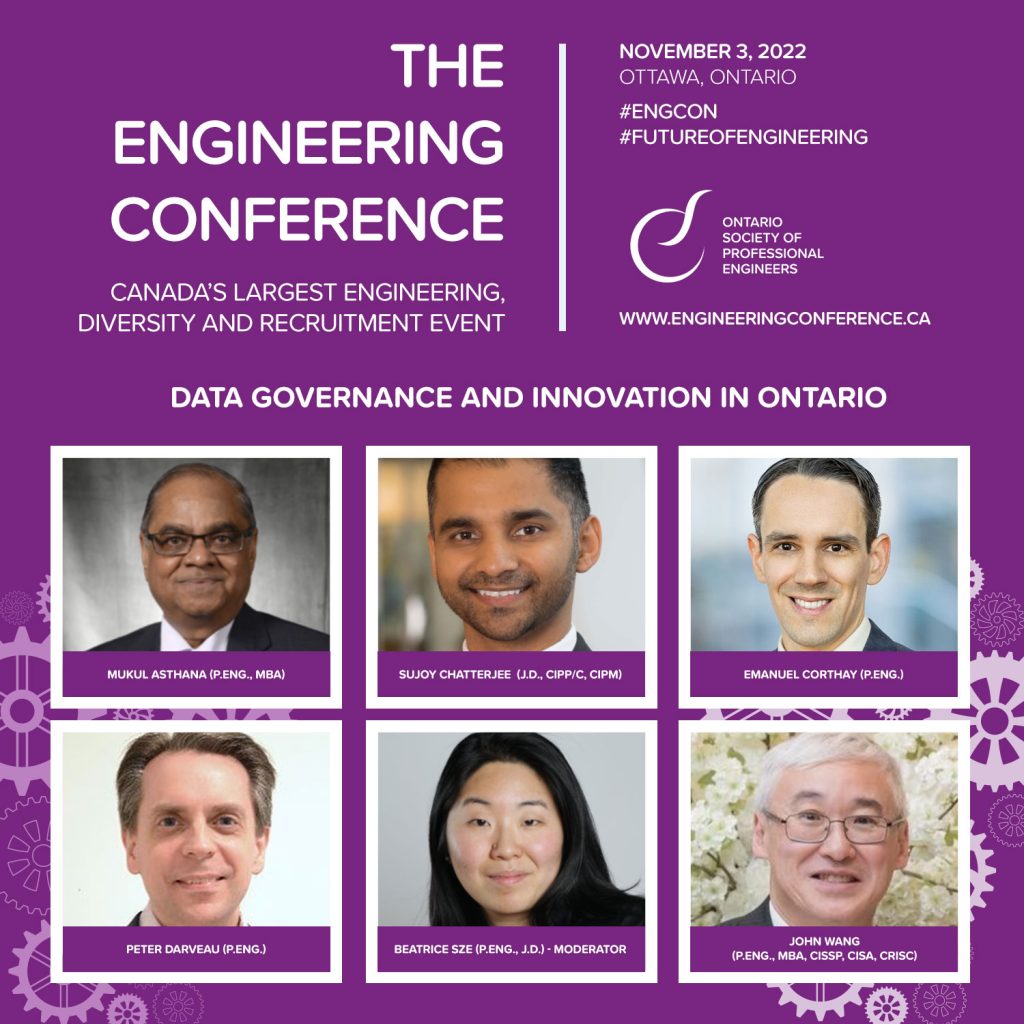 At the 2022 Engineering Conference, members of OSPE's Data Working Group (a working group within the Research & Innovation Task Force) will lead a panel discussion on data innovation in Ontario. Industry professionals across the province are preparing for the future of data governance and innovation. The regulatory guidelines and commercial possibilities of the new data economy present unique challenges and fresh opportunities for the engineering community.
This panel will explore issues of responsible data innovation and highlight the diversity of opinion that exists on this complex technical topic. Moderated by Beatrice Sze (P.Eng., J.D.), panelists will identify the principles behind these diverse opinions and prepare guests for the future of data innovation.
(This discussion will cover topics addressed in the working group's whitepapers, published earlier this year.)
About the Panelists
This panel comprises the following members of OSPE's Data Working Group:
Mukul Asthana (P.Eng., MBA)
Sujoy Chatterjee (J.D., CIPP/C, CIPM)
Emanuel Corthay (P.Eng.)
Peter Darveau (P.Eng.)
Beatrice Sze (P.Eng., J.D.) – moderator
John Wang (P.Eng., MBA, CISSP, CISA, CRISC)
---
About the Conference
The Engineering Conference is Canada's largest engineering, diversity and recruitment event. It takes place November 3, 2022 at the Shaw Centre in Ottawa. Details including live and virtual registration, and partnership information, are available on the conference webpage.