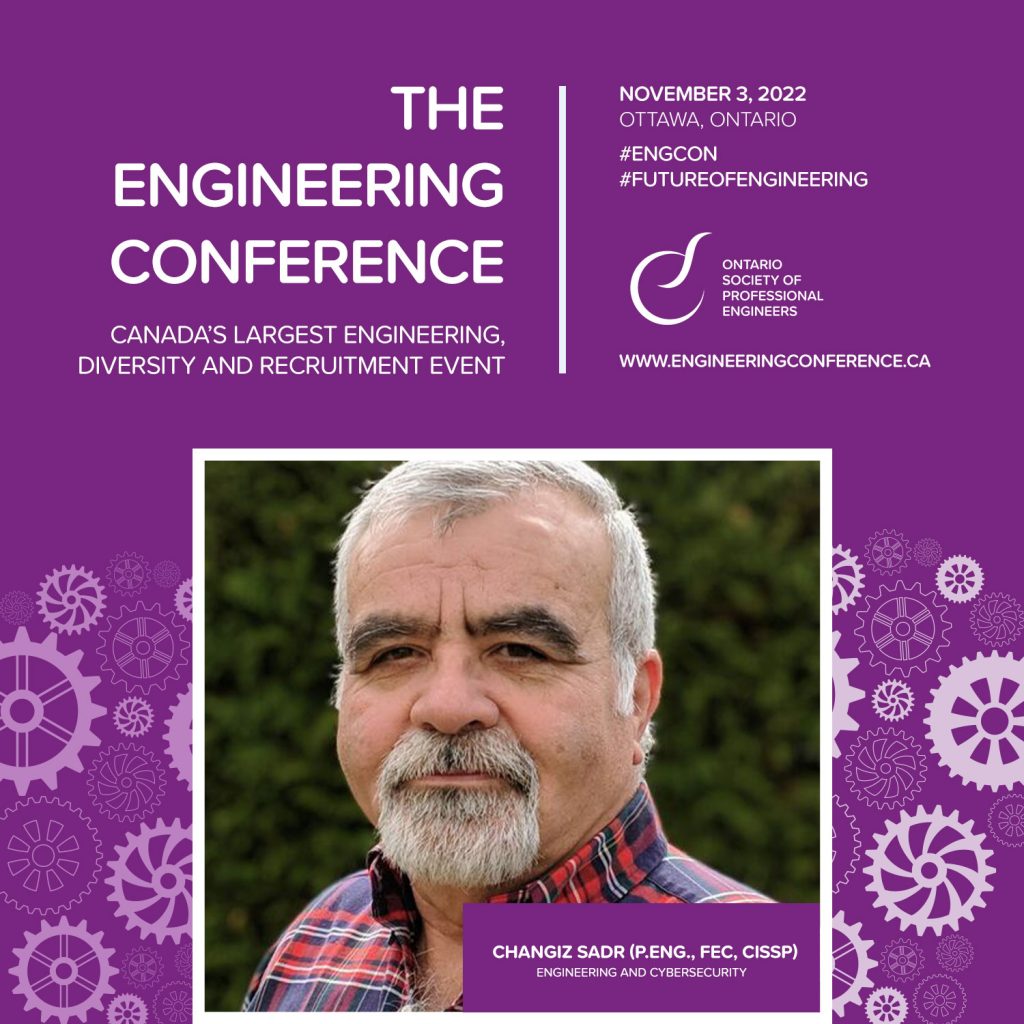 As emerging technologies continue to transform the world, cybersecurity is becoming more and more central to the engineering profession. Cyberattacks pose an ever-present threat to governments, businesses, and individuals, and it is incumbent on engineers to design and maintain secure digital infrastructure.
At OSPE's 2022 Engineering Conference, Changiz Sadr (P.Eng., FEC, CISSP) will lead a presentation on engineering and cybersecurity, using real-world case studies of cyberattacks on smart grids, transportation systems, and other critical infrastructure. He will share statistical data about these attacks and their impacts, identify the shortcomings that made them possible, and present engineering solutions to these incidents. Sadr's presentation (Engineering and Cybersecurity) offers compelling real-world examples of cybercrime and identifies how engineers can build a safer digital world.
---
About the Speaker
Changiz Sadr (P.Eng., FEC, CISSP) is a telecommunications engineer who worked in communications infrastructure and cybersecurity for many years. Since his retirement, Sadr has been a speaker and panelist at numerous engineering and cybersecurity events and served on numerous boards (including the Advisory Board of Space Place Canada, the Canadian Engineering Qualifications Board, and the Board of Engineers Canada). He has been recognized with numerous awards, including Most Dedicated Communications Engineering Consultant in Ontario from Corporate Vision Magazine (2019).
About the Conference
The Engineering Conference is Canada's largest engineering, diversity and recruitment event. It takes place November 3, 2022 at the Shaw Centre in Ottawa. Details including live and virtual registration, and partnership information, are available on the conference webpage.