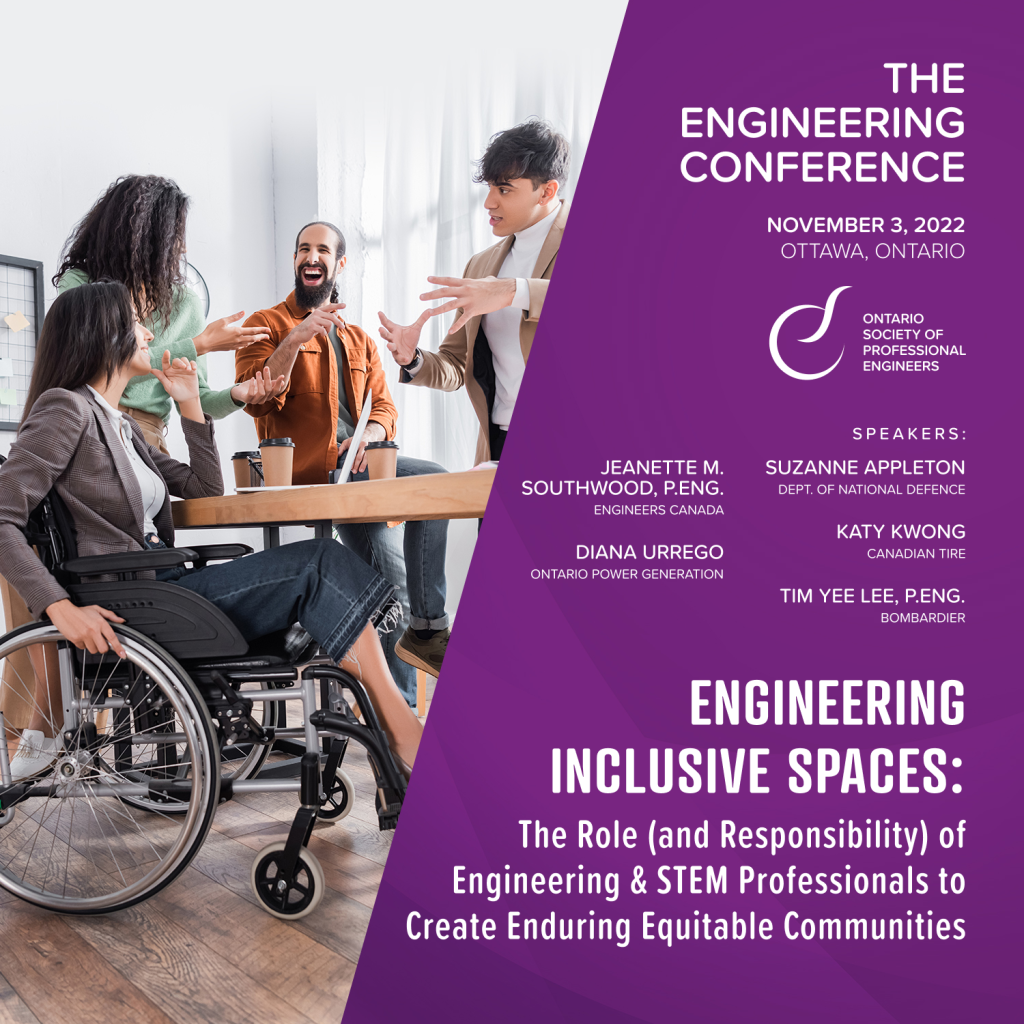 Engineers understand how to deconstruct and rebuild things to be stronger and more resilient. That same principle applies to the creation of inclusive workspaces, where understanding how to build more caring, supportive environments leads to positive spaces where everyone thrives.
At the 2022 Engineering Conference, OSPE is hosting a panel discussion on how engineers can build inclusive workspaces. This panel (Engineering Inclusive Spaces – The Role [and Responsibility] of Engineering & STEM Professionals to Create Enduring Equitable Communities) explores how engineers have the power to create more equitable communities.
We look forward to welcoming the following industry leaders for this critical discussion:
Suzanne Appleton (Dept. of National Defence)
Katy Kwong (Canadian Tire)
Tim Yee Lee, P.Eng. (Bombardier)
Jeanette M. Southwood, P.Eng. (Engineers Canada)
Diana Urrego (Ontario Power Generation)
The Engineering Conference is Canada's largest engineering, diversity and recruitment event. It takes place November 3, 2022 at the Shaw Centre in Ottawa. Details including live and virtual registration, and partnership information, are available on the conference webpage.