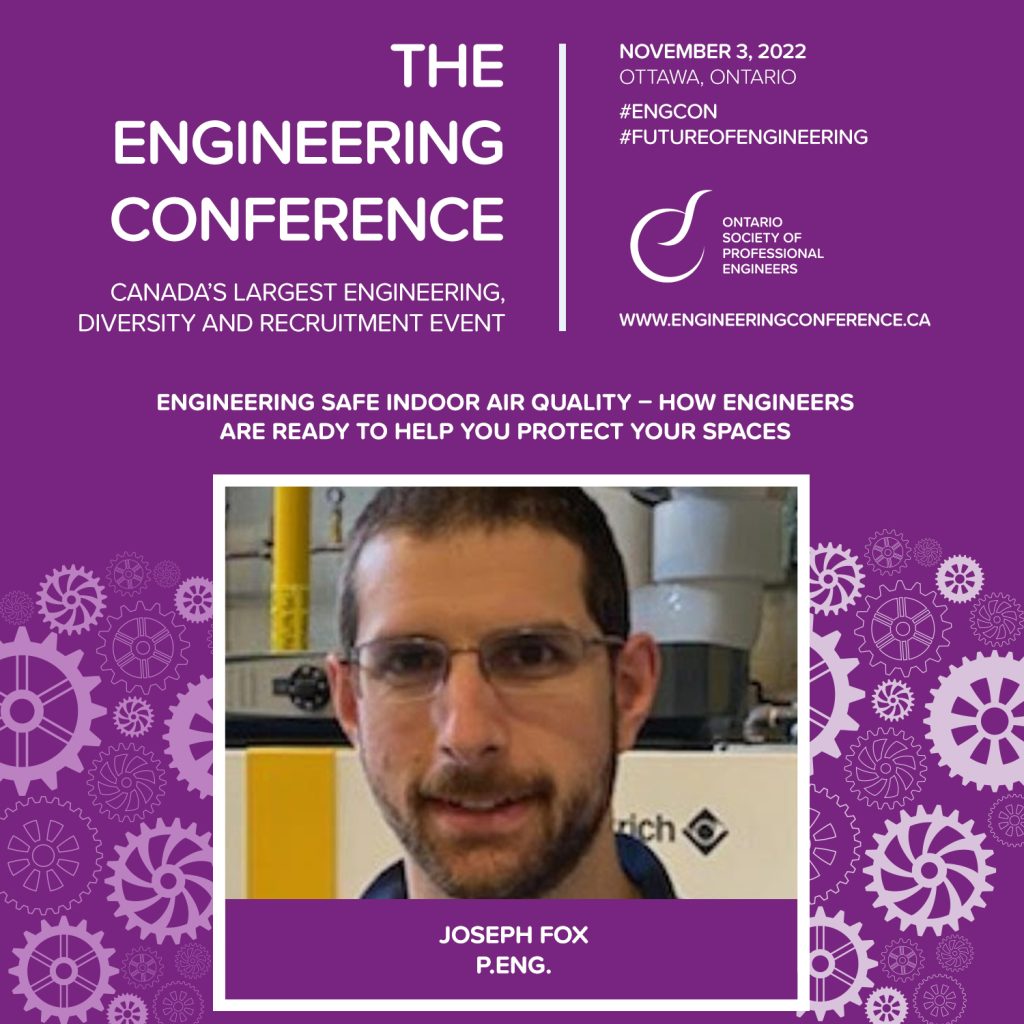 The airborne threat of COVID-19 has highlighted the critical importance of indoor air quality. Clean air is essential to physical health – and it's up to engineers to design effective ventilation and circulation systems.
At OSPE's 2022 Engineering Conference, Joseph Fox (P.Eng.) will explore the role of engineers in maintaining clean air. Fox's presentation (Engineering Safe Indoor Air Quality – How Engineers are Ready to Help You Protect Your Spaces) outlines the importance of indoor air quality and identifies best practices for keeping your indoor spaces safe.
---
About the Speaker
Joseph Fox (P.Eng.) is the Building Automation Systems Energy Coordinator for the Toronto District School Board, where he is responsible for over 600 public schools. He holds undergraduate and graduate degrees from Queen's University and has over 10 years of experience in the HVAC industry. Fox is the Chair of OSPE's Indoor Air Quality Advisory Group.
About the Conference
The Engineering Conference is Canada's largest engineering, diversity and recruitment event. It takes place November 3, 2022 at the Shaw Centre in Ottawa. Details including live and virtual registration, and partnership information, are available on the conference webpage.