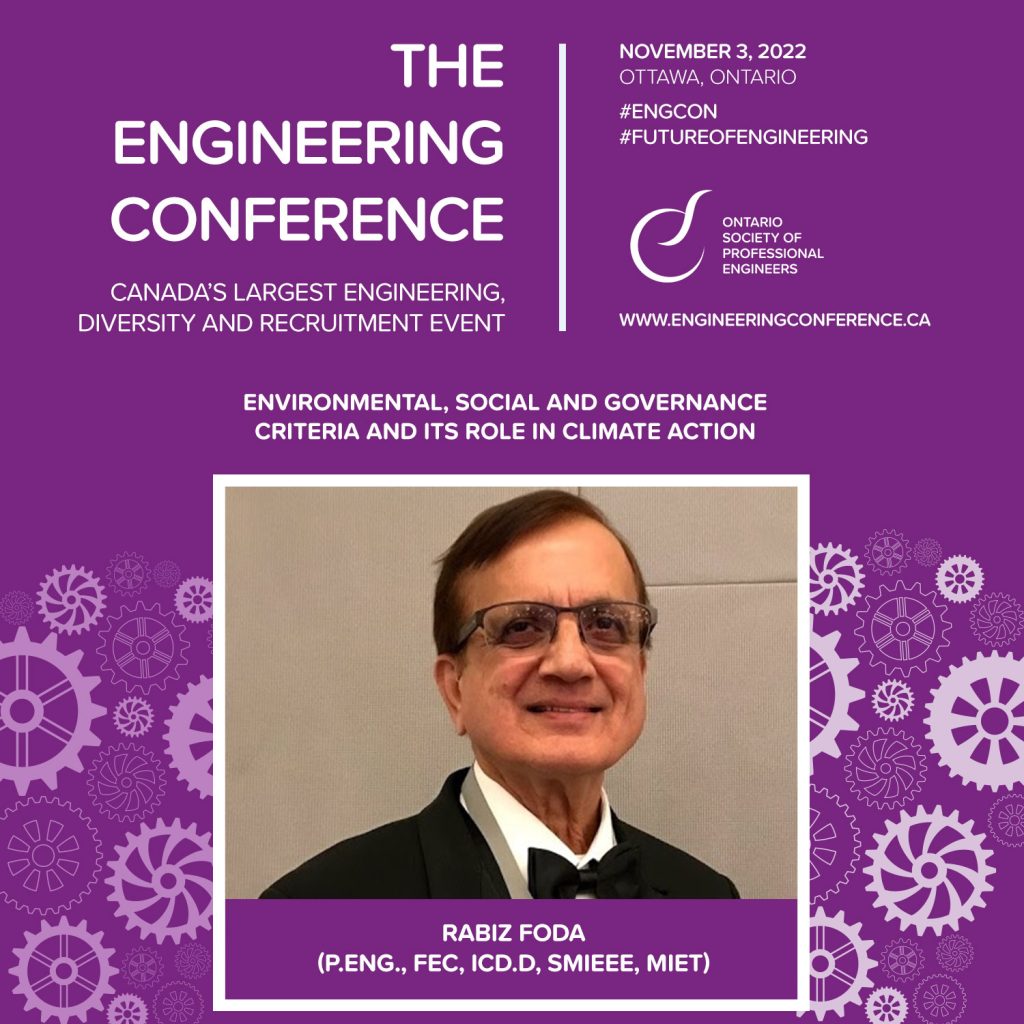 Natural resources are central to Canada's economy, but this resource-based system has also contributed to the climate crisis. To address the impacts of climate change, Canada must support innovations that promote sustainable development.
At OSPE's 2022 Engineering Conference, Rabiz Foda (P.Eng., FEC, ICD.D, SMIEEE, MIET) will outline a vision for Canadian innovation on the principles of ESG (environmental, social and governance criteria). Foda will explore how Canadian science and technology professionals can build a sustainable future while promoting economic growth, social equity, and global development. His presentation (Environmental, Social and Governance Criteria and its Role in Climate Action) outlines a bold vision for the future and identifies the critical role engineers must play.
---
About the Speaker
Rabiz Foda (P.Eng., FEC, ICD.D, SMIEEE, MIET) is a professional engineer and strong advocate of ESG in corporate performance. His experience spans three continents and his specializations include energy, infrastructure, and ethical practice. He has organized and spoken at technology and innovation conferences around the world. A longtime member of PEO's Experience Requirements Committee, he was named to PEO's Order of Honour in 2019.
About the Conference
The Engineering Conference is Canada's largest engineering, diversity and recruitment event. It takes place November 3, 2022 at the Shaw Centre in Ottawa. Details including live and virtual registration, and partnership information, are available on the conference webpage.