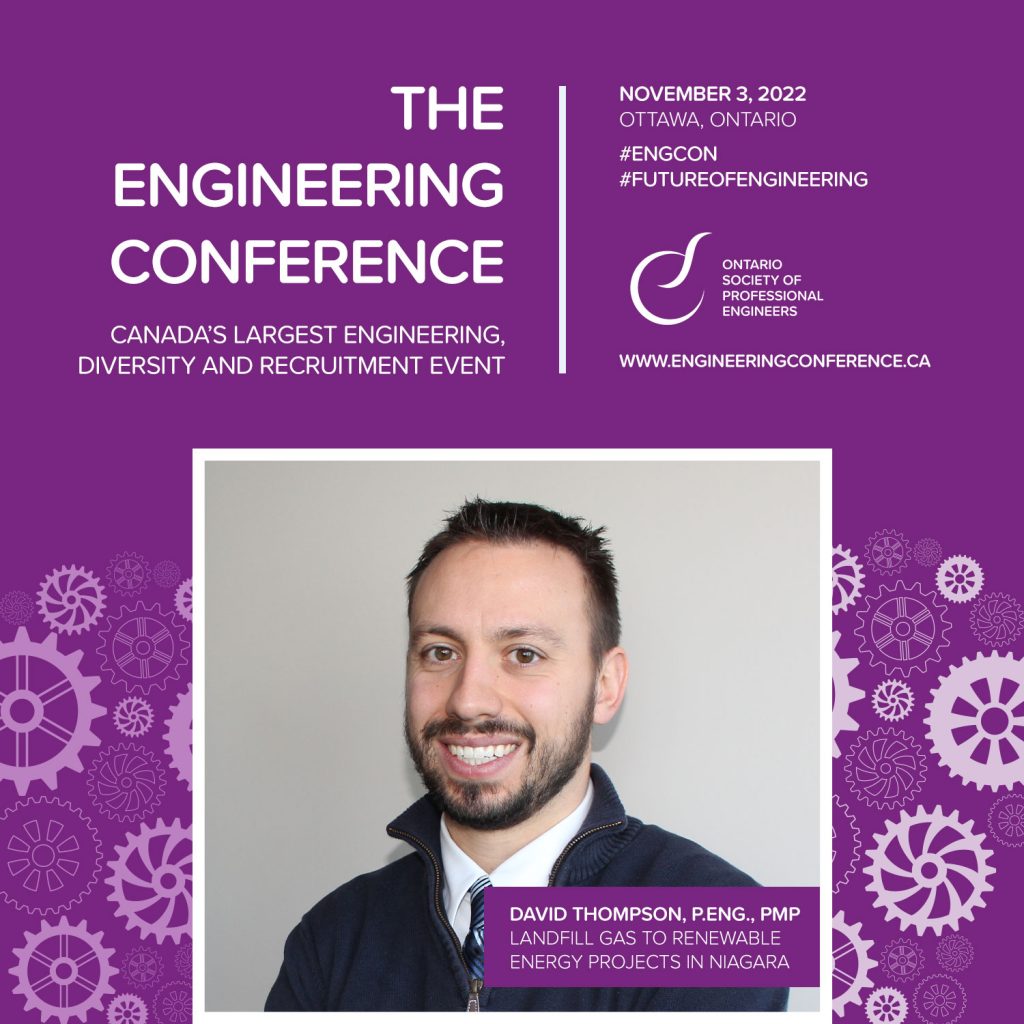 At OSPE's 2022 Engineering Conference, David Thompson (P.Eng., PMP) will present on two recent projects which used landfill gas (LFG) generated by Walker Industries as a source of renewable energy. In the first project, Walker Industries transported its LFG to a nearby General Motors plant, meeting roughly 35 per cent of the plant's electrical demand and reducing GM's local carbon footprint by roughly 70 per cent. In the second project, Walker Industries repurposed LFG for its own needs, reducing electrical consumption at its Niagara Falls Campus by roughly 60 per cent.
Thompson's presentation (Landfill Gas to Renewable Energy Projects in Niagara) outlines the innovative solutions at work in each project and demonstrates how engineers can develop projects that are both economically successful and eco-friendly.
---
About the Speaker
David Thompson (P. Eng., PMP) is a Project Manager at Walker Industries, a fifth-generation family-owned company headquartered in Niagara. Earlier in his career, he worked as a process engineer on inorganic chemical and fertilizer projects in China, India, Spain and Argentina.
About the Conference
The Engineering Conference – Canada's largest engineering, diversity and recruitment event – takes place November 3, 2022 in Ottawa. Details, live and virtual registration, and partnership information are available on the conference webpage.