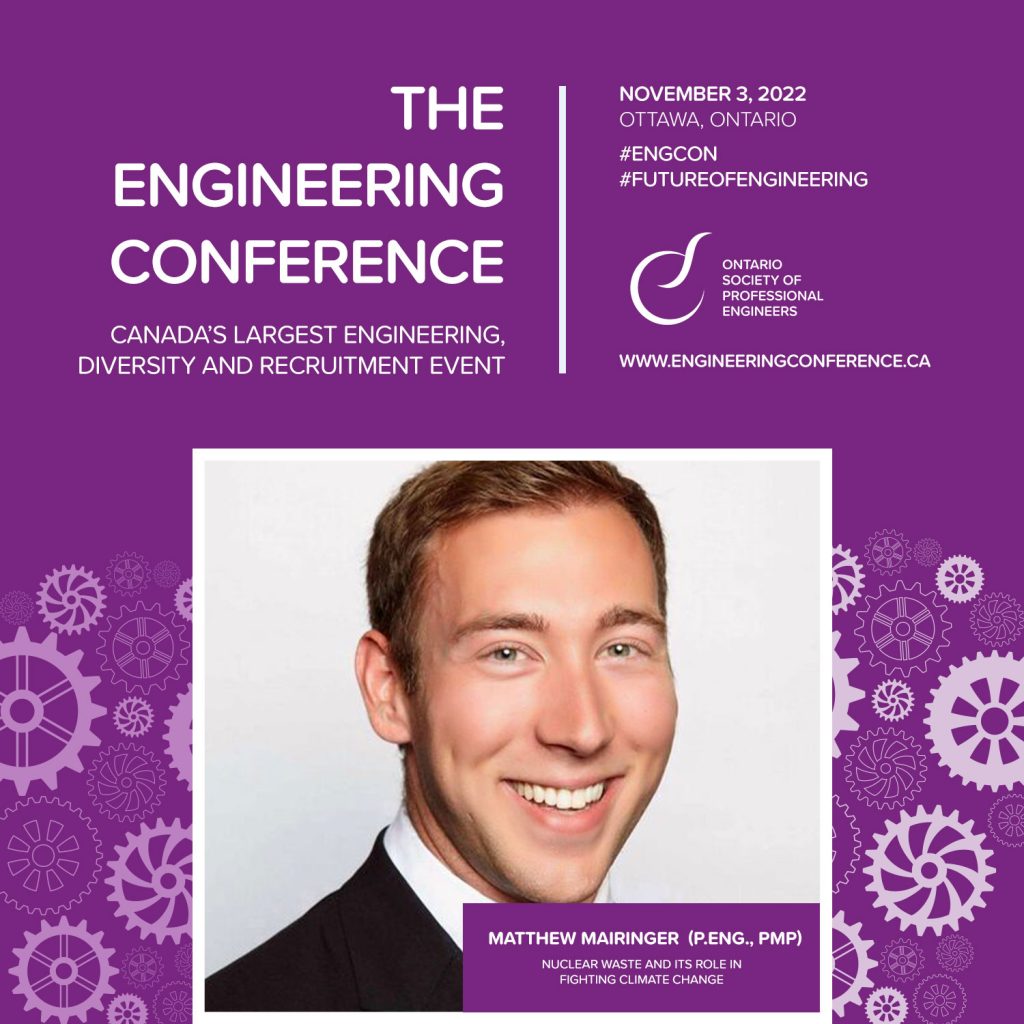 There is growing consensus that nuclear energy is key to reducing emissions and limiting climate change, and Canada is positioned to become a global leader in nuclear technology. However, many members of the public have a negative perception of nuclear waste, and this perception poses a significant obstacle to Canada's nuclear goals.
At OSPE's 2022 Engineering Conference, Matthew Mairinger (P.Eng., PMP) will discuss the myths and facts surrounding this topic. What is nuclear waste? What are the different types of waste and how are they managed? What new technologies are being developed to deal with waste and reduce the amount? How does this waste compare to the waste from other energy sources? Mairinger's presentation (Nuclear Waste and its Role in Fighting Climate Change) will answer these questions and de-mystify the largely publicized, but rarely analyzed, topic of nuclear waste.
---
About the Speaker
Matthew Mairinger (P.Eng., PMP) works for Ontario Power Generation, where he has held roles in Reactor Safety, Stakeholder Relations, Performance Engineering, and Nuclear Sustainability. He sits on the board of the Canadian Nuclear Association (CNA) and serves as Canadian Operating Officer with North American Young Generation in Nuclear (NAYGN). Since 2018, he has spoken at numerous nuclear energy conferences around the world.
About the Conference
The Engineering Conference is Canada's largest engineering, diversity and recruitment event. It takes place November 3, 2022 at the Shaw Centre in Ottawa. Details including live and virtual registration, and partnership information, are available on the conference webpage.
---