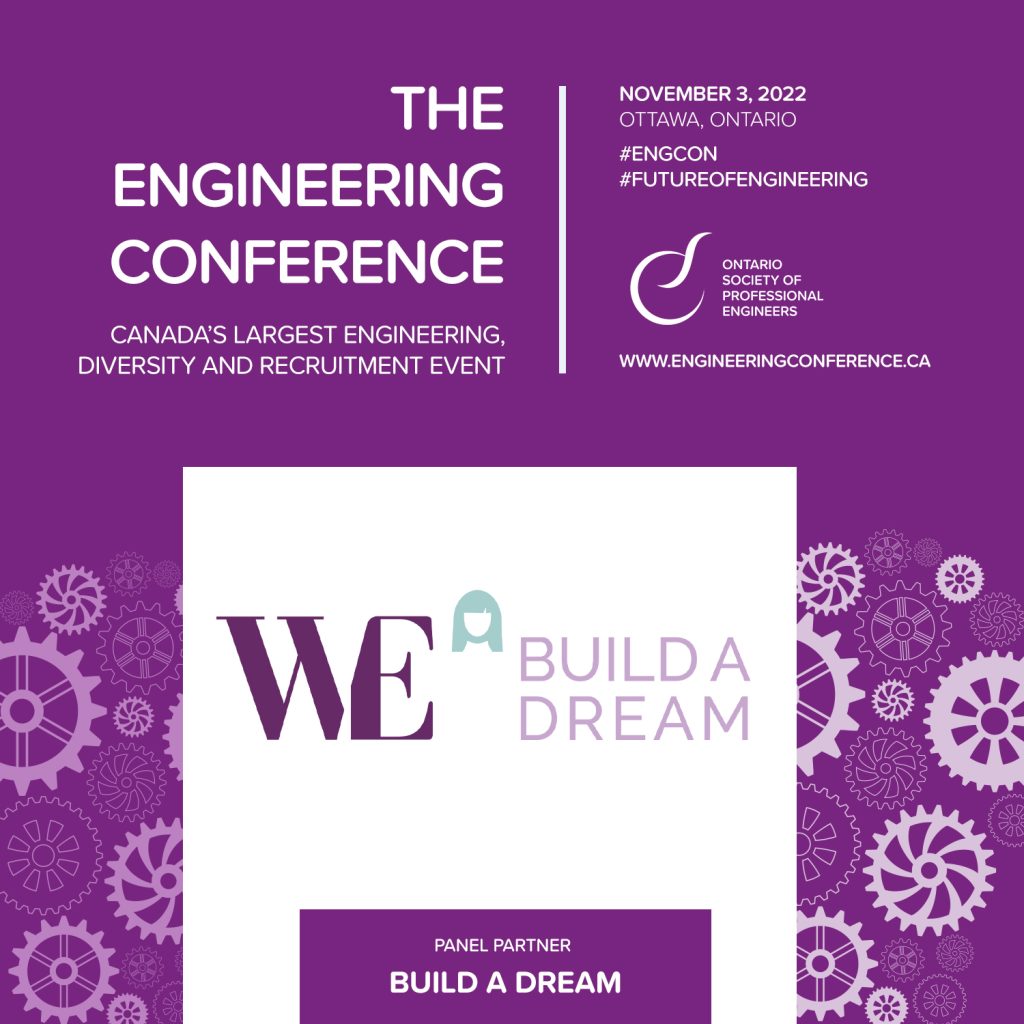 OSPE gratefully announces Build a Dream as a Panel Partner for the 2022 Engineering Conference in Ottawa. We are pleased to partner with a leading career development and EDI advocacy group to deliver this signature event.
As a Panel Partner, Build a Dream will co-present one of the conference's four equity, diversity and inclusion panels. Specific details will be announced in the coming weeks; stay tuned for further updates from OSPE.
The Engineering Conference is an important industry and community event and OSPE welcomes support from Build a Dream. A limited number of partnerships are still available; view our partnership opportunities to learn more.
The Engineering Conference is Canada's largest engineering, diversity and recruitment event. It takes place November 3, 2022 at the Shaw Centre in Ottawa. Details including live and virtual registration, and partnership information, are available on the conference webpage.