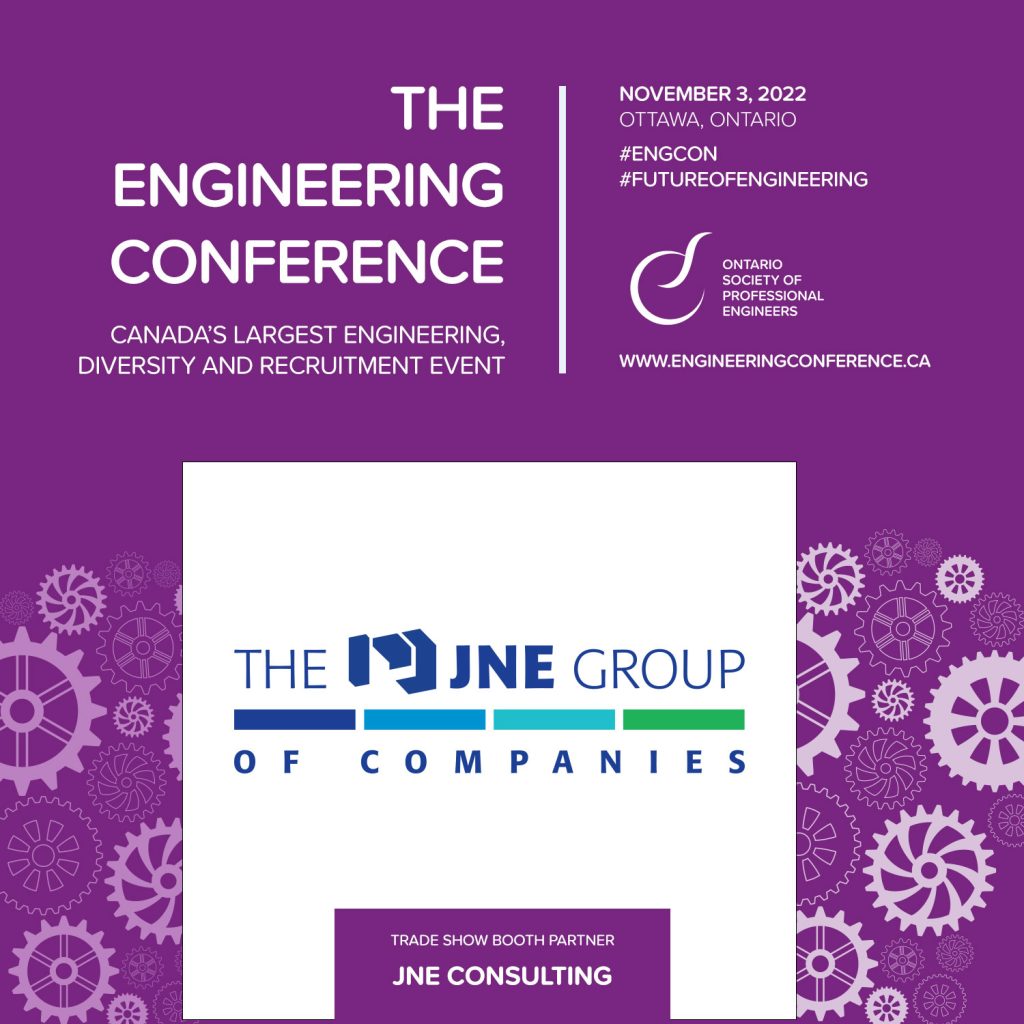 OSPE proudly announces JNE Consulting as a Trade Show Booth Partner for the 2022 Engineering Conference in Ottawa. We are thrilled to partner with one of Ontario's top engineering firms to deliver this signature event and look forward to welcoming JNE Consulting to the trade show floor.
The Engineering Conference is an important industry and community event and OSPE welcomes JNE's support. A limited number of trade show booths are still available; review our partnership opportunities to learn more.
The Engineering Conference is Canada's largest engineering, diversity, and recruitment event. It takes place November 3, 2022, at the Shaw Centre in Ottawa. Details including live and virtual registration, and partnership information, are available on the conference webpage.