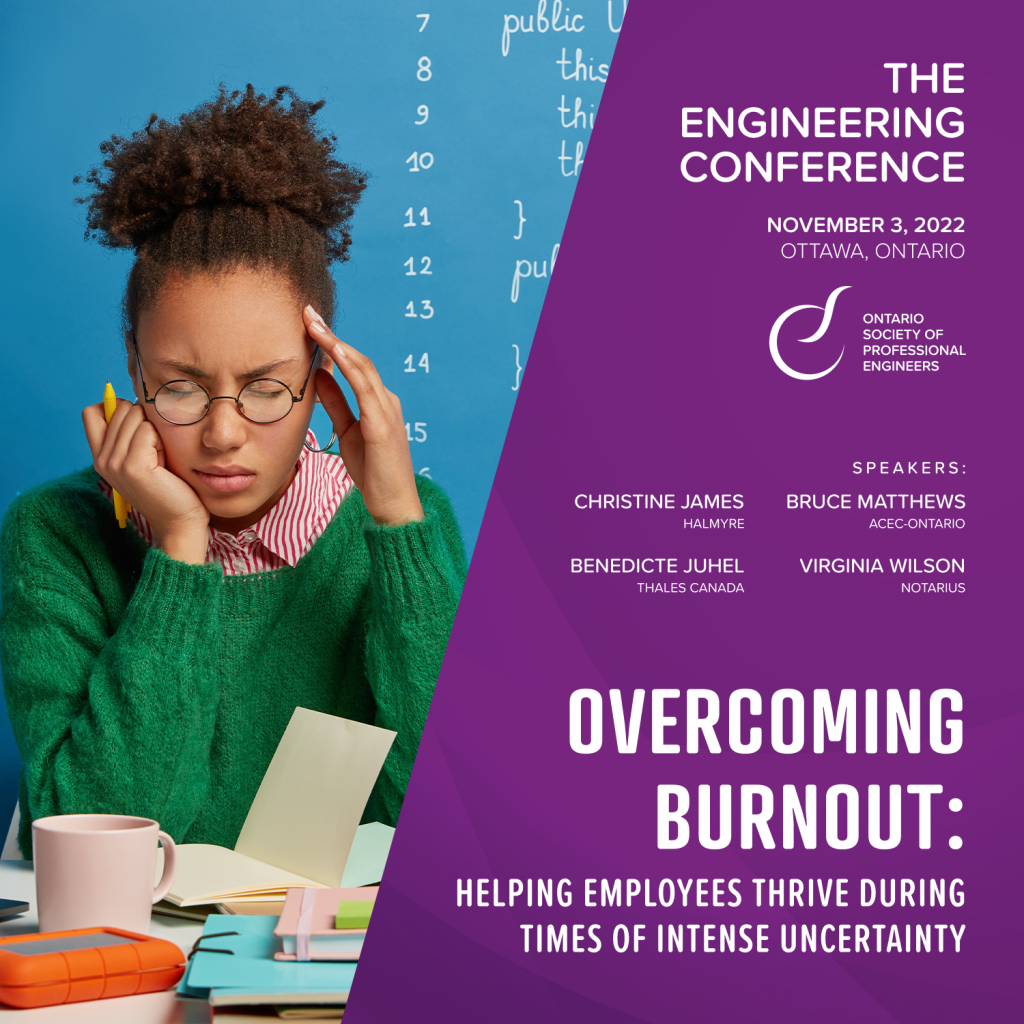 As engineers transition to a post-COVID working world, workplace leaders have a unique opportunity to lead the conversation on health and wellness. Fatigue, burnout and anxiety may all be present among your team – and you might not even know it.
At the 2022 Engineering Conference, OSPE is hosting a panel discussion on how companies can support their employees in challenging times. This session (Overcoming Burnout: Helping Employees Thrive During Times of Intense Uncertainty) explores how engineering leaders can address and tackle employee stress post-pandemic.
We look forward to welcoming the following industry leaders for this critical discussion:
Christine James (Halmyre)
Benedicte Juhel (Thales Canada)
Bruce Matthews, P.Eng. (ACEC-Ontario)
Virginia Wilson (Notarius)
The Engineering Conference is Canada's largest engineering, diversity and recruitment event. It takes place November 3, 2022 at the Shaw Centre in Ottawa. Details including live and virtual registration, and partnership information, are available on the conference webpage.