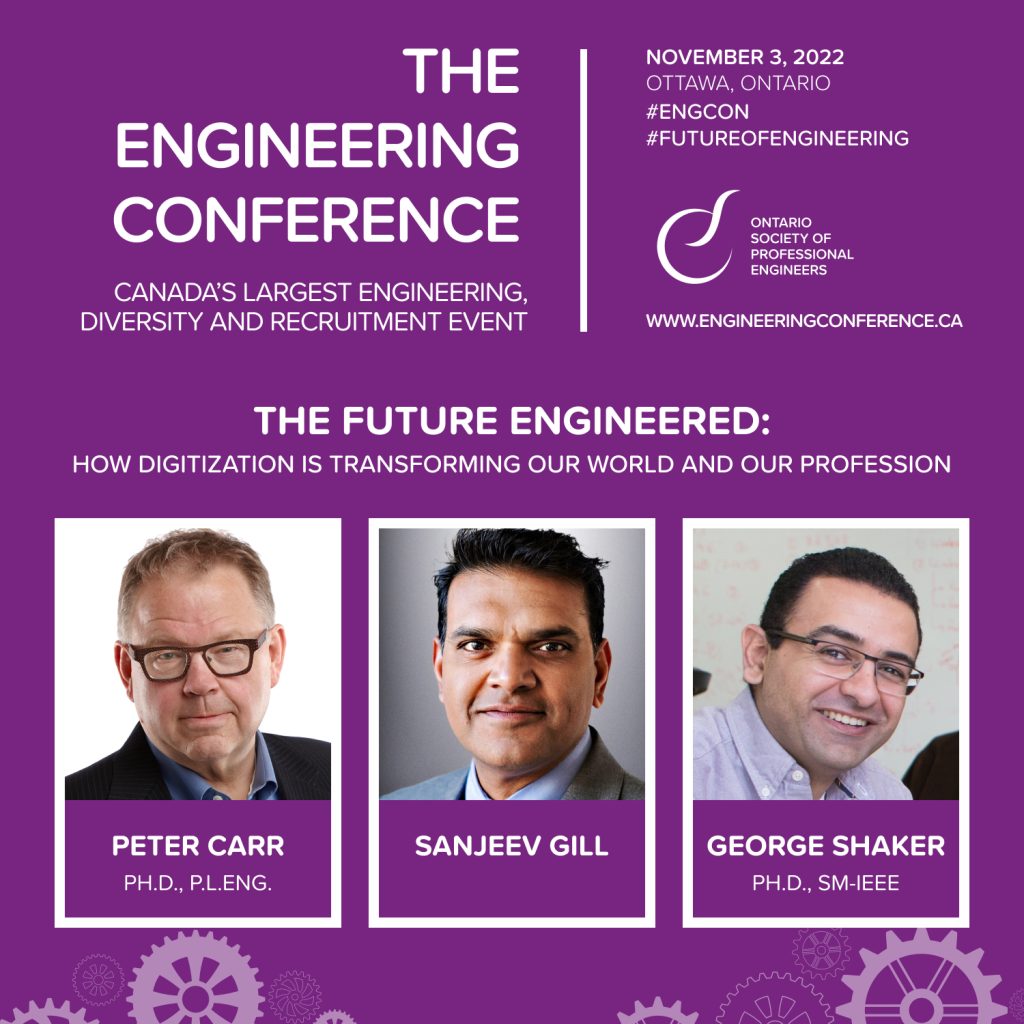 As the pace of technological advancement increases, the engineering community faces new challenges and opportunities. With the proliferation of artificial intelligence, the Internet of Things, 5G, and more, engineers must understand how these technologies will transform businesses, organizations, and industries.
At OSPE's 2022 Engineering Conference, experts from the University of Waterloo will explore how emerging technologies are changing the way we do business. This panel discussion (The Future Engineered: How Digitization is Transforming Our World and Our Profession) explores the challenges and opportunities presented by digital transformation, and identifies how engineers can harness new technologies to ensure long-term competitiveness.
About the Panelists
Peter Carr (Ph.D., P.L.Eng.) is a continuing lecturer in the University of Waterloo's Department of Management Sciences. He has been consulting on digital transformation for close to two decades, and is an expert on the use of technology in business and society.
Sanjeev Gill is Associate Vice-President, Innovation at the University of Waterloo, and Executive Director of WatSPEED. He oversees pan-campus strategies and initiatives that maximize the university's impact on businesses, governments, and society.
George Shaker (Ph.D., SM-IEEE) is Director of the Wireless Sensors and Devices Lab at the University of Waterloo, where he is also an adjunct and research professor with the Department of Electrical and Computer Engineering. With over 15 years of industrial experience in technology, Dr. Shaker is the co-author of over 100 publications and 30 patents/patent applications, and the recipient of over 40 international awards and recognitions.
About the Conference
The Engineering Conference is Canada's largest engineering, diversity and recruitment event. It takes place November 3, 2022 at the Shaw Centre in Ottawa. Details including live and virtual registration, and partnership information, are available on the conference webpage