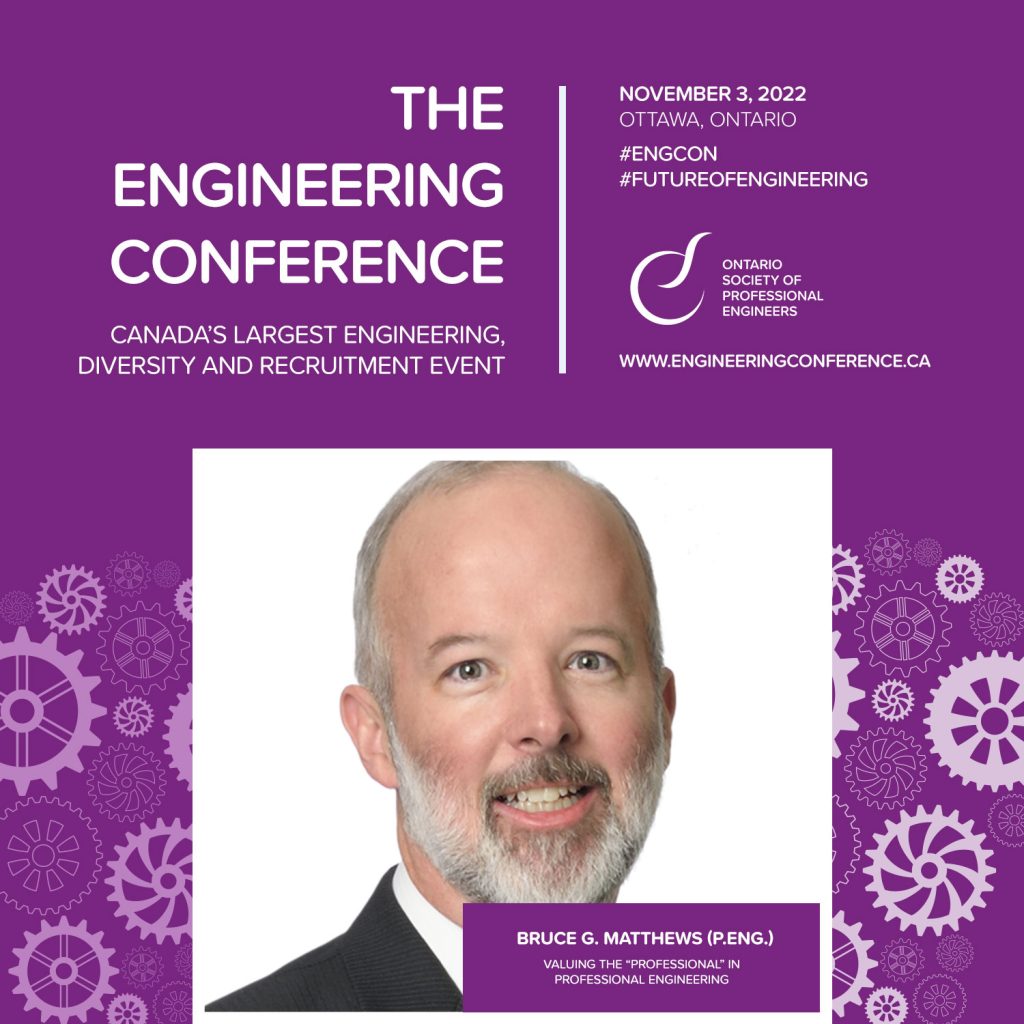 Ontario's engineers are highly trained, provincially regulated professionals with a duty to ensure public safety. But despite this, they are rarely held in the same regard as doctors, lawyers, or similar professions. What is behind this view of engineers?
At OSPE's 2022 Engineering Conference, Bruce G. Matthews (P.Eng.) will lead a presentation on the public perception of engineers in Ontario. In this presentation (Valuing the "Professional" in Professional Engineering), Matthews will identify the key factors behind this perception (including lack of visibility, vague scope of practice, and diverse self-interests). He will propose solutions to enhance the profession's reputation and identify how professional associations can influence public perception of engineers.
---
About the Speaker
Bruce Matthews (P.Eng.) is the Executive Director at ACEC-Ontario, the industry association that promotes and advances the business interests of engineering firms. Previously, he worked for regulatory organizations including the Real Estate Council of Ontario, Ontario College of Trades, and Professional Engineers Ontario (PEO). A Systems Design Engineering graduate from the University of Waterloo, he began his engineering career working on aerospace and defence systems.
About the Conference
The Engineering Conference is Canada's largest engineering, diversity and recruitment event. It takes place November 3, 2022 at the Shaw Centre in Ottawa. Details including live and virtual registration, and partnership information, are available on the conference webpage.